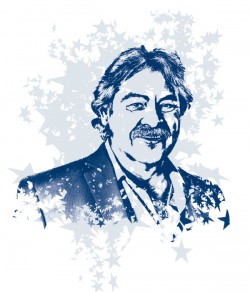 Mr. Merkel has worked closely with UBC's Faculty of Forestry and First Nations House of Learning to engage the Aboriginal community and increase its presence and influence in both university and industry settings. He has led efforts to attract Aboriginal students and counsel and improve the forest sector's ability to work effectively with Aboriginal communities.

In 1985 Mr. Merkel founded his own consulting company, Forest Innovations, which helps organizations build the relationships and processes required to help them meet their goals. Mr. Merkel has a close affiliation to the land and his work has often involved issues pertaining to land governance. He is negotiator and advisor for the Ktunaxa Nation Council and chair of both the Columbia Basin Trust and Tahltan Nation Development Corporation.  Previous positions include manager of Resource Development at Indian & Northern Affairs and director of Lands and Resources of the Ktunaxa Kinbasket Tribal Council.
He has been involved with UBC for more than two decades. Prior to his arrival in 1986, only two students of Aboriginal ancestry were known to have graduated from the Faculty of Forestry at UBC. The faculty sought to address the issue with its First Nations initiative, which aimed to increase awareness of forestry education and career opportunities, develop curricula that respect and reflect Aboriginal cultures, and strengthen relationships between First Nations, the university, and industry.
Under Mr. Merkel's guidance the faculty hired a coordinator of Aboriginal Initiatives and soon afterwards the First Nations Council of Advisors was appointed, with Mr. Merkel doing the bulk of recruitment and taking on responsibility of chair.
Today, the number of graduates of Aboriginal heritage has increased significantly, with enrollment numbers indicating a continuation of that trend, and the curriculum is now more reflective of Aboriginal perspectives. UBC's progress on Aboriginal initiatives is a model Mr. Merkel is helping to encourage further afield. He chaired the committee that developed and supported implementation of national strategies and another that organized an International Indigenous Forestry Education conference, drawing 120 participants from around the world. These are more examples of Mr. Merkel's rare ability to bring people together and make progress on common goals involving different perspectives.