Truly great leaders know how to effectively give constructive feedback. It's a difficult skill to master, but fundamental to the professional growth of both individuals and organizations. As challenging as it is to provide feedback, it can be just as hard to receive it. The feeling that we are being criticized triggers defensiveness, which in turn prevents us from viewing feedback as an opportunity to improve.
Both new grads and seasoned professionals need ongoing constructive feedback. It's how we get better. When delivered skillfully,  feedback is honest, direct, and contains a clear call to action to help you improve. When received graciously, it improves the quality of your work and relationships and can help you take the actions that help you stand out and shine in your workplace.
When Giving Feedback, Be:
Specific

Avoid vagueness. Be specific about what you observed and when.

Timely

Address any concerns in a timely matter. Don't delay.

Candid

Don't hide criticism under false praise. Not only is this method transparent and insulting, it also confuses the issue and makes you seem insincere.

Focused on Behaviour

Don't make it personal. Focus on the specific behaviour you observed and how you would like it to be different in the future.
When Receiving Feedback, Be:
Calm

Don't rationalize, make excuses or get defensive. Just listen.

Receptive

No matter what the source, tune in to the truth. What can you gain from this conversation, what can you learn?

Curious

Ask questions about what you can do differently moving forward. Take action to improve.

Grateful

Even if it's uncomfortable, say thank you. This demonstrates your maturity, professionalism, and willingness to grow.
One of the best career strategies we can adopt is to give and receive constructive feedback regularly. For those in management roles, it is a vital way to mentor your teams and keep productivity and morale high. For employees, it is a valuable tool that will propel you forward.
What are your experiences with giving and receiving feedback? Please share your thoughts in the comments below.
---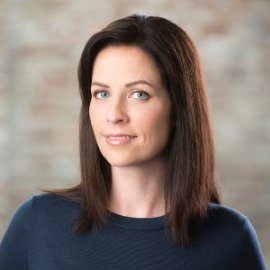 Michele Murphy is the Alumni Career Educator at alumni UBC. For support at every stage of your career development process, visit us online  alumniubc.ca/careers, follow us on Twitter @alumniUBCcareer, and connect with Michele on LinkedIn.
Would you like to be a guest blogger? We invite those with career development knowledge or industry insights to contribute to our career blog. Email michele.murphy@ubc.ca with your submissions.