This family-friendly Drag Storytime features captivating readings of children's books by local Drag performers, Maiden China, BA'15 and Karmella Barr. Hosted by alumna and author Stephanie Lecce, BEd'16.
The stories will include:
"The Hips on The Drag Queen Go Swish Swish Swish" by Lil Miss Hot Mess (Author), Olga de Dios (Illustrator). Read by Karmella Barr.
"They, She, He Easy as ABC" by Maya Christina Gonzalez (Author), Matthew Sg (Author). Read by Maiden China, BA'15.
Released September 25, 2020.
About the Presenters
Stephanie Lecce, BEd'16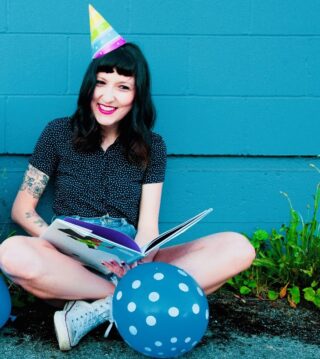 Stephanie Lecce is originally from Toronto, is a world traveller, and has lived in a number of places, including Australia. She graduated from York University with a Bachelor's degree in English/Literature. In 2012, she spent time volunteering in Vietnam teaching English to children living in orphanages, which sparked her passion to become a teacher. Determined to become an inspirational educator, she graduated from UBC in 2016 with a Bachelor of Education (Elementary) in the arts-based creativity cohort.
Stephanie has been teaching 3rd grade students for the past 4 years. Each year, she leads her class on 'superhero missions' to help make the world a better place. One of her superhero missions, to share gratitude for essential workers during the global pandemic, served as the inspiration for an international collaboration with the Life Sciences Institute and the Institute for Molecular Biotechnology. This collaboration involves the collection of images, writing, and recordings from school aged children in the Greater Vancouver region, as well as Vienna, to contribute to a gallery website, and a potential book featuring the children's work.
Notably, she has written her first children's book titled "Amelia the Not-So Small Superhero", launching at the end of 2020. This book links to a redesigned curriculum and empowers children to use their "superpowers" to change the world!
Maiden China, BA'15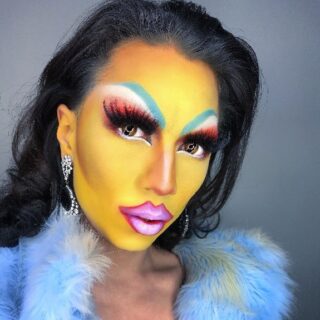 Maiden China is an intersectional feminist drag performer who disrupts identity expectations and liberates audiences by inducing vulnerability. Maiden China's drag explores the concept of the "hyphen", liminal states of embodied being, and incorporates elements of classical Chinese opera, queer theory, resistance politics, and intimate contact performance art. They are the winner of the Mx Cobalt All Star competition, and Vancouver's Entertainer of the year 2018. They perform regularly as a member of the House of Rice- an all Asian drag family in Vancouver, BC- as well as one of the Darlings, a non-binary drag performance collective.
Karmella Barr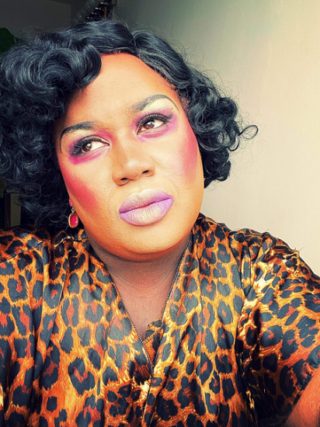 Karmella Barr has had an interest in theatre and entertainment starting at a very young age. This love for entertainment and theatre has lead Karmella to the wonderful world of drag!
Karmella has been doing drag in Vancouver for 5 years and counting. In her shows she is seen as an incredibly personable queen known for the amazing balance of emotion and glamour that she brings to her performances. This amazing balance earned her the title of "Miss Congeniality" in 2016 and then eventually Miss Cobalt 6 in 2017.
Karmella can't wait to explore literature with you. Have fun and stay safe.