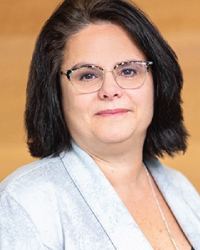 Natalie Cook Zywicki is a member of the University of British Columbia's development and alumni engagement leadership team. As the Executive Director/AVP for alumni UBC, Natalie plays a key role in leading efforts towards establishing a strong, sustainable and growing culture of alumni engagement at UBC and building a robust, strategic partnership between the alumni association and the university.
Natalie served as the Associate Executive Director at alumni UBC during UBC's highly successful start an evolution alumni engagement and fundraising campaign, which concluded in September 2015. This dual-goal campaign was unique in Canada and exceeded expectations by raising $1.624 billion and engaging 130,005 alumni (more than doubling the annual rate of engagement since its launch).
In 2009, Natalie was appointed the Director of University Partnerships at alumni UBC and was tasked with the unique challenge of establishing a cohesive campus-wide alumni engagement program. Today, as the result of Natalie's leadership, UBC has a highly effective cross-campus alumni engagement program that works collaboratively.
Over the past 30 years, Natalie has enjoyed successful careers in student recruitment, alumni engagement and fundraising in the post-secondary sector. Prior to joining UBC, Natalie launched her career in student recruitment at Brock University and then served six years at McMaster University successfully leading the DeGroote School of Business alumni and development program. In 2004, Natalie joined UBC as the Manager of Development and went on to lead the Faculty of Medicine's alumni and development program, as well as the annual giving program.
Natalie, holds a BA and an MBA and has presented at several Canadian Council for the Advancement of Education (CCAE) national conferences and is currently serving on the CCAE National Board.