The Student Leadership Committee was established as part of the alumni UBC Okanagan 5-year student engagement strategy. This group will serve to create awareness for alumni UBC programs, benefits, and services within the student community, as well as to help advise alumni UBC at the Okanagan campus. They aim to engage with students from all levels and pursue initiatives that are relevant, have lasting impact, and a capacity to build traditions. Their core responsibility is the planning and execution of the Graduation Ball, an annual event celebrating student achievement and showcasing UBC alumni.
For inquiries regarding the Student Leadership Committee or Graduation Ball, contact:
Richelle Matas
Alumni Engagement Officer, Young Alumni and Students
alumni UBC Engagement Centre, ADM 103
Meet Your Student Leadership Committee 2017-18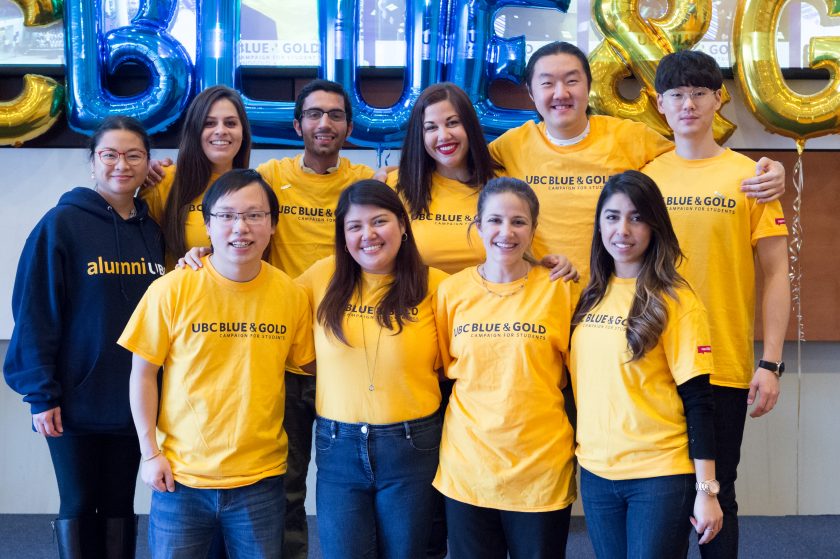 Rina Garcia Chua, School of Graduate Studies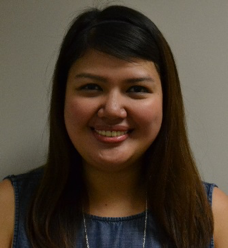 Rina is an Interdisciplinary Graduate Studies PhD candidate at the Faculty of Creative and Critical Studies.
"My goal is to bridge the gaps among graduate students, undergraduates, and alumni of UBC in order to bring about a welcoming and productive space for the university's global community."
Amandeep Dehal, Faculty of Education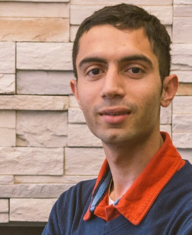 Aman is a 2017 graduate from the Faculty of Creative and Critical Studies majoring in English and a minor in History. He is back at UBC Okanagan pursuing a Bachelor of Education degree to become an elementary school teacher.
"My aim is to have students expand their network and be able to establish connections with alumni who can help with finding a job."
Amanda Dyck, Faculty of Health and Social Development: Nursing
Amanda is excited to be graduating in June 2018 to pursue her dream of becoming a cardiac surgery or an ER nurse. Although she is super busy working four jobs, she still manages to find the time to watch Netflix (she has watched nearly everything!)
"Being a part of the Student Leadership Committee has helped me connect and network with students and alumni from other faculties. Through creating a larger network of like-minded individuals, I am able to utilize their knowledge and different perspectives to grow as an individual."
Chisom Elechi, Faculty of Management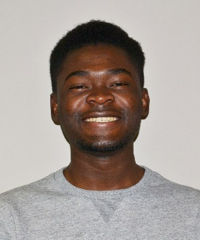 Chisom is in his third year at UBC Okanagan's Faculty of Management. His role model is Tidjane Thiam an Ivorian businessman who became the chief executive of Credit Suisse in June 2015 and urges you to read his biography. Someday he wants to be just as great, leaving an impact for future generations.
"As a member of the Student Leadership Committee, I want to act as a bridge between the students and alumni in order to fully utilize the benefits of such association."
LinkedIn Profile
Randy Grice, Faculty of Creative and Critical Studies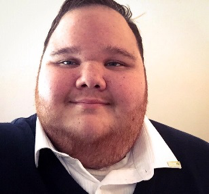 Randy started his UBC Okanagan journey through the Aboriginal Access Studies Program in 2013 and is now in his fourth year specializing in French and Spanish.
"As an avid traveller, I love nothing more than to make connections with people of every background. I hope that I can help foster those connections between current and past students, and aid them in benefitting from all the opportunities available to them through alumni UBC."
Olivia Howard, UBCSUO Representative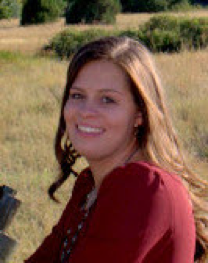 Olivia is in her second year at UBC Okanagan and is pursuing a double major in English and Political Science. 16th century classic literature is her weakness and if you are dying to communicate with someone in Morse code, she can definitely respond!
"I want to create a community within UBCO that drives towards placing equal importance on having a community that is supportive and beneficial during one's time in university and outside of university."
Dongmin Kim, IKBSAS: Arts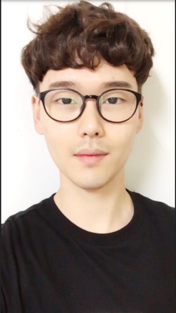 Dongmin is in his fourth year at UBC Okanagan majoring in Economics. He loves planning events and is a member of the Korean Student Association.
"I want to help fellow UBC students by linking industry professionals so that we can all plan better for our future."
Zohra Moshtaq, Faculty of Health and Social Development: Health & Exercise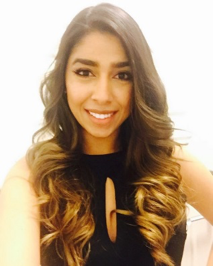 Zohra is working towards a Bachelors Degree in Human Kinetics. She is in her fourth year and is looking forward to attending her second Graduation Ball in March and feels extremely lucky to be part of the planning team.
"Leadership has been a very important part of my post-secondary experience. As a leader, I believe in the power of networking and its potential to elevate one's career. I encourage everyone to go to events and meet people. I hope to see you all at Graduation Ball!"
Chay Shi, IKBSAS: Science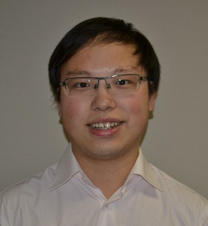 Chay graduated from UBCO in 2013 with a BSc in Geology. With a year of field exploration experience under his belt, Chay came back to UBCO this year to prepare for a masters degree and fulfill his goal of becoming a mining analyst.
"My goal is to help UBC students interact with UBC alumni and benefit from the valuable network and be prepared after graduation."
Terry Zhang, School of Engineering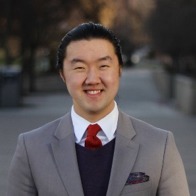 Terry is a third year civil engineering student and is easily the most popular person on campus. His charismatic personality naturally attracts a lot of people in his sphere but Terry knows how to use this to give back. He makes time to volunteer with different campus groups to ensure that students have the best university experience.
"I want to leave a legacy for students and alumni with my peers so that UBCO will be a place of making life-long memories and friendships."