Although COVID-19 has changed many aspects of our lives, some elements of our pre-pandemic routines endure – including the enjoyment of life's simple pleasures, as we try to maintain our equilibrium in an ever-changing world. A comforting cup of coffee is certainly one of those beloved rituals worldwide!
This October, grab a cup of coffee and join us for alumni UBC Around the World: Asia, a virtual event specifically for UBC alumni across Asia. At this casual Saturday event you'll hear from UBC alum Jeff Kwok, MBA'08, as he talks about his post-UBC path to success in the coffee industry. Jeff is Founder & CEO of LHC Coffee, the Hong Kong-headquartered urban-style coffee brand and roaster that is now beginning its expansion into international markets. Jeff will sit down for a chat with our host, Singapore-based UBC alum Leanne Poon, BCom'06, to share his experiences of building the company from the ground up, talk about what's involved in sourcing and bringing great coffee to his customers, and share how he has navigated some of the challenges encountered during the COVID-19 pandemic.
After hearing from Leanne and Jeff, you'll have a chance to participate in casual small group discussions using Zoom breakout rooms to give you the opportunity to meet fellow alumni from across Asia, reminisce about your time at UBC, and share your own post-UBC path.
You'll also have a chance to test your personal coffee knowledge as you answer trivia questions throughout the event – a perfect way to see if your caffeine buzz has kicked in yet!
At a time when it can be hard to make new connections, don't miss this unique opportunity to expand your UBC network!
Presented in partnership with the UBC Asia Pacific Regional Office and the UBC Sauder School of Business.


Saturday, October 30, 2021
This event is open to all alumni in Asia. Look for your location below to find the start time in your local time zone:
9:00-10:00 am – Maldives, Pakistan
9:30-10:30 am – India, Sri Lanka
9:45-10:45 am – Nepal
10:00-11:00 am – Bangladesh, Bhutan
11:00 am-12:00 pm – Cambodia, Indonesia, Thailand, Vietnam
12:00-1:00 pm – Brunei, China, Hong Kong, Macao, Malaysia, Philippines, Singapore, Taiwan
1:00-2:00 pm – Japan, South Korea

Don't see your time zone above? Find your start time here
Register by Thursday, October 28th.
Questions? Please contact us at global.alumni@ubc.ca.
Speaker Biographies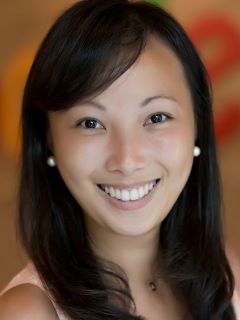 Leanne Poon, BCom'06 (she/her/hers) – Singapore
Regional Program Manager, APAC Recruiting Enablement, Google
Leanne graduated with a Bachelor of Commerce degree in Finance and International Business from the UBC Sauder School of Business in 2006. Originally from Canada, Leanne has lived in Hong Kong, Belgium, Japan, and has been living in Singapore for the past 5 years.
After starting her career in banking in Vancouver, she moved to Tokyo following the financial crisis where she found herself in the world of Mergers & Acquisitions and HR in Tokyo which led her to join the People Operations (HR) team at Google in Singapore. She has experienced different roles at Google both formally and on a 20% volunteer basis, from recruiting and compensation to DEI strategy and startup advising, among others. She is currently a regional program manager covering recruiting operations and strategy. Beyond her core role, Leanne continues to coach startup founders and SME leaders based in the UK, Spain, Africa, Japan, and Southeast Asia in the areas of Leadership, Culture, and People Strategy. She also regularly mentors university students and industry professionals on career planning and development.
Outside of HR, Leanne is very passionate about space and education, and is involved with a number of projects including a space education outreach program and an education-based NGO in Cambodia.
Founder & CEO, Life Health Concept & LHC Coffee
In 2017, Jeff established the brand LHC Coffee under the holding of Life Health Concept. Today, LHC Coffee, the Hong Kong-headquartered urban-style coffee brand and roaster, has opened a number of shops in its home base and started its expansion into international markets.
Jeff has a unique view and business execution for LHC Coffee: coffee is more than passion, interest, or enjoyment; it is also a sophisticated and well-integrated business. In order to succeed, you have to succeed in every anchor of this value chain. This philosophy has driven Jeff to create a truly integrated coffee brand that differentiates itself from the major players today.
Jeff has a sensitive palate, and unique views on coffee selection. He believes the best coffee must be sourced directly from its origin, and he travels to various coffee-producing regions, establishes relationships with local farmers, and tries all kinds of coffee. Today LHC Coffee shops offer more than 30 coffee varieties very rarely seen elsewhere in the market. Each of the coffee varieties is specialty-grade, and supplied as micro-lots or private reserves. Jeff participates in every step in the sourcing, roasting, cupping and brewing processes, and insists in quality in all aspects of the business. This focus is associated with very high costs, but has actually driven LHC Coffee to a privileged position in the competitive market.
Before creating the LHC brand, Jeff worked at large multi-national corporations such as Nokia, Philips, and Siemens, and with global media agencies, mainly in roles related to strategic planning, and the creation of APAC headquarters. He holds a Master's degree in Electrical & Electronic Engineering from Dresden University of Technology (Germany) and an MBA from the University of British Columbia.