The global event series alumni UBC Around the World continues in August with a virtual event for our alumni across Oceania! Join us online for an opportunity to make connections, build community, and be part of conversations that matter.
The event will include a speaking program featuring locally-based alumni, as well as casual small group discussions using Zoom breakout rooms to give you the opportunity to meet fellow alumni where you live, reminisce about your time at UBC, and share what you're up to now!
Melbourne-based UBC alum Ai Lin Macdonald, BA'02, MJ'05 will be your host for the event, welcoming you to the virtual space and framing up the casual small group discussions. She will also moderate an 'in conversation' segment with featured speaker and Wellington-based UBC alum, Sina Saffari, BA'07, co-founder of Earth Beat Aotearoa, an annual family-friendly music and arts festival that takes place on the North Island of New Zealand. Join us to hear how Sina's post-UBC path led to the creation of this transformative celebration of the connection between humankind and the earth, and how the festival navigated a truly tumultuous year.
Wherever you may live in Oceania, don't miss this unique opportunity to get to know your local UBC alumni community, and hear how alumni where you live are making a difference in their community.
This event took place August 28, 2021.
If you live in the region and did not receive an invite, update your address to make sure you hear about events like this in the future.
Speaker Biographies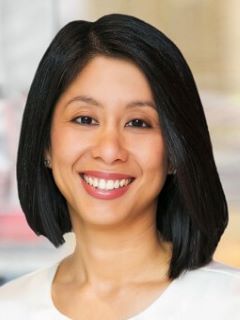 Ai Lin Macdonald, BA'02, MJ'05 – Australia
Director, Global Integrated Marketing, University of Melbourne
Ai Lin started her career in journalism and is driven by the opportunity to help communities transform how they connect, organize and engage to create meaningful experiences in people's lives — and in particular, the power of storytelling to inspire and effect positive change.
Over the past few years, Lin has had the opportunity to work with a range of leading Australian and multi-national organizations, delivering successful brand building and go to market transformation programs, and creating ways to improve and simplify how teams work. She is a passionate believer in the power of authentic connection and human purpose in strengthening brands and cultures.
In her current role of Director, Global Integrated Marketing at the University of Melbourne
Lin has a focus on strengthening the University's marketing communications and operations capability to embed a strong customer and digital focus, driving business transformation, innovation and operational excellence in support of a new global strategy.
Lin is a double UBC alum, with a Bachelor of Arts degree in English and a Master of Journalism degree.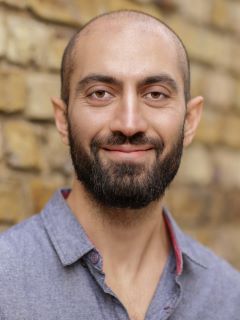 Sina Saffari, BA'07 – New Zealand
Co-founder & Director, Earth Beat Festival
Sina is the co-founder of Earth Beat Aotearoa, a platform for transformation and celebration that inspires and empowers new and regenerative ways of living through strengthening our relationship and connection with Earth, and, in turn, understanding our role as humans in the web of life. The annual festival takes place on the North Island of New Zealand and welcomes over 3,000 people to the shores of the Kaipara harbour, the largest harbour in the Southern Hemisphere.
Aside from his work with Earth Beat, Sina has over 10 years of Global, UK and New Zealand experience in lifestyle, events, wellness and media sectors and is the current Creative Lead at Aro Digital, a digital marketing agency based out of Wellington, New Zealand.
He is a lifelong practitioner of regenerative development, a process by which human communities bring themselves back into life-giving alignment with the ecological systems that support them. As a practice, it seeks to create built environments and human systems that are capable of co-evolving with nature.