Have you ever wondered what it's like to work in the film industry in Los Angeles – the glamour, the glitz, the buzz? At the upcoming alumni UBC Around the World: USA event, join fellow alumni living in the US to hear UBC alum Cole Walliser, BA'05, talk about his path to success as a filmmaker and music video director in LA. Cole directs a lot of female driven beauty content for companies like Covergirl, Pantene, Revlon and more, and has also directed music videos, tour content and documentaries for artists like Pink, Katy Perry, Tinashe, Selena Gomez, Cher, and Britney Spears. With 10 million followers on TikTok, and nearly 250,000 followers on YouTube, he's clearly found his secret sauce for success! At this virtual event, Cole will sit down for a casual chat with our host for the evening, Chicago-based UBC alum Jennifer Gardy, BSc'00 – another accomplished alum who you may recognize from her recurring appearances on CBC and Discovery Channel.
After hearing from Jennifer and Cole, you'll have a chance to take part in casual small group discussions using Zoom breakout rooms to give you the opportunity to meet fellow alumni where you live, reminisce about your time at UBC, and share what you're up to now!
Wherever you may live in the US, don't miss this unique opportunity to get to know your local UBC alumni community, and hear how alumni in your region are making an impact in our world.
Presented in partnership with the UBC Sauder School of Business.


This event took place October 7, 2021.
If you live in the region and did not receive an invite, update your address to make sure you hear about events like this in the future.
Speaker Biographies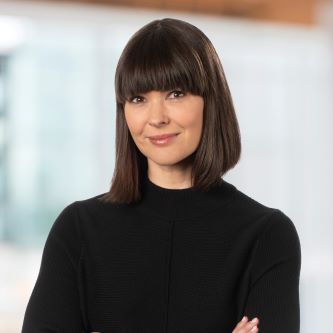 Jennifer Gardy, BSc'00 (she/her/hers) – Chicago
Dr. Jennifer Gardy is both a scientist and science communicator. She is currently the Deputy Director of Surveillance, Data, and Epidemiology for the Bill & Melinda Gates Foundation, where she is responsible for managing genetic/genomic- and data-driven surveillance across multiple pathogen portfolios. Before that, she spent ten years at the BC Centre for Disease Control and the University of British Columbia's School of Population and Public Health, where she held the Canada Research Chair in Public Health Genomics.
Outside of academia, Jennifer works in science communication. She's hosted an 8-part science series for CBC Television, multiple episodes of CBC's long-running documentary series The Nature of Things, and is a regular guest host on Discovery Channel Canada's flagship science newsmagazine, Daily Planet. She's also blogged and written for Canadian newspaper The Globe & Mail, recently published a children's book called It's Catching! The Infectious World of Germs and Microbes, and runs a series of workshops for grad students and postdocs on how to communicate science effectively. In 2018, Jennifer was named one of BC's Most Influential Women in STEM by BC Business Magazine, and was named one of the Government of Canada's 20 Women of Impact in STEM.
Jennifer is also a long-time volunteer for alumni UBC, most recently having served as a member of the alumni UBC Advisory Council, and occasionally taking on speaking roles for events for the UBC alumni community.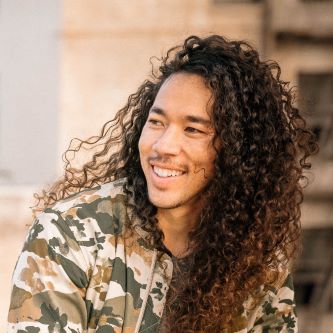 Cole Walliser, BA'05 (he/him/his) – Los Angeles
After the fourth consecutive Saturday night of staying at home editing videos in his bedroom, Cole realized making films was more than a fun hobby; he knew it was going to be his career. He also knew it wasn't time to drop everything and run to Hollywood, so he opted to finish his Bachelor of Arts degree in Psychology from the University of British Columbia before making the big move.
Cole's secret sauce is rhythm, hardly a secret and hardly a sauce, but a skill he initially honed in timing his moves as a sponsored skateboarder and snowboarder, and as a hip hop and breaking dance teacher performing across Canada and in Asia, and as a DJ playing at clubs around Vancouver and Los Angeles.
Once in LA armed with that rhythm and a Panasonic DVX100A he shot every dancer he could, ultimately leading him to direct the biggest online dance battle (and perhaps ever) with Miley Cyrus, which led him to working with Pink, where he directed the opening and closing videos for her Funhouse and The Truth About Love world tours, as well as documentaries for each about life on the road. Oh, and 4 music videos in there, and some other stuff, too.
Pink work led to Katy Perry, this time writing and directing a short film that played throughout her California Dreams world tour. This story played out over multiple moving screens, coordinating with live action events happening simultaneously on the stage. It hurts Cole's brain even thinking about it today.
With Pink and Katy Perry under his belt, he started to shoot for Covergirl, and with that started a long trend of working with female pop stars: Cher, Britney Spears, Selena Gomez, Tinashe, Laura Marano and more. But there's a resume for that, and this is a bio, and it's already too long.
In 2016, E! Entertainment asked Cole to direct a thing called a GlamBOT, using his past experience shooting beauty, working with A-list talent, and having a firm understanding of that thing called rhythm. He did so happily, and in 2017 he thought it would make for cool Behind the Scenes clips and started filming and posting that online. It went viral, his following exploded, and the rest is history.