Perhaps now more than ever before, the importance of feeling socially connected cannot be underestimated. This new, predominantly digital environment has proven to make social interactions that much more challenging. Please join UBC alumni from across Alberta for a virtual event that will use Zoom breakout rooms to help you meet fellow alumni, and increase your connections with other members of the UBC community where you live.
You'll also have an opportunity to hear from Calgary-based UBC alum, writer, author, and journalism instructor Gwendolyn Richards, MJ'03. Gwendolyn will join host and Calgary-based UBC alum Aditya Chaudhuri, BASc'17, for a casual conversation about food trends – from viral food hacks, to the next pandemic-style must-do. This is a great opportunity to pick up some new culinary tips and tricks from an industry expert, without having to do any cooking (or dishes)!
Grab your favourite beverage, sit back and relax, and join us for this unique opportunity for connections and conversations with your local UBC alumni community!
Open to all UBC alumni in Alberta.
Presented in partnership with the UBC Faculty of Applied Science, UBC Faculty of Dentistry, UBC Faculty of Education, UBC Sauder School of Business, and UBC's Okanagan campus.
Speaker Biographies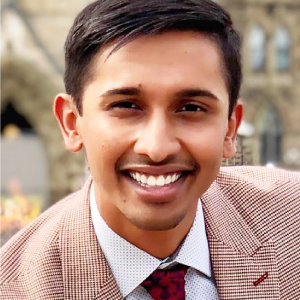 Aditya Chaudhuri, BASc'17
alumni UBC Calgary Ambassador
Aditya Chaudhuri, also known as Adi, is a budding musician, an absolute animal lover, and a very proud UBC engineer. As a consultant in the technology industry, Adi is passionate about contributing towards the development and implementation of technologies and processes that will create a sustainable, efficient, and robust future. Caring deeply about issues like poverty, inequality, and climate change, nothing excites him more than galvanizing young people over the same topics, because to him, this means that tomorrow's leaders are already taking their first steps.
Adi continues to work extensively with Engineers Without Borders promoting gender equity, poverty alleviation, Canada's foreign policy, the SDGs, and was even recognized as an Alberta Top 30 Under 30 for his work. Additionally, he is intimately involved with a number of non-profit, community-oriented, and academic organizations, including UBC and alumni UBC. When not at his desk, he can be found volunteering his time at a local animal shelter, enjoying the majestic Canadian Rockies, or immersed in practicing Hindustani classical music.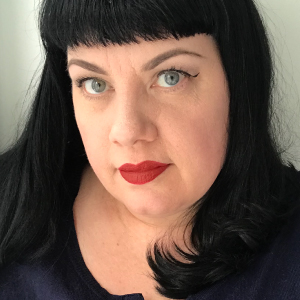 Gwendolyn Richards, MJ'03
Writer, Author and Journalism Instructor
Gwendolyn Richards is a Calgary-based freelance writer and the author of Pucker: A Cookbook for Citrus Lovers, who also teaches journalism and social media strategy at Mount Royal University.
A long-time journalist who spent many years covering news for the Calgary Herald, Gwendolyn traded writing about crime and calamity for chefs and cake after penning a series of monthly columns based on her recipe blog, Patent and the Pantry, starting with a quest to find the best burger in southern Alberta.
Her work has appeared in publications across the country, including Avenue Magazine, Culinaire, WestJet Magazine and The Globe and Mail. In addition to writing about Calgary's culinary scene, she is occasionally spotted on television cooking or mixing drinks with news hosts.
She has always felt at home in the kitchen and was greatly influenced by her grandfather's passion for cooking, learning at his side how to make fresh pasta and pesto. She translated that enthusiasm for food into her blog where she continues to chronicle her love of cooking, baking, eating while traveling — when there's not a global pandemic putting a hold on that — and very shiny shoes.
Her cookbook, which features nearly 100 recipes all with a lemon, lime or grapefruit element, was published in 2014. She likes vintage cocktails — especially a well-done Paper Plane — any kind of lemon dessert and believes a well-executed burger is one of the most perfect foods in the world. An excellent night is when she enjoys all three while wearing patent, peep-toe high heels. Red, of course.