In December 2019, alumni UBC launched a year-long series that will connect and engage alumni around the theme of leadership. The series kicked off in Vancouver with an evening where UBC alumni gathered to network and learn from high-profile industry leaders.
The evening began with a panel discussion where the leaders shared some of their learning and advice, as well as challenges they've faced in their career journeys. Following the program, attendees had the opportunity to meet the panelists and local alumni in an open networking environment over food and refreshments. Attendees – recent grads and well-established alumni alike – walked away feeling inspired, keen to develop their own leadership skills and pave their own paths to leadership.
This event took place December 4, 2019, at the Roundhouse Community Centre in Vancouver, BC.
Host
Shelina Esmail, BA'93 – Partner, PFM Executive Search; alumni UBC board member
Moderator
Robin Gill, BA'93 – Global National BC Correspondent & Weekend Anchor
Panelists
Zack Eberwein, BASc'17 – Chief Executive Officer, Stoko
Carmen Lee, BA'01 – Associate Director and Global Workday Alliance Marketing Lead, Deloitte
Ryan Spong, BA'99 – Co-Founder and CEO, Foodee; Co-Founder and Owner, Tacofino
Marsha Walden, BCom'80 – President and CEO, Destination British Columbia
Podcast
Speaker Biographies
Shelina Esmail, BA'93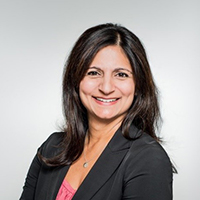 Shelina is a Partner at PFM Executive Search. She joined the firm in 1998 as Research Director and became an Associate Partner in 2008. Before joining PFM, Shelina was a Senior Research and Marketing Analyst for Colliers International in Vancouver and California. Her professional experience and depth of business knowledge provides a rich foundation for leading senior executives to some of Canada's most successful organizations.
Shelina is a dedicated community volunteer and currently serves on the alumni UBC Board, chairing the alumni UBC Governance & Nominating Committee and sitting on the Alumni Achievement Awards Committee. In addition, she also sits on the Board of Junior Achievement BC and lends her time to the Tri-Mentoring Program at UBC, and the judging panel for the BC Health Care Awards run by the Health Employers Association of BC. She has also helped Canuck Place, the Aga Khan Foundation and the Ismaili Community.
Robin Gill, BA'93
Robin Gill is the BC correspondent and weekend anchor for Global National. Over the course of 25 years in journalism, she has reported on a variety of stories making headlines including the federal election of 2019, the TransMountain pipeline, the Stanley Cup riots, and the aftermath of the earthquake and tsunami that struck Japan in March 2011.
Robin serves on the board of the Kidney Foundation as well as countless committees for charity. She earned her Bachelor of Arts degree with a major in international relations from the University of British Columbia in 1993. She also has a diploma in broadcast journalism from BCIT.
Zack Eberwein, BASc'17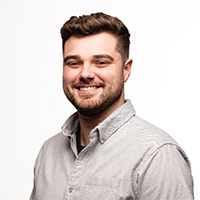 Zack is an entrepreneur and engineer who chose to write his own story, rather than be a character in someone else's. He is a generalist with a wide range of interests within entrepreneurship, technology, and business. Being an expert in challenging the status quo, he founded Stoko in 2017 with two of his closest friends. Stoko builds products that fit, feel, and function like the human body starting with joint support products that people never have to see, feel, or think about. In everything he does, Zack strives to create positive change in the world while inspiring others to do the same.
Carmen Lee, BA'01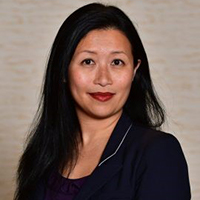 Carmen Lee is an Associate Director and the Global Workday Alliance Marketing Lead at Deloitte, a global management consulting firm. Within Deloitte, she's often referred to as a boomerang who's now on her third stint: She started as an intern in 2002 (and left the firm in 2011) and first returned in 2015, and left again in 2017 to rejoin the global firm. Over a span of 15+ years, Carmen has focused on alliance and partnership marketing for global organizations across a number of sectors, including: management consulting; engineering and construction management; mining; oil & gas; power & utilities; technology; and not-for-profit. Her roles have provided her with opportunities to manage global resources and to lead strategic, global, and cross-functional marketing campaigns that generate positive returns on investment. Carmen graduated from UBC with a Bachelor of Arts degree in Political Science and International Relations. She also completed a graduate program in Corporate Communications at Seneca College in Ontario. She is currently based in San Jose, CA, in the heart of Silicon Valley.
Ryan Spong, BA'99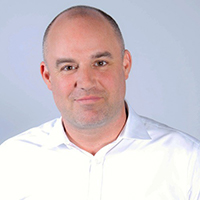 Ryan Spong is a reformed investment banker, successful restaurateur of the popular Tacofino and Superbaba brands in Vancouver, and now CEO and co-founder of the Vancouver-based food-tech startup, Foodee. He is a founding board member of the Knives & Forks Investment Co-op where he advocates for local businesses and economies.
Ryan was recruited from his MBA at the University of Toronto in 2003 to a formal career in investment banking. Three years later, he founded Mainstreet Advisors, a boutique financing company. There, he and his team raised tens of millions of dollars for public companies, some of which he served as CEO and CFO. Over the years, he started, grew and sold several innovative businesses, including Raincity Rock and Preform Construction. In 2010, he invested in Tacofino Cantina and helped lead its growth to eight stores. In 2013, he joined Foodee as CEO and put in place growth strategies that led to the 2017 and 2018 Deloitte Fast50 Awards.
Ryan is committed to building the local food, tech and entrepreneurship communities here in his home town of Vancouver, BC, where he and his family live on the False Creek flats.
Marsha Walden, BCom'80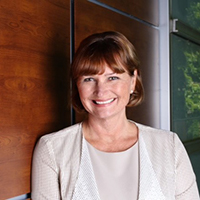 Marsha Walden is the President and Chief Executive Officer of Destination British Columbia. Her career spans corporate leadership roles in marketing, strategy, transformation, operations, communications and social responsibility. Marsha is an active volunteer, serving as 2018 Campaign Cabinet Chair for United Way,  promoting employment accessibility as a member of the Presidents Group and, recently, joining the YMCA Board of Directors. Marsha holds a Bachelor of Commerce from the University of British Columbia, loves to travel, and takes full advantage of family life in our extraordinary province.