Perhaps now more than ever before, the importance of feeling socially connected cannot be underestimated. This new, predominantly digital environment has proven to make social interactions that much more challenging. Please join fellow alumni from across Ontario for a virtual networking event using Zoom breakout rooms, and take advantage of this unique opportunity to increase your connections with other members of the UBC community where you live.
You'll also have an opportunity to hear from Toronto-based UBC alum Gabriela Polanco-Sorto, BA'02. Gabriela has built a career in sustainability stakeholder relations, community investment, social responsibility, and diversity, equity and inclusion, and partway through the evening, she will join host and Ontario-based UBC alum Jesus Ballesteros, MBA'11, for a casual conversation about her work.
Don't miss this unique opportunity for connections and conversation with your local UBC alumni community!
Open to all UBC alumni in Ontario.
Presented in partnership with the UBC Faculty of Applied Science, UBC Faculty of Dentistry, UBC Faculty of Education, UBC Sauder School of Business, and UBC's Okanagan campus.
Tuesday, March 2, 2021
7:00-8:00 pm EST
Registration Deadline: March 1st at 12pm EST
Questions? Please contact alumni.events@ubc.ca.
Speaker Biographies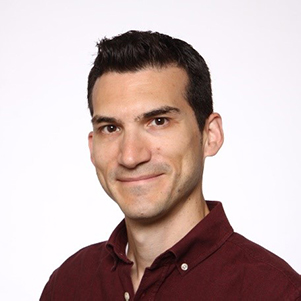 Jesus Ballesteros, MBA'11
President, UBC Sauder School of Business Toronto Alumni Ambassador Program, and Member, alumni UBC Toronto Leadership Committee
Jesus is a business professional with 20 years of experience in strategy consulting, business performance advisory, marketing, and economic development. He has worked in Canada, the US, Mexico, and Chile. Since completing his MBA at UBC Sauder, he has worked at Deloitte Canada, where he is currently a Senior Manager in Financial Advisory, Value Creation Services. In this role, he helps clients better understand their business challenges, identify opportunities for improvement, and frame the choices they need to make in order to succeed. He has worked with clients in many sectors, particularly producers, manufacturers, and distributors of a wide range of consumer and industrial goods.
Prior to his MBA, Jesus worked for nearly ten years in Mexico in three distinct and exciting areas: product planning and communications at the Italian car brand Fiat; investment attraction and export development at the Nuevo Leon state government in Monterrey (where he was born and raised); and automotive journalism at Reforma Newspaper Group, one of the country's largest and most reputable. The common link across all three experiences was his love for the automobile, which he developed at an early age and continues to this day.
Jesus obtained his undergraduate degree, a Bachelor of Science in Mechanical Engineering with a minor in Business, at ITESM in Monterrey, one of Mexico's leading educational institutions. He lives in Kitchener, Ontario, and enjoys paddling, reading biographies and science fiction, watching a good film or show, and visiting new destinations.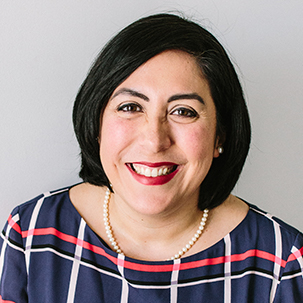 Gabriela Polanco-Sorto, BA'02
Director, Diversity, Equity and Inclusion, Manulife Financial
Gabriela is a strategist with over 13 years of experience in sustainability stakeholder relations, community investment, social responsibility, and diversity, equity and inclusion (DEI), primarily in the financial services sector.
Gabriela joined Manulife in 2019. Currently, as Director – Diversity, Equity & Inclusion, Gabriela is responsible for the development and operationalization of the global Diversity, Equity & Inclusion strategy, and for implementation of this strategy in Canada specifically. Prior to that, Gabriela was the Director of Global Sustainability where she was responsible for the development and activation of Manulife's global Sustainability strategy.
Prior to joining Manulife, Gabriela was at LoyaltyOne where she led the global Corporate Responsibility team which included the sub-functions of environmental sustainability, community investment and associate engagement. Gabriela also spent nine years at Scotiabank where she held various roles in Philanthropy and Corporate Responsibility.
Gabriela is also active in the academic space, currently as guest lecturer at University of Toronto's St. Michael's College Corporate Social Responsibility & Sustainability Graduate Diploma program, as well as sitting on Seneca College's Program Advisory Committee for the Sustainable Business Management program.
Originally from El Salvador, Gabriela is passionate about the challenges faced by immigrants and refugees. She has held various Board positions with NGOS focused on supporting immigrants and refugees in Canada. Most recently she was on the Board of Sojourn House, which provides Emergency Shelter and Transitional Housing services in Toronto to newly arrived refugees coming from all parts of the world.
Gabriela holds an MBA from the Schulich School of Business.