Join us for the 2nd annual alumNIGHTS Pride!
We're celebrating Pride online and inviting the whole community to join us.
The celebration will feature an iconic drag lip sync by Canadian drag celebrity Scarlett BoBo, a stunning operatic performance by UBC alum Teiya Kasahara 笠原貞野, BMus'07 and a fun-filled battle of wits in a Pride Trivia Extravaganza hosted by UBC alum Mike Whitaker, BA'08, the professional quizmaster behind Vancouver's premier pub trivia company, IQ 2000. In honour of Pride, the game will feature special Pride-themed rounds. Compete for bragging rights – and prizes (including MasterCard gift cards).
The event will be co-hosted by Vancouver not-for-profit board chair, fundraiser, and philanthropist Bruce Munro Wright and executive director of Out On Screen, UBC alum Brandon Yan 甄念本, BA'09.
Come mix, mingle and kick-off the Pride Season with fellow alumni, students, faculty, emeriti, staff, and the LGBTQ2SIA+ community.
Before the Pride Trivia
Your team will need a way to communicate answers to each other during the trivia game. Before the game, you and your teammates should set up a way to talk to each other outside of Zoom. Some popular suggestions are:
Group text
Facebook Messenger/WhatsApp/FaceTime group chat
Discord
Teams
Google Hangouts
If you are playing solo or all in the same room, you have no preparation to worry about.
Participant Biographies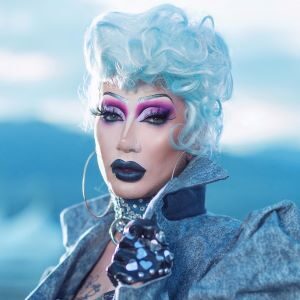 Canada's Drag Race Season 1 runner-up Scarlett BoBo, is the nightmarish brainchild of Matty Cameron. A fusion of Hollywood golden era icons and pop/punk vixens of the 21st century. She has wowed audiences across the world with her fancy footwork, flawless face and impeccable charm and charisma. BoBo loves combining the art of drag with beauty, passion and perfection and with an endearing 90s punk/grunge aesthetic. She is experienced in the art of aerial silks, fire swallowing, and other circus-themed talents.
She loves impersonating some of our most cherished celebrities such as Cher, Liza Minnelli, Madonna, Amy Winehouse, Brittney Spears, Lady Gaga and her all-time favourite… P!nk. Not to mention her undying love for all things comics with her multiple cosplay looks such as X-Men's Rogue, Phoenix and Mystique to her DC favourites; Poison Ivy, Cat Woman and of course, Harley Quinn! Wherever there's attention, Scarlett craves it and commands it through her spicy mic and hosting skills.
She is a versatile vixen slaying audiences across the United States, Canada and Europe for over 12 years. She's performed coast to coast, throughout the prairies and into northern Ontario. She enjoys performing in Europe under the majestic lights of Paris, London and Amsterdam making a name for herself amongst her audiences, friends and drag world family.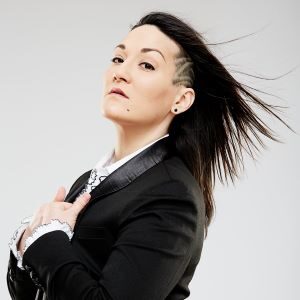 First-generation Nikkei-Canadian settler Teiya Kasahara 笠原貞野 (they/them) is a queer, gender non-binary, interdisciplinary performer-creator. Heralded as "a force of nature" (Toronto Star) and "an artist with extraordinary things to say" (The Globe and Mail) Teiya comes from a background of over a decade of singing both traditional and contemporary operatic roles across North America and Europe such as the Queen of the Night/THE MAGIC FLUTE (Essen, Vancouver, Edmonton), Flora Sandes/DEAD EQUAL (Edinburgh) and Fata Morgana/L'AMOUR DES TROIS ORANGES (Essen). Recent engagements include the title role in MADAMA BUTTERFLY (Windsor Symphony), performer-creator of dora-nominated THE WAGER (Theatre Gargantua), and their first video series 19 VIDEOS FOR COVID-19 which garnered Teiya the nickname, "the balcony soprano" (Toronto Star).
Teiya is a co-founder of Amplified Opera, a new initiative which is bringing the opera sector an "injection of […] creativity & politics of inclusivity" (barczablog), and is also the Canadian Opera Company's Disruptor-in-Residence since 2021, working closely with young opera artists who are discovering new ways to decolonize their own artistic practices.
Within their creation practice Teiya explores the intersections of identity through opera, theatre, electronics, and taiko, disrupting and reimagining the operatic canon through their works THE BUTTERFLY PROJECT (Confluence Concerts), 夜 YORU (in development), and THE QUEEN IN ME (Amplified Opera, Nightwood, Theatre Gargantua).
A graduate of the UBC School of Music (2007) and of the Canadian Opera Company's Ensemble Studio (2010), Teiya is now founder/head coach of the Vocal Dōjō, and makes their home in Tkarón:to.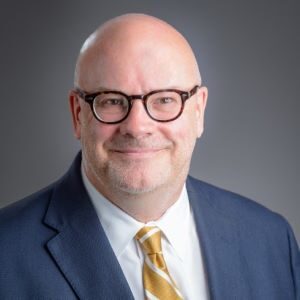 Bruce Munro Wright is a recently retired lawyer, and was former Managing Partner of the west coast office of Goodmans LLP (later MLT Aikins LLP). He holds the ICD.D designation and degrees from Trinity College, University of Toronto (B.Comm), Osgoode Hall Law School (LL.B) and London Business School in the U.K. (MBA).
For over 25 years, Bruce has been actively involved in the not-for-profit sector as board chair, director, panelist, juror, adjudicator, fundraiser and philanthropist.
In the visual arts sector, Bruce is Past Chair of the Vancouver Art Gallery and currently chairs the Vancouver Art Gallery Foundation. He is also currently Vice-President of Pride in Art Society which runs the Queer Arts Festival. He is a director of the Museum of Contemporary Art (MOCA) in Toronto and is a past director of the Contemporary Art Gallery Vancouver.
In the performing arts sector, Bruce is the past Chair of Vancouver Opera. In 2018 at the Opera America awards in New York, he was awarded the National Opera Director Emeritus Award by Opera in Canada. Bruce currently sits on the board of Opera in Canada in Toronto. He is a founding board member of the new foundation for Chor Leoni Men's Choir and is an active supporter of Early Music Vancouver. He is also a director of Ballet British Columbia.
Bruce is a director of Arts Umbrella. He is the current Co-Chair of the 2021 Splash Gala and Art Auction for Arts Umbrella, one of Vancouver's arts fundraising highlights, his fifth year co-chairing this event.
For over a decade, Bruce has served as the President of Health Arts Society (B.C.) which presents Concerts in Care – a program of paid professional level concerts to people in care facilities. He serves on the National Forum for Concerts in Care and on the boards of provincial sister charities. For a number of years he was President of the Ontario charity.
Outside of the arts sector, Bruce has focused on literacy, scholarship and conservation. He is the Vice-Chair of the Nature Conservancy (B.C division), Canada's leading non-profit national land conservation organization. He is actively involved with the Toronto-based LORAN Scholars Foundation as a director, mentor and adjudicator. He is also past-Chair of Frontier College, the Toronto-based national literacy organization founded in 1899, which provides literacy programs throughout Canada aimed at targeted demographics. For a number of years he also chaired the Frontier College Foundation.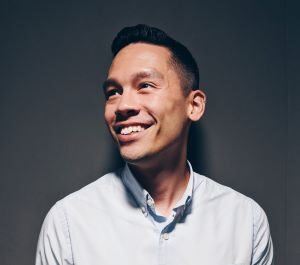 Brandon Yan 甄念本 (he/him) is Out On Screen's Executive Director. He has experience collaborating with the BC Ministry of Education, BC Teachers' Federation, UBC Faculty of Education, and the ARC Foundation to address the needs of LGBT2Q+ youth through policies and practices that foster inclusive and more supportive school environments.
Growing up as a mixed-race queer kid in Langley, he never saw role models who looked like him on TV or in film, and if he did they were never queer. If they were queer, they were never Asian. Brandon understands that representation of diverse and complex intersecting identities is important, and it is this conviction and his experience as an activist, advocate, and educator that drives him to not only share his own story but to ensure there's room for everyone else's.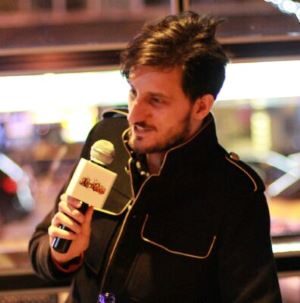 In late 2013, Mike Whitaker parlayed his lifelong love of competitive trivia into a career with the founding of IQ 2000 Trivia. Since then, IQ 2000 Trivia has grown into Vancouver's largest and most popular trivia company.