The global event series alumni UBC Around the World kicks off in June with a virtual event for our alumni across Europe and the UK! Join us online for an evening of connections, community, and conversations that matter.
The evening will include a speaking program featuring locally-based alumni, as well as casual small group discussions using Zoom breakout rooms to give you the opportunity to meet fellow alumni in Europe and the UK.
Frankfurt-based UBC alum Paula Amiama, BCom'13, will be your host for the evening, welcoming you to the virtual space. She will also moderate an 'in conversation' segment with featured speaker and Amsterdam-based UBC alum, Andrea Walji, BA'98. Andrea is a producer and documentary filmmaker who is bringing attention to the climate crisis through WaterBear Network – the first streaming platform dedicated to the future of our planet, and with her production company Triangle Monday Ltd.
Don't miss this unique opportunity to get to know your UBC alumni community in Europe and the UK, and hear how alumni where you live are making a difference to our global future.
Presented in partnership with the UBC Sauder School of Business.


This event took place June 16, 2021.
If you live in the region and did not receive an invitation, please update your address to make sure you hear about events like this in the future.
Speaker Biographies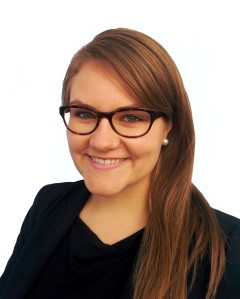 Paula Amiama, BCom'13 – Frankfurt
Global Sustainability Program Manager, DB Schenker; EMF Circular Economy Pioneer
Paula Amiama is an Argentinian-Canadian sustainable development advocate based in Frankfurt, Germany. A proud Sauder alum, she's been focused on the intersection of innovation and sustainability for the past six years and currently drives the corporate sustainability strategy at a global logistics company.
As an Ellen MacArthur Foundation Circular Economy Pioneer, Paula is passionate about circular systems and business models. She first encountered the topic during an entrepreneurial journey to co-found a package-free grocery store. During her Master studies at Copenhagen Business School, she further explored the topic, ultimately creating an elective course and writing her thesis on the transition towards a circular economy.
Paula also cares deeply about sustainable development education and advocacy. She spent two years at a non-profit organization focused on shaping responsible leaders of tomorrow, where she facilitated a 3-week learning program in Tanzania for young global leaders. In her current corporate sustainability role, she champions the UN Sustainable Development Goals and develops training and engagement programs to create awareness and drive action towards sustainable transformation.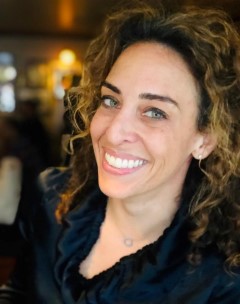 Andrea Walji, BA'98 – Amsterdam
Head of Content & Production, WaterBear Network; Executive Producer & Owner, Triangle Monday
WaterBear Network is an interactive video platform dedicated to supporting life on our fragile planet through world-class storytelling, cutting-edge technology and a global network of partners working together for impact. As Head of Content & Production at WaterBear Network, Andrea is responsible for the strategic direction, creative execution and production management of WaterBear content. This includes creating and maintaining a content strategy and plan, acquisitions, original productions, purpose led content creation for brands, and project impact analysis.
Prior to moving to Amsterdam to head up the Content & Production Department at WaterBear, Andrea ran her own production company, Triangle Monday, in London for many years. There she produced award-winning impact films such as #NatureNow, Not A Pet, and Pangolins: Scale of the Trade, all of which have enjoyed great success at film festivals worldwide.
Andrea's 18 years of production experience span short films, global integrated social, and photography campaigns for clients such as Apple, Bentley, The Guardian, John Lewis, and Vogue, to name a few.