Breathwork is a meditative practice where you take conscious full breaths, breathing in more oxygen and energy into your body, and releasing negative emotions and toxins. 2020 was a challenging year for all of us — this session will help you start fresh. In this time of uncertainty and strain, breathwork can support you in managing your emotional and mental health.
This guided meditation session by Christine Shepherd, BA'11 will introduce you to breathwork and provide an opportunity to connect with yourself in a space of non-judgement, acceptance, and understanding. This session consists of 40 minutes of conscious breathing accompanied by music while lying down where you stay present, tune into your body, and allow feelings to arise. All experience levels are welcome!
Potential benefits of breathwork:
Reduce stress, anxiety, grief, depression, and anger
Increase your energy levels and boost your immune system
Increase self-awareness, self-love, presence, happiness, and joy
Improve sleep and digestion
Release trauma and fear stuck in the body
Release toxins from the body
Explore altered states of consciousness
To get the most out of this session:
Find a quiet space where you can lay down and won't be disturbed (a blanket and cushion may help make you more comfortable).
Use a set of good quality headphones or speakers to make sure you can hear the facilitator and the music.
Do not eat a heavy meal before the session.
Presented in partnership with the Student Alumni Council and the UBC Faculty of Arts.
Two Sessions
Thursday, January 14, 2021
12:00-1:00pm PST
Saturday, January 16, 2021
10:00-11:00am PST
Cost for each session: $15 for alumni, by donation for students
Open to everyone. Registration is required.
Questions? Please contact alumni.events@ubc.ca.
About the Facilitator
Christine Shepherd, BA'11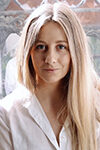 Christine is a certified Breathwork Facilitator and graduated with a BA in Environment and Sustainability from UBC in 2011. She pursued a commercial real estate career in Vancouver and London, UK before changing her focus to personal healing, transformation and wellness. This change was fueled by the stress, anxiety, pressure and feelings that she was living a life not in alignment with her heart and soul. She is now determined to live a life that feels true to herself and to support others with connecting to their essence and power within. Breathwork is a beautiful tool for connecting the body with the mind and improving your overall wellness and she is excited to share it with the UBC community.