The Program
In this 6 week online program, you will be guided through a career discovery process that will expand your vision, increase your confidence, and help you develop an action plan for the next steps to take in your career.
Career Agility was developed based on the theory, research and career interventions of the Hope-Action Group. Members of the group include Dr. Norman Amundson from the Faculty of Education, UBC,  in partnership with, Dr. Spencer Niles from Wm. & Mary University,  Dr. Hyung Joon Yoon from Penn State University, and MixtMode Consulting (Tannis Goddard, Jane Schmidt and Mariana Braga).
The Format
Career Agility is facilitated by Alumni Career Educator, Michele Murphy. Along with receiving regular feedback and guidance from Michele throughout the course, you will also have the benefit of engaging with and learning from a cohort of your fellow UBC alumni.
Over the 6 week period, participants engage in a series of dynamic tasks and focused reflection activities.
Participants in the pilot program report that after completing this course:
They felt energized, optimistic and excited about the future
They were better equipped to make career-related decisions
They were better able to articulate their strengths and skills
They became motivated and driven to take decisive action in their careers
Whether you are a new grad or a mid-career professional, this engaging program will help you move your career forward. You can learn more about Career Agility in this blog post.
Program Overview
Week 1:
Explore the online platform and get to know the syllabus
"Meet" and engage with the cohort
Learn about the Hope Action Group – their theory and research
Complete a formal career assessment
Week 2:
Examine 'Flow,' one of the key elements of a successful and fulfilling career.
Learn how you can leverage flow to design a meaningful and fulfilling work life
Week 3:
Investigate your key accomplishments and challenges
Identify your unique strengths and skills
Week 4:
Identify the core values that motivate you professionally
Prioritize what matters most in your life and in your work
Week 5:
Apply a design mindset to your career building process
Learn creative problem solving and visioning strategies
Explore options and possibilities
Week 6:
Create an Action Plan
Complete a formal career assessment
Reflect on the insights you gained in the course
Make a plan for implementing your action plan and staying accountable
Who is it for?
This program is open to all UBC alumni, from every faculty, at any career stage, living anywhere in the world. All you need is an internet connection.
You will find this program particularly valuable if:
You are unsure about your career direction
You are contemplating a career transition
You are feeling "stuck" professionally
You want to feel more excited and inspired about your career
The next offering starts Monday, September 18, 2017!
Program Registration
The fall 2017 session of Career Agility is sold out.
If you would like to join the waiting list, please email michele.murphy@ubc.ca.
Refund Policy: If you would like to withdraw from a course, please submit written notice at least three business days before the course begins to be eligible for a refund (less a $25 administration fee). No refund will be made for cancellations received later than three business days before the course begins.
Questions? Please contact Michele Murphy at michele.murphy@ubc.ca or 604-827-5912.
About the instructor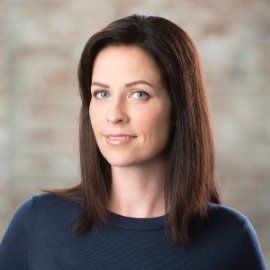 Michele Murphy (MA, BEd) is a proud UBC alumna and the Alumni Career Educator at the University of British Columbia. Michele has been a professional educator since 2002 and has taught career education in secondary, post-secondary and non-profit settings. In her current role at alumni UBC, Michele designs specialized educational programs and resources to help UBC grads grow professionally.