The Program
In this 6 week online program, alongside a cohort of your fellow alumni, you will move through a series of activities that will help you gain clarity and confidence about yourself and your optimal career strategy.
Past participants report that Career Agility helped them become energized, optimistic and excited about the future, better equipped to make career related decisions and motivated to take decisive action in their career.
Career Agility was developed based on the theory, research and career interventions of the Hope-Action Group. Members of the group include Dr. Norman Amundson from the Faculty of Education, UBC,  in partnership with, Dr. Spencer Niles from Wm. & Mary University,  Dr. Hyung Joon Yoon from Penn State University, and MixtMode Consulting (Tannis Goddard, Jane Schmidt and Mariana Braga).
The Format
Career Agility is designed to be dynamic, fast-paced, interactive and group oriented. Each module lasts for one week and contains content, activities and guided reflections. Each day, participants read and view content and interact with their online discussion group about the themes of the week. There are no live sessions, so your contributions can be posted at any time of day, allowing for flexibility.
Please note that this is not a self-paced program.  Career Agility requires a commitment to daily interaction with your group, using text based discussion boards, as well as focused engagement with the content and materials.
Program Overview
Week 1: Wayfinding
Explore the online platform and meet your cohort
Learn about the research that inspired this program
Complete the Hope Action Inventory
Week 2: Career Flow
Examine 'Flow,' one of the key elements of a successful and fulfilling career
Week 3: Self Clarity
Identify your strengths and skills, and consider how they can best be leveraged
Week 4: Workplace Attractors
Identify the core values that motivate you professionally and prioritize what matters most in your life and work
Week 5: Cultivate Resilience
Take a creative approach to problems and challenges
Week 6: Planning and Action
Apply a design mindset to your career
Complete a final Hope Action Inventory
Plan to Act
Who is it for?
This program is open to all UBC alumni, from every faculty, at any career stage, living anywhere in the world.  It is best suited to those who are comfortable with an online learning environment, are able to commit to daily participation and who are enthusiastic about engaging as an active member of a group.
You will find this program particularly valuable if:
You are unsure about your career direction
You are contemplating a career transition
You are feeling "stuck" professionally
You want to feel more excited and inspired about your career
The next offering starts Monday, February 5, 2018.
Program Registration
Program Fee: $199
Refund Policy: If you would like to withdraw from a course, please submit written notice at least three business days before the course begins to be eligible for a refund (less a $25 administration fee). No refund will be made for cancellations received later than three business days before the course begins.
Questions? Please contact alumni.careers@ubc.ca.
About the instructor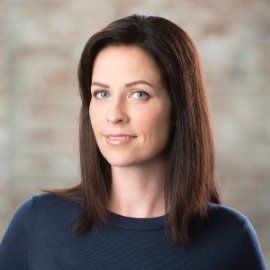 Michele Murphy (MA, BEd) is a proud UBC alumna and the Alumni Career Educator at the University of British Columbia. Michele has been a professional educator since 2002 and has taught career education in secondary, post-secondary and non-profit settings. In her current role at alumni UBC, Michele designs specialized educational programs and resources to help UBC grads grow professionally.