Since taking office as the 15th President and Vice-Chancellor of the University of British Columbia, Professor Santa J. Ono has become a great champion for the world-class research and innovation carried out across the university. Please join him for a special evening in Victoria, presented by alumni UBC, where he will showcase some of UBC's top researchers in fields as diverse as stroke recovery, renewable energy, and microfluidics. Following the program, you are invited to network with Professor Ono and the researchers, along with fellow UBC alumni and friends at a post-event reception.
Wednesday, March 1, 2017
6:30-9:00 pm
Program begins at 6:30 pm with a reception to follow.
Fairmont Empress
721 Government Street
Victoria, BC – map
This event is free of charge but advance registration is required.
Questions? Please contact us at alumni.events@ubc.ca or 604-822-2035.
Speakers & Presentations
Dr. Curtis Berlinguette – Converting CO2 into Something Useful
Dr. Berlinguette will outline strategies for using renewable electricity to convert CO2 into carbon products that produce consumer products.
Dr. Lara Boyd – Restoring the Brain After Stroke
In this talk, Dr. Boyd will discuss how to help the stroke-damaged brain recover to restore function after stroke.
Dr. Mina Hoorfar – Microfluidic Sensors for Environmental, Health and Security Applications
Dr. Hoorfar has developed a highly sensitive and selective technology for detecting traces of contaminants in the environment. Her research has led to a wide range of applications in health and security.
Speaker Biographies
Dr. Curtis Berlinguette – Canada Research Chair in Energy Conversion, UBC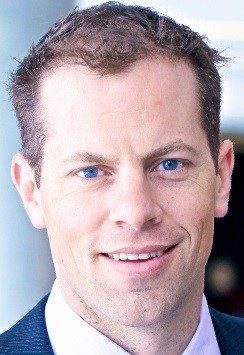 Dr. Curtis P. Berlinguette is a Canada Research Chair in Energy Conversion, CIFAR Fellow and Associate Professor of Chemistry and Chemical & Biological Engineering at the University of British Columbia. Dr. Berlinguette completed his PhD in Inorganic Chemistry at Texas A&M University and postdoctoral studies at Harvard University. He started his independent career at the University of Calgary in 2006 before moving his program to the University of British Columbia in 2013. He leads a research program dedicated to solar energy conversion, which includes the design of novel nanoscale materials for advanced solar cells and developing economically viable ways of storing solar electricity as high density fuels. Dr. Berlinguette's program has been recognized with several awards, including an Alfred P. Sloan Research Fellowship and an NSERC E.W.R. Steacie Memorial Fellowship.
Dr. Lara Boyd – Canada Research Chair in Neurobiology of Motor Learning, UBC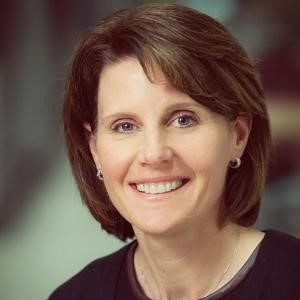 Dr. Lara Boyd directs the Brain Behaviour Lab at the University of British Columbia. She is Canada Research Chair in Neurobiology of Motor Learning, Professor in the Department of Physical Therapy, Canadian Institute of Health Research Delegate and Health Research Advisor to the VP Research at UBC. Her work is centred on answering the question of what limits, and what facilitates neuroplasticity, particularly after stroke. Dr. Boyd also serves as the Health Research Advisor to the Vice President for Research at UBC and the University's delegate to the Canadian Institutes for Health Research.
Dr. Mina Hoorfar – Professor and Director, School of Engineering, UBC's Okanagan campus
Dr. Hoorfar is a Professor in the School of Engineering at the University of British Columbia Okanagan and the head of the Advanced Thermo-Fluidic Laboratory (AFTL) with diverse research programs providing ample opportunities for the students to work in multidisciplinary areas that straddle concepts of fluid mechanics, physical chemistry (liquid-surface interactions), biochemistry (cell deformation and separation), electrochemistry (fuel cells), advanced imaging (microCT), computational modelling, and fabrication of microstructures. Since its establishment, ATFL has been involved in the implementation of its vast expertise into different applications ranging from renewable energy to sensors and biosensors for human health and environmental monitoring. Dr. Hoorfar's research in renewable energy initiated from her expertise obtained during her post-doctoral fellowship at Case Western Reserve University. They recently applied their expertise to the development of a novel microbial fuel cell for both treatment and energy production from wastewater in remote areas. After joining UBC, Dr. Hoorfar, in collaboration with other faculty members, established a microfluidics group with interests in the development of portable devices for biomedical applications ranging from DNA purification from saliva, acetone detection from the exhale breath of a diabetes patient, circulating tumour cells detection from the blood of a metastatic patient, and cell patterning on the digital microfluidic platforms for tissue engineering. Another aspect of Dr. Hoorfar's research endeavours involves the design and fabrication of biosensors and nano-biosensors to achieve low detection limits required for environmental and agricultural applications. She has filed a patent in this area for the detection of pathogens in drinking water. In 2016, Dr. Hoorfar accepted the position of Director of the School of Engineering.