In a world of growing uncertainty, UBC alumni are using their education to make a positive impact on your community. Whether it's using technology to help people with cognitive disabilities lead fuller lives, redefining shopping to eliminate waste, or connecting ethical brands and suppliers to retail buyers across the globe, UBC alumni are part of a community of responsible entrepreneurs who are using their businesses to change the world for the better.
Join three accomplished UBC alumni for a panel discussion where they'll share how they are changing the world through entrepreneurship.
Event presented in partnership with UBC's Sauder School of Business
Tuesday, June 18, 2019
6:30-9:00pm
Norton Rose Fulbright, Royal Bank Plaza, South Tower
Suite 3800, 200 Bay Street
Toronto, ON – map
Cost: $15 (includes a drink and light appetizers)
Guests welcome, but pre-registration is required.
Questions? Please contact alumni@sauder.ubc.ca
Host
Robert Helsley – Dean, UBC Sauder School of Business; Grosvenor Professor of Cities, Business Economics and Public Policy
Moderator
Sheena Williams, BCom'08 – Strategy Consultant
Speakers
Andrea Palmer, BASc'15 – Founder and CEO, Awake Labs
Dayna Stein, BSc'15 – Founder, bare market
Fran Aguila, BCom'14, MDS'17 – Co-founder, Kanekta
Speaker Biographies
Robert Helsley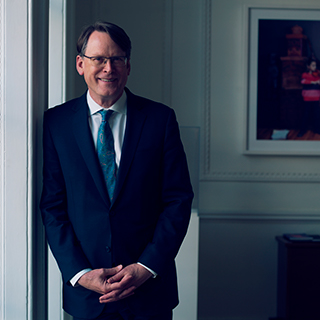 Robert Helsley joined the UBC Sauder School of Business as Dean on July 1, 2012. A key figure in leading UBC Sauder to its current level of prominence, Helsley managed initiatives to significantly renew and expand the school's academic staff and played a central role in the revitalization of the school's teaching facilities on the UBC campus.
He completed an MA and PhD in Economics at Princeton University, and a BS in Economics and Mathematics at the University of Oregon. He has published widely in the areas of urban and public economics, real estate, and public policy.
Sheena Williams, BCom'08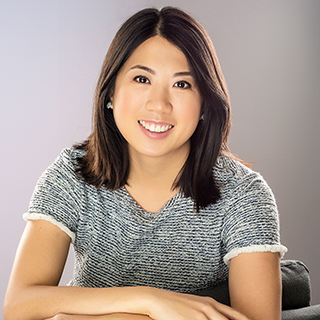 Sheena developed her 10 year professional career at Procter & Gamble across B2B sales and corporate strategy. Her heart has led her back into Canadian entrepreneurship having grown up in a family renovation business. She now works as an independent Change Management Consultant, where everyday she helps businesses drive change through the empowerment of people. Having led and facilitated discussions within business teams ranging from 5 to 150 people, Sheena is adept at guiding concerted dialogues.
Andrea Palmer, BASc'15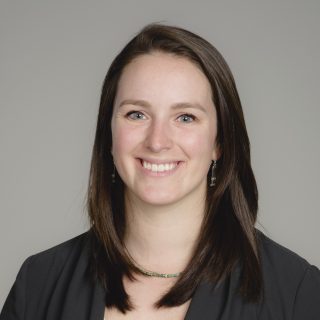 Andrea Palmer is the Founder and CEO of Awake Labs, a digital health company working to empower people with intellectual and developmental disabilities to live healthier and more independently. Awake Labs works in the areas of care coordination, mental health, and human-centred care. Andrea is passionate about addressing the gaps in mental health care for vulnerable and underserved populations.
Andrea has a background in engineering and business from UBC, where she was an active member of entrepreneurship@UBC and the MedTech Development Hub. In 2015, she completed the Global Solutions Program at Singularity University where she focused on leveraging AI to democratize healthcare globally.
She is a proud alumna of NEXT Canada's Next36 program, where Awake Labs was named the Outstanding Venture of the year and Andrea received the Satchu Prize (2015). Andrea also completed the Creative Destruction Lab's AI stream in 2018. Andrea has received Startup Canada's Young Entrepreneur Award for BC & The North and represented Canada in Israel through the Start Tel Aviv competition.
Andrea is on the Board of Life Sciences Ontario and she serves as a member of the Canadian Federal Economic Strategy Table for Health and Biosciences.
Dayna Stein, BSc'15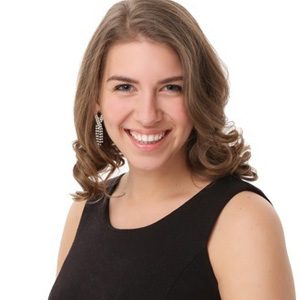 Dayna Stein is the founder of bare market – Toronto's one-stop shop for package-free goods. Dayna has a Bachelor of Science in sustainable food systems and food security from UBC and a Masters of Science in Strategic Leadership towards Sustainability.
Prior to starting bare market, Dayna was a consultant working with clients across sectors on sustainable food systems and social enterprise development. Now she spends her days making refillable body, home care (and eventually bulk food) options, as well as "reduced waste" lifestyle items, more physically and financially accessible to the everyday consumer in Toronto.
For her work, Dayna was the proud recipient of Notable Life 2018 Eco-Warrior of the Year award.
Fran Aguila, BCom'14, MDS'17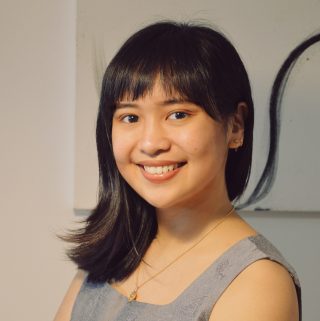 Fran is one of three Co-founders at Kanekta, a SaaS-enabled marketplace connecting eco-ethical brands and suppliers to retail buyers across the globe. She cares deeply about social issues and sustainability, and through Kanekta, pushes for change in the supply chain and wholesale buying industry. Previously, she founded the first UBC Social Enterprise Conference as well as a health startup to address malnutrition in the Philippines.
Fran completed her Master's degree in Data Science at UBC and works in the AI space in Toronto. As a technologist, she advocates for fairness and democracy in algorithmic systems and does applied research in the field.