Innovation rarely comes as a single spark of inspiration. More often, it results from ideas coming together and efforts aligning in exciting new directions. For this to happen, there needs to be an innovation ecosystem that supports collaboration. When industry, government, and universities work together, it is possible to harness the research and talent that exists in society and take advantage of efficiencies to make progress. Hear from UBC President and Vice-Chancellor, Professor Santa J. Ono as well as local and UBC experts in Calgary as they discuss the unique challenges and opportunities Canada faces in nurturing its innovation ecosystem and learn about some initiatives that are putting Canada on track to become an innovation powerhouse.
This event took place on October 5, 2017 at the Fairmont Palliser in Calgary, AB.
Podcast
Photos
Panelists
Paul Cubbon – Instructor, Marketing and Behavioural Science Division & Leader, Entrepreneurship and Innovation Group, UBC Sauder School of Business; Leader, Creative Destruction Lab West (CDL-West)
Kelly Doody, BA'04 – Co-founder, The Social School, Press + Post
Walter Mérida – Interim Associate Dean, Research and Industrial Partnerships; Director, Clean Energy Research Centre; Professor, Mechanical Engineering, UBC Faculty of Applied Science
Panelist Biographies
Paul Cubbon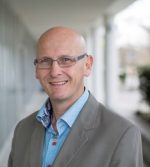 Paul Cubbon is the Leader of the Innovation & Entrepreneurship Group at the Sauder School of Business at UBC. He has an industry background that includes ten years at Unilever, including a pioneering role in the development of a global innovation system. Since 2000, Paul has committed himself to designing innovative and applied learning experiences in marketing communication, digital marketing and technology entrepreneurship. In recent years, Paul is helping expand these venture start-up programs across campus, and beyond credit courses to support science researchers in finding product-market fit and venture creation. Paul is the Leader and Academic Director of Creative Destruction Lab West. Paul was awarded the 2011 "Talking Stick" for Pedagogical Innovation and Sustained Teaching Excellence, the 2013 Graduate Teaching Award and the 2016 Killam Undergraduate Teaching Award. He is proud to be helping build scalable, disruptive technology ventures for the Canadian economy.
Kelly Doody, BA'04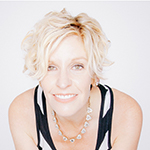 Kelly is a journalist-turned-diehard digital marketer. In addition to landing her dream team and giving life to The Social School and its flagship annual event The Post Forum, she is the co-founder of Press + Post – one of Canada's foremost modern marketing agencies. A proud graduate of UBC's Faculty of Arts and 5-year member of the UBC Thunderbird's world-renowned swim team, nothing makes Kelly happier than moving individuals and organizations big and small towards becoming the brilliant masters of their online domain, and connecting the top digital trends and tools with the entrepreneurs, innovators and lifelong learners who need them most.
Walter Mérida
Walter Mérida, PPhys, PEng, is a mechanical engineering professor, the director of the Clean Energy Research Centre (CERC) and the interim associate dean of Research and Industrial Partnerships. He has worked on clean energy solutions for more than twenty years. Walter currently leads the Transportation Futures Group at the Pacific Institute for Climate Solutions, who has developed industry-led consortia on clean energy technologies. He also serves on the Board of Directors for the Canadian Urban Transit Research and Innovation Consortium, the Canadian Hydrogen and Fuel Cell Association, and the Institute for Breakthrough Energy Technologies. In 2016, he was recognized as one of Canada's Clean50, and in 2017, he received a Wall Scholar Research Award from the Peter Wall Institute for Advanced Studies.