Building a strong professional network is essential to successfully establishing yourself in your early career. In today's virtual world it can be challenging to make new connections and intimidating to reach out to those further ahead in their career journeys.
Your Next Step: Connecting with Confidence focuses on helping you proactively build your network by connecting with established UBC alumni. Learn networking tips to help build your confidence before meeting UBC alumni from across a wide range of fields.
In virtual group discussions you will be able to ask questions and hear perspectives from a diverse group on topics such as:
Building your network
Navigating change
Job searching
Establishing yourself in your early career
Tuesday, June 22, 2021
5:00-6:30 pm PDT
Questions? Please contact Lauren Priest at lauren.priest@ubc.ca.
About the Speaker
Anna Belyaeva, MM'14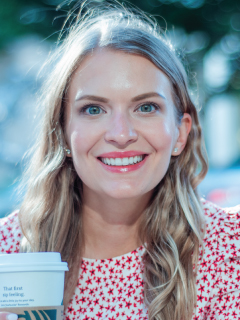 Anna Belyaeva, MM'14, is the founder of The Career Diet, an online school that turns ambitious professionals stuck in underemployment into star candidates. She started The Career Diet when she noticed a disconnect between what employers want and what candidates offer. Every day she sees strong individuals stuck in roles where they're not challenged, underutilized, underpaid, and struggling to get the jobs they really want. She's determined to break that cycle through teaching her students how to brand themselves and proactively get in front of their target employers. Her clients have gone from getting zero interviews to landing jobs at companies like LinkedIn, Google, and PwC.
Anna knows firsthand how to job hunt in a new country, new city and new industry. Prior to starting The Career Diet, Anna has lived in five countries and repeatedly had to build professional and personal networks from scratch. She also successfully switched careers twice, moving from Big 4 recruitment to consumer goods sales to IT sales. She is now on a mission to teach others how to do that successfully too.
Looking to build more connections with alumni?
Join the UBC Hub to connect with a UBC alumni mentor from anywhere in the world. Gain insight on global job markets and industries, receive feedback on your job search materials and online profile, or conduct informational interviews. Learn more.
Presented as part of Your Next Step
Navigating the changing economy, being ready for emerging opportunities, and connecting with alumni UBC's worldwide network of alumni is more important than ever. Your Next Step brings together valuable career resources from across UBC to help graduating students and alumni make the most of their talents, interests, and education in a changing world of work. Learn more.