Imagine a future where world leaders have grown up with a deep understanding of the natural environment that sustains us, knowledge that informs responsible decisions that advance our planetary health.
UBC believes in this vision and has committed to taking climate action. In December 2019, the UBC Board of Governors responded to community advocates and joined organizations around the world by unanimously endorsing a Declaration on the Climate Emergency. Our undergraduate students of all disciplines can now pursue a pathway in sustainability with a curriculum envisioning simultaneous improvements in human and environmental wellbeing.
Through teaching and learning, research, engagement and operations, we will shift the imbalance between humanity and nature into a relationship of mutual prosperity.
"At this pivotal moment, the decisions and actions we take today will reverberate beyond our own borders and lifetimes."
-Professor Santa J. Ono, President and Vice-Chancellor, UBC
Join UBC Faculty of Education experts for a discussion about the importance of preparing teachers and students of all ages to impart environmental empathy to the world.
Moderator
George Radner, BA'20 – Executive Director, Be The Change Earth Alliance
Speakers
Vanessa Andreotti, PhD – Professor and Canada Research Chair in Race, Inequalities and Global Change, UBC Faculty of Education
Sandra Scott, BA'80, Cert (Teacher)'83, MA'97 PhD'07 – Associate Professor of Teaching, Science & Environmental Education Area Coordinator, Department of Curriculum & Pedagogy, UBC Faculty of Education
Tuesday, October 20, 2020
11:00am-12:00pm PDT
Open to everyone. Registration is required.
Questions? Please contact alumni.events@ubc.ca.
Speaker Biographies
George Radner, BA'20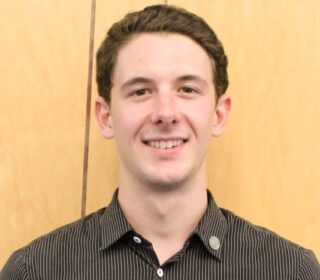 George Radner is the Executive Director at Be The Change Earth Alliance, a Vancouver-based charity that delivers environmental and social justice education in BC high schools. He also co-leads a climate action workshop program at the UBC Climate Hub. George is 24 and has been passionate about climate justice from a young age. He believes deeply in the power of young people to ignite the shift required to address global issues such as the climate crises and create a more just, sustainable and connected world.
Vanessa Andreotti, PhD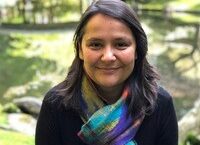 Vanessa de Oliveira Andreotti holds a Canada Research Chair in Race, Inequalities and Global Change, at the Department of Educational Studies. She has extensive experience working across sectors internationally in areas of education related to global justice, sustainability, community engagement, Indigenous knowledge systems and social and ecological responsibility. Her research focuses on analyses of historical and systemic patterns of reproduction of knowledge and inequalities and how these mobilize global imaginaries that limit or enable different possibilities for (co)existence and global change. She is currently directing research projects and teaching initiatives in collaboration with Indigenous communities in Canada and Latin America related to the possibilities of decolonial futures.
Sandra Scott, BA'80, Cert (Teacher)'83, MA'97 PhD'07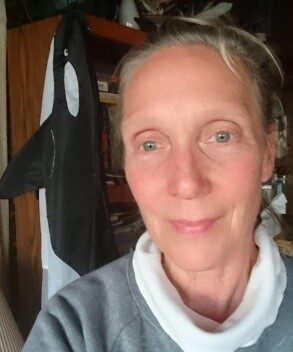 Before joining UBC Sandra was a classroom teacher, marine educator, and park naturalist. Her work focuses on elementary science, environmental education and Land Education, and Place as Eco-Pedagogy. Sandra is a naturalist, scientist, and educator of, for, and in the environment and an advocate for experiences that nurture our sense of wonder for the human and more than human worlds. The storied lives of our Southern Resident Orca community guide her teaching, research, and life!