We've all been told that the earlier you start focusing on your finances, the better off you'll be throughout your life. Despite knowing this, many of us still have not set financial goals or built a plan to help us get there. Maybe you have a fluctuating income, are establishing your early career, or just want some guidance to help you navigate the overwhelming amount of information to consider.
Start here with perspectives from a diverse group of financial experts, as they share their knowledge and explore strategies to build a strong financial foundation in today's climate. Learn to understand your relationship with money and change your mindset about finances, and consider the steps to building a financial plan that will move you towards your goals.
Moderator
Mark Ting – Financial Columnist, CBC Radio's 'On the Coast'; Partner, Foundation Wealth Partners
Panelists & Topics
Alisha Mawji, BCom'10 – Co-founder, altruWisdom
Presentation Topic: Money and Psychology: How the life you've lived to date has created your money personality, and how that money story dictates your money behaviours, patterns and choices
Nelson Soh, BCom'12 – Author, Entrepreneur, CFO
Presentation Topic: Finding your way to financial independence
Yan-Min Xu, BA'10 – Financial Planner, Manulife Securities Investment Services Inc. Life Insurance Advisor, Exceptional Wealth Management Canada
Presentation Topic: Budgeting and planning processes to meet short and long-term financial goals
Tuesday, October 19, 2021
12:00-1:00pm PDT
Registration is required. Information shared in this webinar is specific to those living in Canada.
Questions? Please contact alumni.events@ubc.ca.
Speaker Biographies
Mark Ting, CFP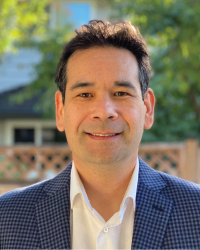 Mark Ting CFP, BA, FEA is a partner and portfolio manager with Foundation Wealth Partners, personal finance instructor at Simon Fraser University, the Guide to Personal Finance on CBC Radio's On the Coast with Gloria Macarenko and a regular op-ed contributor for CBC.ca. Every week he gives his insight into topics such as mortgages, real estate, personal finance and investment strategies.
Mark is a life-long entrepreneur who understands how difficult it is to acquire, grow, and preserve wealth. He believes that a strong financial acumen prepares families and businesses to successfully adapt to a changing world. He was the season 2 host of alumni UBC's podcast My Financial Life, a guest speaker for various community groups, and volunteers in local schools with JA British Columbia, an organization whose goal is to improve the financial literacy and decision-making skills of B.C. students.
Alisha Mawji, BCom'10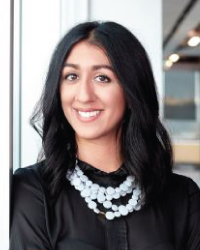 Alisha is the co-founder of altruWisdom, an online platform helping Canadians build financial resilience. With over a decade of experience working with clients on their money, Alisha is passionate about ensuring that everyone can access the kind of advice and support that is typically only available to high net-worth Canadians. Alisha graduated from UBC in 2010 with a BCom in Finance.
About altruWisdom: altruWisdom is an online platform that helps young, thriving Canadians wrap their minds around their money lives. Each member gets a customized action plan and access to helpful coaches to guide them along. If you feel like you need a personal, tech-enabled CFO, then altruWisdom is for you. Book a free discovery call here, or get a 1 month free subscription here.
Nelson Soh, BCom'12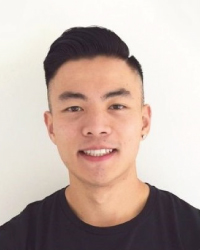 Nelson Soh is a 2x best-selling author, an entrepreneur, and a CFO. He is a Chartered Accountant (now referred to as Chartered Professional Accountant) and a University of British Columbia alum who has worked with a wide variety of companies, including KPMG, Cathay Pacific Airways, Pearson Education, and CPA Canada/BC. In 2020, he co-founded FSQ Consulting – a consulting company that helps organizations break the status quo and elevate their business to the next level.
He has spoken at 5 national conferences to date and is a financial literacy expert who is passionate about providing the current and next generation with the right tools, knowledge, and resources to succeed in life. His two published works, Life Literacy, and the 100 Day Money Mindset Journal are both best sellers and perfect for young ambitious professionals.
Nelson is active on LinkedIn and can be reached there.
Yan-Min Xu, CFP, BA'10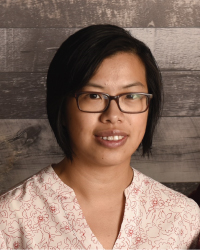 Yan-Min is a graduate of the International Relations program at the University of British Columbia (UBC). Yan-Min's fluency in English and Cantonese helped her secure a rare work experience with Time Warner's Asia-Pacific headquarters in Hong Kong. She returned to Victoria to be closer to her family.
As a Financial Planner, Yan-Min assists her clients through a step-by-step financial plan to achieve their short- and long-term goals. She guides them through monthly budgeting sessions to help them save for things that are important to them, like annual vacations, and to help them compare different career opportunities and their respective compensation packages (i.e. understanding salary/commission/bonus, group benefits, pension/group RRSP savings, etc.). She proudly helps her clients build a solid financial foundation. This foundation allows her to further educate her clients about investing, leading to significant long-term milestones such as buying their first home, starting a family, and achieving their retirement goals earlier.