It's no surprise that great universities can have a positive influence on industry. When you have the brightest minds conducting leading edge research, the benefits are clear. In the Bay Area, a cluster of high profile academic institutions have contributed to the growth of a robust, world-leading innovation ecosystem. But how do these relationships work and in what ways can they bridge the gaps from academia to industry to encourage continued growth and positive changes in the industry? Has Silicon Valley moved past its prime? What are the threats facing its longevity? Can academic influences improve the tech sector's gender imbalance?  Could these linkages support the expansion of the tech sector into the Cascadia Corridor? Join our panel for an important conversation about the strong influence of academia on innovation ecosystems, and their subsequent evolution.
Presented in partnership with UBC Faculty of Applied Science and UBC Sauder School of Business.
Recorded June 27, 2017, in Palo Alto, CA.
Podcast
Moderator
Savannah Peterson – Founder and Chief Unicorn, Savvy Millennial
Panelists
Dr. Ossama Hassanein, MASc'74, MBA'76 – Entrepreneur, Mentor, and Venture Capitalist; General Partner, Newbury Ventures
Ray Kruck, MBA'92 – Founder, Nexgate and Pointgrey Partners; Associate, Creative Destruction Lab West
Dr. Marc-David Seidel – Director of the W. Maurice Young Centre for Entrepreneurship and Venture Capital Research; The RBC Financial Group Professor of Entrepreneurship; Associate Professor of Organizational Behaviour and Human Resources (OBHR) at UBC Sauder School of Business
Jennifer Vancini, MBA'93 – Managing Partner, Pointgrey Partners; Partner, The Angels Forum
Panelist Biographies
Savannah Peterson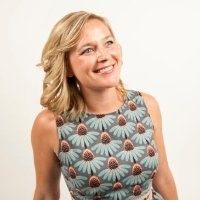 Savannah Peterson is the Founder and Chief Unicorn of Savvy Millennial where she helps the people, products and brands she loves grow. Savannah was named to the 2016 Forbes 30 Under 30 list in Consumer Technology, and is a respected voice in innovation and community engagement.
Savannah works with authors, startups and companies, developing go-to-market strategies and building communities. She thrives on product development and launch journey and is a super-connector of people, resources and audiences. Prior to Savvy Millennial, Savannah was the Director of Innovation Strategy at Massive Labs & Speck Design where she helped create new consumer electronics. In her New York City life, Savannah was the Director of Global Community at Shapeways, the world's largest 3D Printing community, where she empowered and enabled over 25,000 3D Printing businesses.
A true hardware nerd, Savannah has helped friends, clients, and fellow creatives raise over $4.5M through crowdfunding. Before diving head first into design, Savannah worked at Fox Sports Northwest, the Center for Communication and Civic Engagement at the University of Washington, and founded her own Social Media Marketing Agency, Savvy Marketing Seattle. She travels the world as a public speaker, most recently featured at the Air New Zealand Inspiring Voices series, Kiwi Landing Pad Sales and Marketing Jam, South by Southwest, the Silicon Beached Festival, the Ford Research and Innovation Lab, Gasparilla Interactive, Social Fresh and more. An avid mentor for women and men in tech, she mentors and teaches at Stanford, NYU, and PACE University.
She has been featured in/on Forbes, the BBC, NBC, The Wall Street Journal, Gizmodo, CNET, The Verge, and others. When not geeking out, she's tasting wine and romping through the wild blue yonder with her rescue mutt, Martini. Savannah thrives on empowering innovative minds. This takes shape in many forms; keynote speaking, panel moderating, teaching, mentoring, livestreaming, vlogging, podcasting, hosting and any other excuse to have fun in front of a creative audience.
Dr. Ossama Hassanein, MASC'74, MBA'76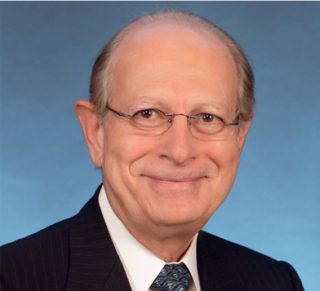 Dr. Ossama Hassanein is an entrepreneur, mentor, and venture capitalist. Over the last 30 years, he has managed over $1 billion of international technology funds in diverse leadership roles including EVP of Berkeley International in San Francisco, Chairman of Technocom Ventures in Paris, President of Newbridge Networks Holding in Canada, Senior Managing Director of Newbury Ventures, and Chairman of the Rising Tide Fund in Silicon Valley. In the eighties, he led the mezzanine financing of 80+ Silicon Valley based IT companies that became spectacular successes including: Adaptec; Cirrus Logic; Atmel; PMC-Sierra; LSI Logic; Linear Technologies; and Oracle. Combined market value today exceeds $170 billion.
In the last 23 years, he was chairman or co-founder of seven leading-edge high technology startups in the US, UK, France and Switzerland including ACC in Santa Barbara (routers, acquired by Ericsson), Algety in Lannion (soliton transmission, acquired by Corvis), HighDeal in Caen (rating engines, acquired by SAP), Highwave in Bretagne (fiber optic amplifiers, listed on Euronext), NetCentrex in Paris (VoIP, acquired by Comverse), nCipher in Cambridge (encryption, listed on LSE), and Zong in Menlo Park (acquired by eBay). Combined market value at exits: $2.5 billion. Currently, he is director of Bank of the West in San Francisco.
He has served on the Board of Advisors of Harvard University Center for Middle Eastern Studies and of UCSF Department of Ophthalmology, School of Medicine in San Francisco. He also served on the Board of Directors of Relief International, a non-profit, focusing his efforts on social entrepreneurship and women development in the Middle East. He is currently chairman of the board of the Egyptian American Society and of TechWadi, the largest network of Arab American high technology executives in Silicon Valley. He is a charter member of the C-100, a Silicon-Valley based association dedicated to mentoring and angel financing Canadian entrepreneurs. He is vice-chairman of the Board of PSD, an NGO focused on providing one Netbook per child for up to 130,000 Palestinian children in need of education.
Dr. Hassanein is the Willard Brown Distinguished Visiting Professor at AUC (American University in Cairo) School of Business, where he is also member of the Board of Advisors. He lectured on Management Science and Engineering at Stanford University and the University of San Diego, and on international business at UC Berkeley and Santa Clara University.
Ray Kruck, MBA'92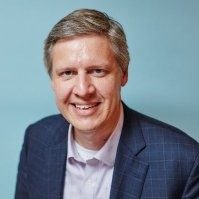 Ray is an entrepreneur and leader that has spent over 20 years driving new ventures in Canada and the US in the automotive, technology, and enterprise markets. Ray co-founded Nexgate in 2011 with a breakthrough platform to help brands discover, monitor, and secure their social media accounts. Nexgate was acquired by Proofpoint (NASDAQ: PFPT) as their largest acquisition in 2014. Prior to Nexgate, Ray held executive and leadership positions in corporate development, strategy, and sales at BMW AG, Northwest Auto Group, Check Point Software, Websense, Proofpoint, and Voltage Security (acquired by HP). Since Nexgate, Ray co-founded Pointgrey Partners, an early stage venture investment firm focused on deep technology plays that drive competitive disruption in enterprise and life science markets. Ray is passionate about helping high growth companies build strategic partnerships and high velocity sales channels. Ray currently holds executive advisory roles at several start-ups in Vancouver, Toronto, and the Bay Area. Ray is a University of Toronto B.Comm graduate and holds an MBA from University of British Columbia.
Dr. Marc-David Seidel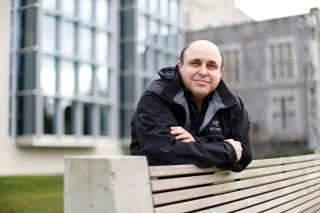 Dr. Marc-David L. Seidel is director of the W. Maurice Young Centre for Entrepreneurship and Venture Capital Research, the RBC Financial Group Professor of Entrepreneurship, and Associate Professor of Organizational Behaviour and Human Resources (OBHR) at UBC Sauder School of Business. He is an Associate Editor of Administrative Science Quarterly, Division Chair-Elect of the Academy of Management Organization and Management Theory Division, and former Division Chair of the Organizational Theory Division of the Administrative Sciences Association of Canada.
His current research interests include innovation, entrepreneurship, social networks, and life course models. He received his B.A. in Economics with a concentration in Law & Society at Cornell University; his M.B.A. at the Johnson Graduate School of Management, Cornell University; and his M.S. and Ph.D. in Organizational Behavior and Industrial Relations at the Haas School of Business, University of California at Berkeley.
Jennifer Vancini, MBA'93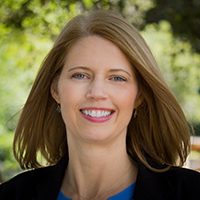 Jen brings over 20 years of experience in the technology industry to her management of Pointgrey Partners. She has worked with startups, mid-sized companies, and global multi-nationals developing an extensive background in business and corporate development. Jen's areas of expertise span product management, marketing, consulting, and operations fostered in companies such as Price Waterhouse, Certicom (acquired by RIM), Symbian (acquired by Nokia), the open source Symbian Foundation, and Vasco Data Security. Prior to focusing on Pointgrey, Jen sourced, negotiated, and executed strategic and global deals for Telefonica's European and Latin American businesses.
Jen's entrepreneurial streak is evident in her track record of creating strategic partnerships from scratch, new business units and JV's. Her first startup experience was to launch a fee-based neighborhood social club when she was five.