Grades, self-reporting, personal statements, short-answer questions, extra-curricular activities, and applicant interviews. A great deal of information can go into admission decisions. This raises a question: how do Canadian universities use all this information to determine who gets in? UBC's director of undergraduate admissions, Andrew Arida provides an overview of the rationale and process Canadian universities often use to make admission decisions. He also dispels the myths and rumours that often surround it.
This sold-out presentation took place February 22, 2018, at UBC Robson Square in downtown Vancouver, BC.
Podcast
Want to follow along on the presentation slides while listening? Email alumni.events@ubc.ca and we'll send them to you.
Speaker Biography
Andrew Arida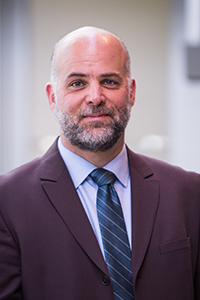 Andrew is currently the Associate Registrar and Director of Student Recruitment & Undergraduate Admissions at the University of British Columbia. Andrew joined UBC in 1996 and has worked in prospective student recruitment, undergraduate admissions and enrolment management. He holds a BA in Psychology from the University of Calgary and an MA in Higher Education from UBC. His research focused on the effects of different admission criteria, including broad-based admissions and using the personal characteristics of applicants, on shaping a first-year class. Andrew sits on the International Baccalaureate College and University Recognition Committee and has shared UBC's research on the IB Diploma with audiences in North America, Asia and Europe. Andrew is also the past President of ARUCC, the Association of Registrars of the Universities & Colleges of Canada.