Life, learning, and leadership, or, how we get them all wrong!
President and CEO of ATB Financial, Dave Mowat, BCom'78 is known for his inspiring leadership and open communication style. This accessible and community-minded leader can often be seen engaging with Albertans, whether he is leading citizens' groups, conversing with customers on Twitter, or heading up Alberta's oil and gas royalty review. Join him for an entertaining and enlightening evening where he will share stories from his personal journey since graduating from UBC as well as some of the lessons he has learned about life, learning and leadership.
The Great Trekker Series provides UBC alumni with exclusive opportunities to meet and hear from prominent alumni, and build connections with their local alumni community.
Wednesday, April 5, 2017
6:30-9:00 pm
The program begins at 6:30 pm with a networking reception to follow.
Studio Bell National Music Centre, Performance Hall (East Block)
850 4 Street SE
Calgary, AB – map
Cost: $15 per person
Light refreshments will be served.
Guests welcome but advance registration is required.
Questions? Please contact Victoria Poon at 1-855-427-5767 or victoria.poon@ubc.ca.
Speaker Biography
Dave Mowat, BCom'78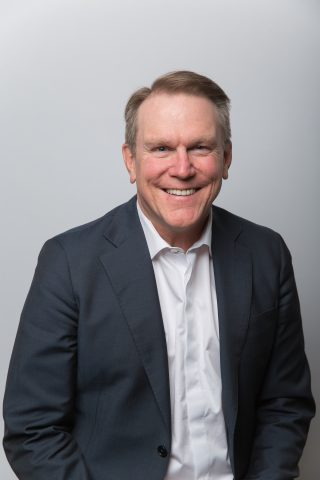 For 10 years, Dave Mowat has been the President & CEO of ATB Financial, an Alberta-based, full-service financial institution with assets of more than $46 billion. ATB offers banking services in retail, corporate, investment, and business & agriculture sectors, and via online and mobile applications, including a private banking offer. Before ATB, Dave was CEO at Vancity and has a commerce degree from the University of British Columbia. Dave sits on numerous boards, including Telus, Blue Cross, the National Music Centre, and the Citadel Theatre. In 2015, he was appointed chair of the province of Alberta's oil and gas royalty review advisory panel. Dave has not written a book on leadership, and would be happy to tell you why.