How do you envision living out the rest of your life? While aging is inevitable for us all, there are steps we can take to help our loved ones, and ourselves, lead longer, healthier, and more independent lives. Join UBC Faculty of Medicine Executive Associate Dean Roger Wong and UBC alumni and friends in Victoria, for an important conversation about healthy aging. Learn about new technologies that can make homes safer, as well as simple solutions for improving socialization and combating loneliness in seniors. The conversation will be moderated by journalist, Pamela McCall.
Note: This program was originally scheduled for February 2019, but was rescheduled due to weather.
Presented in partnership with UBC Faculty of Education.

This event took place November 12, 2019, at the Fairmont Empress in Victoria, BC.
Photos
Speaker Biographies
Pamela McCall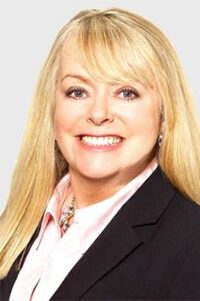 Pamela's career as a journalist spans thirty years and three continents. She has been a BBC World Service anchor, CBS News Radio Correspondent and NBC Radio reporter covering three Olympic games. Her eyewitness accounts of the collapse of the World Trade Centre on 9-11 garnered her a Gracie Allen Award from American Women in Radio and Television and an Edward R. Murrow Award. Pamela also spent five years in Hong Kong working at various news organizations including CNBC. She hosted a daily talk show for five years at CFAX in Victoria and won multiple awards while also doing newscasts. She currently works on a casual basis for CBC radio and teaches skiing.
Roger Wong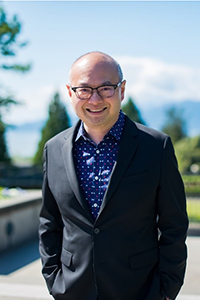 Dr. Roger Wong is Executive Associate Dean of Education, within UBC's Faculty of Medicine as well as Clinical Professor in the Division of Geriatric Medicine, Department of Medicine at UBC. Dr. Wong is also Consultant Physician of the Geriatric Consultation Program, Vancouver General Hospital.  He has served as the 13th President of the Canadian Geriatrics Society.
Dr. Wong is a world-renowned advocate and educator for advancing senior care and well-being. He works tirelessly to advance academic and clinical health sciences related to geriatrics, and his work has significant impact on the care for older people in Canada and beyond. He founded the state-of-the-art Acute Care for Elders Units (ACE) in Vancouver, which has been implemented nationally and internationally. His clinical research focuses on hospital medicine in vulnerable older adults, including quality improvement in acute care geriatrics. Dr. Wong has published and lectured extensively on geriatric medicine and medical education and has received numerous awards of appreciation from the Alzheimer Society of British Columbia to recognize his advocacy work in the community.