Did you know that Hong Kong boasts some of the best comedic talents in the Chinese-speaking world and has been a centre of Chinese comic culture since the 19th century? Join Christopher Rea, Associate Professor of Modern Chinese Literature in the UBC Department of Asian Studies and Associate Member of the UBC Hong Kong Studies Initiative, for an exploration of the important ways that humour has influenced the unique cultural traditions of Hong Kong. Moderated by Barbara Miles, UBC's Vice-President, Development and Alumni Engagement.
Thursday, June 22, 2017
7:00-9:00 pm
Program begins at 7:00 pm with a networking reception to follow.
The Park Lane Hong Kong, a Pullman Hotel
Churchill Room (26/F)
310 Gloucester Road, Causeway Bay, Hong Kong – map
Guests are welcome but must be registered as space is limited. Please RSVP by Thursday, June 15, 2017.
Cost: $100HKD ($17.50 CAD) per guest.
Questions? Please contact Stephanie Lam at stephanie.lam@apro.ubc.ca.
Speaker Biography
Christopher Rea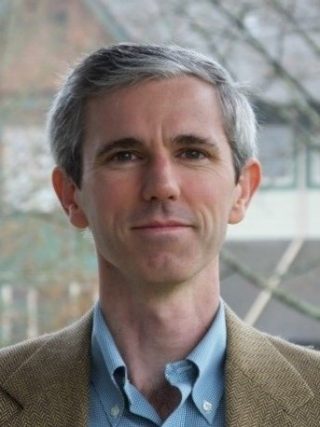 Christopher Rea is a literary and cultural historian with a focus on the modern Chinese-speaking world. He received his A.B. in Chinese from Dartmouth College and M.A., M.Phil., and Ph.D. in East Asian Languages and Cultures from Columbia University. He has held fellowships at Harvard University, the Academia Sinica, and the Australian National University and is currently associate professor of modern Chinese literature at UBC, where he formerly served as Director of the Centre for Chinese Research.
Professor Rea's book The Age of Irreverence: A New History of Laughter in China (California, 2015) won the 2017 Joseph Levenson Book Prize (Post-1900 China) of the Association of Asian Studies. His four other books include: The Book of Swindles: Selections from a Late Ming Collection (co-translated with Bruce Rusk) (Columbia, 2017); China's Literary Cosmopolitans: Qian Zhongshu, Yang Jiang, and the World of Letters (editor) (Brill, 2015); The Business of Culture: Cultural Entrepreneurs in China and Southeast Asia, 1900-65 (co-editor with Nicolai Volland) (UBC Press and HKUP, 2015); and Humans, Beasts, and Ghosts: Stories and Essays by Qian Zhongshu (Columbia, 2011). His publications also include edited special issues of the journals Modern Chinese Literature and Culture, China Heritage Quarterly, and Renditions, and numerous articles and book chapters. He is currently leading a multi-year research project on "Stories of Chinese Deception."
At UBC, Professor Rea teaches courses on modern Chinese literature, cinema, and language. His most popular courses include History of Chinese Cinema, Global Chinese Cinemas, and Modern Chinese Fiction in Translation. He has created new courses on Hong Kong literature and Hong Kong cinema and helped to secure a donation for a new teaching position in Cantonese language and culture. He is an associate member of the Hong Kong Studies Initiative (hksi.ubc.ca) convened by Professor Leo Shin.