Hosted by The Office of the Lieutenant Governor of British Columbia and UBC President & Vice-Chancellor Santa J. Ono
Canada is widely regarded as a leader in diversity and inclusion, leading the way for LGBTQ2 equality. Major strides including formal legislation have been made toward advancing equality, but more needs to be done. This begs the question – is it time to wave the flag?
2019 marks the 50th Anniversary of the decriminalization of homosexuality in Canada. Hear from the Honourable Janet Austin, Lieutenant Governor of BC, and Santa J. Ono, President & Vice Chancellor, UBC, alongside prominent LGBTQ2+ leaders and advocates, as they share their unique perspectives and vision for shaping a diverse and more inclusive society in Canada and beyond.
Supported by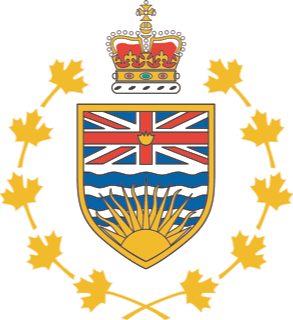 With support from UBC Community Engagement and UBC Equity & Inclusion.
Moderator
Lien Yeung, MJ'15 – Host and Producer, CBC Vancouver News
Panelists
Cicely Blain, BA'16 – CEO, Cicely Blain Consulting
Libby Davies – Member of Parliament (1997-2015), Public Speaker, Writer and Community Activist
Amin Ghaziani – Professor of Sociology and Canada Research Chair in Sexuality and Urban Studies, UBC
Ahmad Danny Ramadan – UBC Masters Student, Author, Public Speaker, LGBTQ-Refugees Activist
Lorimer Shenher – Former police officer; author, This One Looks Like A Boy
Mark Tewksbury – Olympic Champion Swimmer; Co-Founder, The Great Traits
This program took place November 13, 2019, at the Vancouver Playhouse in Vancouver, BC.
Podcast
Photos
Speaker Biographies
Lien Yeung, MJ'15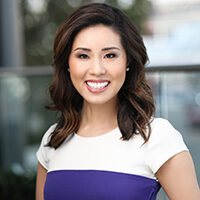 Lien Yeung is the award-winning multimedia host and producer of CBC Vancouver News Saturdays and Sundays. Her journalism career has taken her from Canada's Pacific Northwest to the Atlantic Coast. Since working for CBC Vancouver News, she has covered a wide range of important stories from the 2017 B.C wildfires (her coverage earned her an RTDNA award, and Webster award nominations), the Amtrak derailment, and the London Bridge attack. A team player with sharp news judgement, there's nothing Lien loves more than when a story comes together to serve the public interest. She feels privileged to be able to give people a platform so their stories can be heard.
She first began her career in marketing and communications. After discovering her passion for telling the stories of Metro Vancouver's diverse communities, Lien decided to transition to public service journalism. She has a Master's in Journalism from the University of British Columbia and a B.A. from Simon Fraser University in Criminology and Communications. When she isn't connecting with viewers, Lien can be found tasting her way through Vancouver's diverse culinary scene. A known technophile, you will often find her sharing her latest meal on Twitter or Instagram.
Cicely Blain, BA'16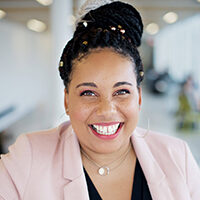 Cicely Belle Blain is a diversity and inclusion consultant, activist and writer; they are one of Vancouver's fifty most influential people of 2018, as awarded by Vancouver Magazine, a co-founder of Black Lives Matter – Vancouver, one of CBC's 150 Black Women Making Change in Canada and BC Business 30 Under 30 2019 and has served as a member of the Canadian Youth Delegation to the United Nations. Cicely Belle runs Cicely Blain Consulting – a social-justice informed diversity and inclusion consulting company with clients across North America, Europe and Asia. Their work is informed by their professional and academic background at the University of British Columbia and their lived experience as a Black, queer artist, a community builder, an intersectional feminist and a Black liberation activist. Cicely Belle's first book debuts in 2020.
Libby Davies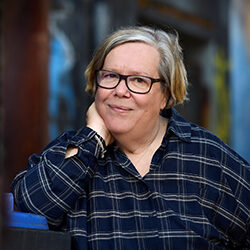 Libby Davies has been a social activist for 45 plus years and began as a community organizer in Vancouver's Downtown Eastside in 1972. She was elected to Vancouver City Council for 5 consecutive terms, (1982-1993). As the Member of Parliament for Vancouver East for six consecutive terms, (1997-2015), she became NDP House Leader, (2003-2011) and Deputy Leader (2007-2015). Libby continues to be an outspoken advocate for human rights, housing, peace, and social justice. She was awarded the Order of Canada in 2016.
Libby was appointed to the board of governors of Vancouver Community College in 2018, and serves as Vice Chair. She is also a board member and Vice Chair of the Portland Hotel Community Services Society (PHS). She is the author of "Outside In: A Political Memoir" (May 2015, published by Between The Lines, Toronto) and is a frequent public speaker on progressive transformative change and its relationship to politics. Libby is currently writing a new book.
Amin Ghaziani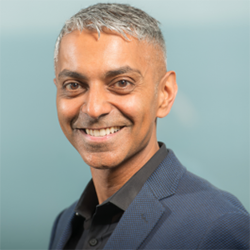 Professor Amin Ghaziani researches topics that range from measurement to mobilization, the metropolis, and modes of inequality. Despite this diversity, he consistently investigates the cultural, political, and spatial expressions of sexuality. He is author or editor of five books: Imagining Queer Methods (with NYU Press), Sex Cultures (with Polity Press), There Goes the Gayborhood? (with Princeton University Press), The Dividends of Dissent (with the University of Chicago Press), and A Decade of HAART (with Oxford University Press). His articles have appeared in the top journals of his discipline, and he has received fellowships from the Institute for Advanced Studies at UBC, the London School of Economics, and the Princeton Society of Fellows.
Professor Ghaziani's work is also notable for its public relevance and engagement. He has given hundreds of media interviews to international outlets, including The New Yorker, American Prospect, and Time magazine; Salon and Slate; BBC and CBC Radio; the Globe & Mail; Guardian; USA Today, Los Angeles Times and the New York Times. In 2019, the Georgia Straight, Canada's largest urban weekly, honoured Professor Ghaziani as a "trailblazer" for his pioneering work on the importance of queer urban spaces.
Ahmad Danny Ramadan
Since his arrival to Canada as a refugee, Ahmad Danny Ramadan published his award-winning debut novel, The Clothesline Swing. He is currently working on his next novel, The Foghorn Echoes, and a collection of short fiction, The Syrian Survival Notebook. His children book, Salma the Syrian Chef, published by Annick Press, is to be released in 2020.
He has raised over $140,000 in funds for LGBTQ-identifying refugees and supported 23 people to find refuge in Canada. He also serves as a Director-at-Large at the Board of Vancouver Pride Society, and on the board of Rainbow Railroad since February 2019.
He was named among the Top Immigrants to Canada 2017, won the Social Activist StandOut Award, and the Independent Publishers Book Award for LGBTQ fiction among others.
He is currently finishing his Masters in Fine Arts – Creative Writing at UBC and lives with his husband-in-training in Vancouver.
Lorimer Shenher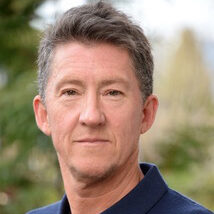 Lorimer Shenher is a Canadian writer living and working in Greater Vancouver.
This One Looks Like a Boy is Lorimer's second book, published in March 2019 by Greystone Books. It tells the story of his life as a transgender man coming to terms with his fear of transitioning to male.
That Lonely Section of Hell is Lorimer's first book, published in 2015 by Greystone Books. It tells the story of Vancouver's Missing Women from Lorimer's perspective as the lead investigator on those cases. It was named a 2015 Globe & Mail Top 100 Book, as well as a 2016 nominee for the Ontario Library Association Evergreen Award and was short listed for several other awards.
Lorimer is a dynamic and insightful public speaker and storyteller, speaking on a wide range of topics, from the toxicity of police culture and its impact on our society to the fight for human rights of marginalized people and the plight of "other" in an increasingly polarized political climate. And television. He loves to talk about television.
Recently retired from a 27-year career in policing and the recipient of a MA in Professional Communication in 2017, Lorimer ecstatically embraces a full time writing career in multiple media. He has worked as a newspaper reporter and photographer, film extra, TV technical consultant, pharmaceutical sales representative, basketball coach, advertising account executive, shoe seller, greenskeeper, and Calgary Stampede bingo caller.
Mark Tewksbury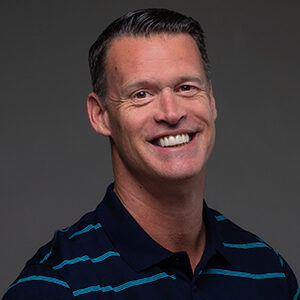 Mark Tewksbury first came to prominence as the star athlete who burst out of the water at the Barcelona Olympics; an Olympic Champion with gold, silver and bronze medals, numerous awards, and a cover appearance on TIME magazine.
In 1998, Mark made front-page news when he came out as one of the first openly gay Olympic champions in the world. Since that time, he has used his voice and ever-evolving leadership positions within the Olympic movement and beyond to make a difference for others. He was invited by the government of France to be part of history as the first Declaration to decriminalize homosexuality was introduced at the United Nations in 2008. Mark is one of the three pioneers featured at the Canadian Museum for Human Rights 2015 exhibit, recognizing the enormous impact he has had by his example. As well, he was just awarded with a Muhammad Ali Humanitarian Award for Gender Equality in Louisville, Kentucky this September.
Mark has been the Master of Ceremonies for the Dalai Lama's Canadian appearances and was the Chef de Mission for the 2012 Canadian Olympic Team competing in London. Mark is currently a director of the Canadian Olympic Committee and of Special Olympics Canada. His ongoing fight for justice, fair play and equal rights is what defines him, a unique Olympic icon whose reach goes far beyond sport.