Cultural diversity enriches a community in many ways. New business and learning opportunities emerge, organizations broaden the scope of their activities and services, and community members' perspectives become more global. However, cultural inclusivity is not easy to achieve. Often, individuals' experiences in the community, labour market, housing, and educational spaces, as well as their access to healthcare, vary depending on their cultural backgrounds. What steps do we need to take to make Kelowna more inclusive for a growing multicultural community?
This UBC Dialogues program took place March 15, 2018, in Kelowna, BC.
Moderator
Sarah Penton – Host, CBC Radio One's Radio West
Panelists
Susana Caxaj – Assistant Professor, School of Nursing, Faculty of Health & Social Development, UBCO; Lead Investigator, Cross-Cultural Approaches for Health and Wellness (CAHW) lab, UBC
Katelin Mitchell – Immigrant Services & Operations Manager for KCR – Community Resources
Mohini Singh – City Councillor; Community Activist
Carlos Teixeira – Professor of Geography, Irving K. Barber School of Arts & Sciences, UBC Okanagan
Podcast
Photos
Panelist Biographies
Susana Caxaj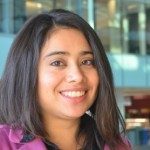 Susana Caxaj obtained her nursing degree from Queens University and then moved to the University of Western Ontario to achieve her PhD.  As an Assistant Professor within the School of Nursing at UBC Okanagan, Susana researches issues of diversity, cross-cultural considerations and equity as they pertain to mental health promotion and chronic illness management in rural areas or mid-size cities. In particular, she is interested in community mental health and cross-cultural belonging; rural Indigenous health; intersecting identities (race, gender, sexuality, Indigeneity) influencing campus wellbeing; and culturally safe approaches for First Nations in palliative care.
Susana is the Lead Investigator at the Cross-Cultural Approaches for Health and Wellness (CAHW) lab, at UBC. At the lab they work to develop community-based solutions that build on local cultural knowledge to improve the health and wellness of diverse peoples. Whether through partnerships with First Nations leaders to develop palliative approaches to health service delivery, inclusive programming for immigrant groups, student-led initiatives to address discrimination and promote wellness, or participatory action research approaches in Guatemala, CAHW is all about differences.
Katelin Mitchell

Katelin Mitchell has over 13 years of experience providing and leading extensive settlement and employment services to Immigrants. Katelin is the Immigrant Services & Operations Manager for KCR which is a not for profit agency fostering diversity, collaboration and resourcefulness by tailoring services to meet community, family and individual needs. Her personal experience of having gone through the sponsorship process and having lived and worked abroad adds to her depth of knowledge.
Mohini Singh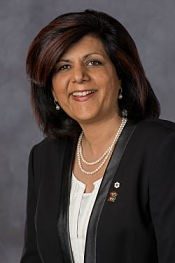 As a Kelowna City Councillor and well-known citizen of the Okanagan, Mohini Singh is a highly respected leader in her community, noted for her extensive volunteer service, altruistic initiatives and professional accomplishments. Mohini immigrated to Canada in 1983 from India, five years later she started her illustrious 20 year career as a journalist with CHBC Television now Global Okanagan and CBC Radio. After retiring from Journalism in 2009, Mohini has continued her volunteer endeavors, remaining highly active and involved in the Okanagan in various leadership capacities with numerous community organizations and academic institutions. In November 2011, she successfully sought election to Kelowna City Council, becoming the first ever Indo-Canadian woman elected in Kelowna.
In all of her personal, professional and volunteer endeavors, Mohini has demonstrated a passion for social justice, community capacity building, and a genuine commitment to improving the quality of life for all citizens in the community. She has been widely recognized for this tireless dedication as an exemplary community advocate, bridging the gaps across generations, cultures and industry sectors. Mohini's innate abilities as an advocate for women, children, ethno-cultural minorities, marginalized groups, and various other entities truly distinguish her leadership in the community. As a result, she has become the ultimate example of public service and professional excellence.
Mohini has received numerous awards and distinctions including; 2012 Queen's Diamond Jubilee Medal, Order of British Columbia 2008 and 2010 Volunteer of the Year Award: Kelowna Women's Shelter, just to name a few!
Carlos Teixeira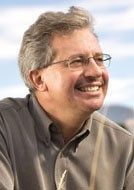 Dr. Carlos Teixeira has a BSc and a MSc in geography from the Université du Québec à Montréal, and earned his PhD in geography from York University. He is a Full Professor in geography at the University of British Columbia – Okanagan, in Kelowna, teaching Human Geography, Urban Social Geography, Migration and Settlement, the Geography of Housing and Population Geography.
His research interests in settlement and urban geography are in part a product of his biography: he is a "new" Canadian who emigrated from the Azores islands (Portugal) four decades ago. Like many immigrants, he settled in ethnic neighbourhoods in Montreal and later Toronto , living in such rich multicultural environments greatly shaped the way he perceived the impact of immigrant groups on our cities and their neighbourhoods: from an early research focus on the formation and mobility of the residential Portuguese communities in Montreal and Toronto to his current interest in different immigrant groups and research topics ranging from population and migration issues to housing and ethnic entrepreneurship. His research interests today include urban and social geography, with an emphasis on housing and ethnic entrepreneurship and the social structure of North American cities.
Since moving to Kelowna in 2005, Carlos has concentrated his research in two major projects that examined the housing experiences and coping strategies of recent immigrants, first in a mid-sized Canadian city, Kelowna, and second in the outer suburbs of Vancouver (Richmond and Surrey). Carlos is well published in many different peer reviewed journals.
Moderator Biography
Sarah Penton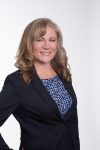 Sarah Penton is the host of CBC Radio One's Radio West and joins the team from CBC Winnipeg, where she has been a familiar face for the past 15 years. She is no stranger to British Columbia, born in Nelson and raised in Williams Lake and Metro Vancouver, her home and her heart has always been in B.C. Sarah has an extensive background in news and is a popular radio news presenter, reporter and producer. She has also previously guest hosted The Story from Here, Information Radio, Up To Speed and Winnipeg's Weekend Morning.