Think you've got a handle on LinkedIn? Attend this dynamic session to find out what you're missing!
Beyond job hunting and resume reading, LinkedIn is an incredibly effective tool for building your personal brand, establishing your credibility, and making connections for your future. Get ready to truly understand the benefits of the world's number one business-oriented social network, and then create, publish and promote can't-miss content to your targeted tribe of fans – and future employers. Extend your LinkedIn reach and ROI in the RIGHT ways – not with spammy messages to contacts and leads, but through group building, content sharing, meaningful conversation contribution and targeted posts. Because no matter what your priorities might be, LinkedIn's business tools are designed to help you shine while you share.
A light, casual meal will be served during the workshop. A photographer will also be on hand this evening to take professional hi-res head shots of each guest to ensure you're truly putting your best foot forward.
Attendees will be divided into two groups for photos: Half of the attendees will have their photo taken before the workshop, and the remainder will have their photo taken after the workshop. As part of the ticket buying process, guests will register for the photo session of their choice (pending availability. Update: The workshop is now sold out and all photo sessions are full). Time slots within each session will be assigned on the evening of the event on a first come, first served basis.
Monday, June 25, 2018
6:00-9:00 pm
Doors open at 6:00 pm
6:00 pm: Pre-Workshop Photo Session – This photo session is full
7:00 pm: LinkedIn Workshop – Sold out
8:00 pm: Post-Workshop Photo Session – This photo session is full
Cost: $20 (includes workshop, 2 hi-res head shots, and a light meal)

Benevity
Suite 700 – 611 Meredith Rd NE
Calgary, AB – map
Given the small capacity for this boutique offering, this event is only open to UBC alumni. Each grad must register themselves.
This event is sold out.
Questions? Please contact Alison Huggins at alison.huggins@ubc.ca.
Workshop Presenter
Kelly Doody, BA'04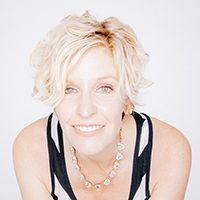 Co-founder, The Social School, Press + Post
Kelly is a journalist-turned-diehard digital marketer. In addition to landing her dream team and giving life to The Social School and its flagship annual event The Post Forum, she is the co-founder of Press + Post – one of Canada's foremost modern marketing agencies. A proud graduate of UBC's Faculty of Arts and 5-year member of the UBC Thunderbird's world-renowned swim team, nothing makes Kelly happier than moving individuals and organizations big and small towards becoming the brilliant masters of their online domain, and connecting the top digital trends and tools with the entrepreneurs, innovators and lifelong learners who need them most.