We can all identify the qualities that have traditionally defined masculinity. Of course there's strength, contribution, independence, and assertiveness, but also emotional detachment, dominance, and violence. These traits are so entrenched in our culture that they have become normalized. However, in light of the #MeToo movement and the increasing understanding of the influence patriarchy, rape culture, and toxic masculinity have on our societal norms, ideas around what it means to be "a man" have been questioned. What would a healthier and more respectful view of masculinity look like? What will it take to change attitudes and behaviours in the current generation and what steps do we need to take to ensure our children develop healthy ideas around masculinity?
Hear from our panel of UBC and community experts in the Okanagan as they discuss the changing societal views of masculinity in the 21st Century.
This UBC Dialogues program took place September 5, 2018, in Kelowna, BC.
Podcast
Photos
Moderator
Chris Walker – Host, CBC Radio's Daybreak South
Panelists
Blye Frank – Dean, UBC Faculty of Education; Expert in Gender Studies, Masculinity and Men's Health
Shilo St. Cyr – Director of Sexual Violence Prevention and Response Office, UBC Okanagan
Jake Stika – Executive Director, Next Gen Men
Speaker Biographies
Chris Walker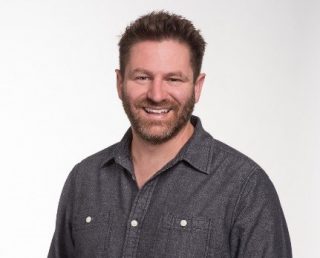 Chris grew up on tiny Galiano Island off the B.C. coast. He published a school newsletter when he was 10, but didn't return to journalism for almost 20 years, during which time he was a wharfinger, a hippie, an entrepreneur, a paralegal, and a low-level intelligence analyst. He started his proper journalism career as a freelance reporter in the Middle East, and has worked at CBC as a jack-of-all trades since 2002.  He hosted CBC's morning show in Northern BC for three years before making his way south again in 2011. Chris has a master's degree in journalism from Carleton University. He is a devotee of the Grateful Dead, and he lives in downtown Kelowna.
Blye Frank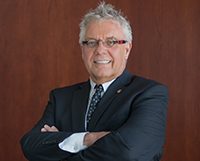 Dr. Blye Frank was appointed Dean of the Faculty of Education at The University of British Columbia for a five-year term, effective April 1, 2011. Dr. Blye Frank's appointment as Dean of the Faculty of Education was extended for another five-year term beginning July 1, 2016.
A scholar and advocate for social justice and equity with over four decades working in education, Dr. Frank is an experienced educator and administrator who brings a strong commitment to excellence in research, teaching and academic leadership.
Dr. Frank has an active research career and is a recognized expert in the field of gender studies with academic interests that include masculinity and the sociology of boys' and men's health. He has held major research grants from the Social Science Humanities Research Council of Canada for research in the area of masculinity and schooling.
In 2006, Dr. Frank was awarded the May Cohen Gender Equity Award by the Association of Faculties of Medicine Canada, in recognition of outstanding effort or achievement of an individual, program, department or school in improving the gender equity environment in academic medicine in Canada. He has also received awards for teaching (Mount Saint Vincent Alumnae Award for Teaching, 1997 and Association of Atlantic Universities Distinguished Teacher Award, 1998), and for research excellence (Mount Saint Vincent Award for Research Excellence, 1999).
He has been called upon to provide advice on issues of equity in schools and health care environments. He is one of five national researchers developing the Health, Illness, Men and Masculinities (HIMM) theoretical framework, which is intended to inform methodology and analysis of how the social construction of masculinity intersects with men's health and wellbeing.
Dr. Frank was the President of the Association of Canadian Deans of Education (ACDE) and is currently the Treasurer for the Association of British Columbia Deans of Education (ABCDE).
Dr. Frank also serves as Dean at the UBC Okanagan School of Education when the Faculty of Education Vancouver and the Faculty of Education Okanagan merged in June, 2018. Dr. Frank also serves as the Special Advisor to the Dean on Education Innovation, Faculty of Medicine.
Shilo St. Cyr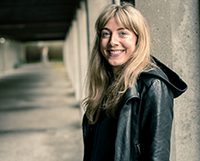 Shilo St. Cyr grew up as a white settler on the traditional, ancestral, and unceded Indigenous territories of the ʷməθkʷəy̓əm (Musqueam), sḵwx̱wú7mesh (Squamish), and sel̓íl̓witulh (Tsleil-Waututh) First Nations. Shilo has devoted the past 10 years, working diligently to support survivors and advocate for social change to end sexual violence. She has been a researcher, educator, community support worker, youth advocate, and a leader in various government, non-profit and academic institutions in the anti-violence field. She holds a Masters degree in Public Health and is especially motivated by unjust violence, and on the health, social, economic, and legal consequences of social inequities due to racism, colonialism, sexism, capitalism, and other systems of domination and privilege.
Most recently, Shilo has worked with post secondary institutions as the manager of the AMS Sexual Assault Support Centre at UBC Vancouver. She was acknowledged for her leadership, anti-oppressive, trauma informed lens to hold survivors at the center and reduce systemic, institutional and personal barriers that survivors encounter. She has worked alongside UBC, Provincial Health Services Authority, Ministry of Child and Family Development and community agencies to deliver education initiatives, support groups, accountability groups for male identified folks, video projects, and conferences to create a culture change to end rape culture.
Shilo is incredibly passionate to have joined UBC Okanagan as the Director of the Sexual Violence Prevention and Response Office where she strives to bring a social justice lens in preventing harm through education efforts and supporting survivors of sexual assault.
Jake Stika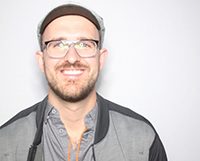 Jake Stika is the Cofounder & Executive Director of Next Gen Men, an organization creating spaces to engage, educate, and empower men and boys in conversations around gender in schools, communities, and workplaces. Jake has earned recognition from Ashoka, the British Council, the Canadian Centre for Diversity and Inclusion, and has spoken as part of the Canadian delegation at the United Nations.