What is the basis of addiction? Hear from internationally renowned UBC alumnus, author, speaker, and leading expert on addictions and trauma, Dr. Gabor Maté, CM, BA'68, MD'77, as he presents "The Hungry Ghost: A Biopsychosocial Perspective on Addiction, from Heroin to Workaholism". The presentation was followed by an audience Q&A.
Moderated by Mike Killeen, co-host of CBC Vancouver News at 6 pm.
The Master Mind Master Class speaker series is an alumni UBC program that offers an unprecedented look into the minds of modern thinkers making a unique impact on the world, and the lessons they've learned.
This sold out Master Mind Master Class took place February 28, 2019, in downtown Vancouver, BC.
Podcast
Photos
About the Talk
The Hungry Ghost: A Biopsychosocial Perspective on Addiction, from Heroin to Workaholism
Based on the book In The Realm of Hungry Ghosts: Close Encounters with Addiction
For twelve years Dr. Maté was the staff physician at a clinic for drug-addicted people in Vancouver's Downtown Eastside, where he worked with patients challenged by hard-core drug addiction, mental illness and HIV, including at Vancouver Supervised Injection Site. In his most recent bestselling book In The Realm of Hungry Ghosts, he shows that their addictions do not represent a discrete set of medical disorders; rather, they merely reflect the extreme end of a continuum of addiction, mostly hidden, that runs throughout our society. In The Realm Of Hungry Ghosts draws on cutting-edge science to illuminate where and how addictions originate and what they have in common.
Contrary to what is often claimed, the source of addictions is not to be found in genes, but in the early childhood environment where the neurobiology of the brain's reward pathways develops and where the emotional patterns that lead to addiction are wired into the unconscious. Stress, both then and later in life, creates the predisposition for addictions, whether to drugs, alcohol, nicotine, or to behavioural addictions such as shopping or sex.
Helping the addicted individual requires that we appreciate the function of the addiction in his or her life. More than a disease, the addiction is a response to a distressing life history and life situation. Once we recognize the roots of addiction and the lack it strives (in vain) to fill, we can develop a compassionate approach toward the addict, one that stands the best chance of restoring him or her to wholeness and health.
Moderator Biography
Mike Killeen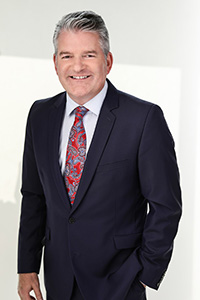 Mike Killeen is co-host of CBC VANCOUVER NEWS' flagship supper hour program at 6 p.m. A veteran broadcaster who loves storytelling and thrives on breaking news, Killeen is part of a committed team dedicated to bringing viewers not only the news of the day but also fresh perspectives on community stories that matter to them through all media platforms.
On why he joined CBC, Killeen says "CBC is Canada's iconic broadcaster and the Vancouver newsroom has a long history of producing top notch, award-winning journalism. I'm thrilled to now be part of that team. It's also a chance to help mentor the next generation of journalists at a time when journalism is more important than ever before."
Killeen's journalism career spans more than three decades and two continents. He brings to CBC VANCOUVER NEWS familiarity and breadth of experience locally, nationally, and internationally. Killeen has anchored live coverage and reported on some of British Columbia's biggest stories including the 2010 Olympics in Vancouver, the 2011 Stanley Cup riot, and the 2013 and 2017 provincial elections. He anchored live coverage from the scene of Abbotsford Police Constable John Davidson's shooting death and recently reported on refugees transitioning to a new life in Metro Vancouver.
Killeen began his career in radio at Mountain FM in Squamish, before moving to CKWX and CKNW. He made the move to TV News in 1987 at CKVU and in 1991 moved to Hong Kong where he worked in TV News and hosted a morning all-news radio program. He returned to CKVU/Global Vancouver in 1995 and in 1997 reported on the 1997 handover of Hong Kong from the former British colony. In 2001, Killeen joined CTV News British Columbia as senior reporter, weekend anchor and 2010 Olympics reporter. He also co-anchored CTV Vancouver's 6pm newscast from 2011-2018.
Killeen is a multiple RTNDA (The Radio Television Digital News Association) and BCAB (British Columbia Association of Broadcasters) award winner. He earned the prestigious Edward R. Murrow Award for overall excellence in the large market television in 2016. He also has a Jack Webster Award for best TV feature reporting.
A graduate of the British Columbia Institute of Technology (BCIT), Killeen almost did not become a journalist, despite receiving sound advice from his high school career counsellor. He initially wanted to follow his father's footsteps and become a teacher, but once he caught the "news bug", made the switch to broadcasting.
When Killeen is not co-hosting CBC VANCOUVER NEWS, he can likely be found playing recreational hockey, hiking the trails in Deep Cove, and spending time with his wife and two sons.
Speaker Biography
Gabor Maté, BA'68, MD'77
Gabor Maté is a retired physician who, after 20 years of family practice and palliative care experience, worked for over a decade in Vancouver's Downtown East Side with patients challenged by drug addiction and mental illness. The bestselling author of four books published in twenty-five languages, Gabor is an internationally renowned speaker highly sought after for his expertise on addiction, trauma, childhood development, and the relationship of stress and illness. His book on addiction received the Hubert Evans Prize for literary non-fiction. For his groundbreaking medical work and writing he has been awarded the Order of Canada, his country's highest civilian distinction, and the Civic Merit Award from his hometown, Vancouver. His books include In the Realm of Hungry Ghosts: Close Encounters With Addiction; When the Body Says No: The Cost of Hidden Stress; Scattered Minds: The Origins and Healing of Attention Deficit Disorder; and (with Gordon Neufeld) Hold on to Your Kids: Why Parents Need to Matter More Than Peers. To learn more, join his e-news list at www.drgabormate.com.