In March 2016, Canadian-Iranian academic Dr. Homa Hoodfar, best known for her research on the role of women in Muslim societies, was arrested in Tehran by Iran's Revolutionary Guards. She was accused publicly of "dabbling in feminism and security matters" related to the recent election, and in June, after her bail was increased, she was jailed in Tehran's Evin Prison. There she faced many long interrogation sessions, constant threats of lengthy jail sentences and psychological torture while suffering from deteriorating health. In late September, after months of campaigning and diplomatic maneuvering, she was finally released and returned to Canada.
Please join us for a very special evening where Professor Hoodfar will share her story and discuss the reasons why academic freedom remains so important in modern society and why freedom of expression needs to be protected as a global right. The conversation will be moderated by Dr. Kathryn Harrison, Acting Dean of the Faculty of Arts and a Professor of Political Science at UBC.
The Master Mind Master Class speaker series is an alumni UBC program that offers an unprecedented look into the minds of modern thinkers making a unique impact on the world, and the lessons they've learned.
This event took place March 8, 2017, at the Robert H. Lee Alumni Centre on UBC's Vancouver campus.
Podcast
Gallery
Speaker Biography
Homa Hoodfar
Dr. Homa Hoodfar is Professor of Anthropology at Concordia University, Montreal.  Her primary research and expertise lies in legal and political anthropology. She examines the intersection of political economy;  gender and citizenship rights; women's formal and informal politics, gender and public sphere  in Muslim contexts. She has extensively field  studied  on empowerment strategies in those communities marginalised by legal constraints particularly in the area of family law and citizenship in Egypt, Iran, Afghanistan, and in Canada's Muslim community. Professor Hoodfar has also been actively involved in Women Living Under Muslim Laws (WLUML) Network since 1980s.  Her publications include:  Women's Sport as Politics in Muslim Contexts WLUML (2015); Sexuality in Muslim Contexts: Restrictions and Resistance (edited). London: Zed Books (2012) (with Anissa Helie );   Electoral Politics: Making Quotas work for women   London: WLUML (2011)  (with Mona Tajali).  The Muslim Veil in North America: issues and debates (Edited)  with Sajida Alvi, and Sheila McDonough, Toronto: Canadian Scholars' Press (2003). Between Marriage and the Market, Berkeley: University of California Press(1997); Development, Change, and Gender in Cairo: A View from the Household. (edited with Diane Singerman) Indiana University Press, and numerous articles based on her different research projects.
Moderator Biography
Kathryn Harrison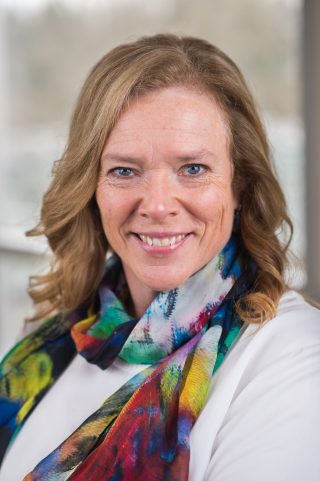 Kathryn Harrison is Acting Dean of the Faculty of Arts and a Professor of Political Science at the University of British Columbia. She has degrees in Chemical Engineering and Political Science from Western University, MIT, and UBC. Before entering academia, she worked as a chemical engineer in the oil industry, and as a policy analyst for both Environment Canada and the United States Congress. Dr. Harrison is the author or editor of several volumes, the most recent of which is Global Commons, Domestic Decisions: The Comparative Politics of Climate Change, and has published widely on Canadian and US climate and environmental policy. Prior to her appointment as Acting Dean, Professor Harrison served as Associate Dean, Faculty and Equity, and Associate Dean, Communications and Strategy, in the Faculty of Arts.