When physical distancing was first put in place, the main goal was to save lives and to keep our population healthy. As the pandemic continued, our mental health was thrust into the spotlight as our typical supports were either no longer available or were harder to access.  There are new pressures faced by people who already experience mental health issues too. As the pandemic continues, this webinar will address these important questions:
How does our new normal affect our mental health?
How has COVID-19 changed the way we view mental health and our treatment of it?
Are mental health concerns greater in specific populations? How are medical professionals dealing with their mental health at work?
Presented in partnership with the UBC Faculty of Arts, Faculty of Dentistry, Faculty of Medicine, and Faculty of Pharmaceutical Sciences.
Wednesday, August 12, 2020
12:00-1:30 pm PDT
Online. Open to all.
Questions? Please contact alumni.events@ubc.ca.
Moderator
Kathryn Gretsinger, MJ'06 – Associate Professor of Teaching, UBC School of Journalism, Writing & Media; Journalist; Senior Faculty Advisor to the UBC President; Director, Global Reporting Centre
Panelists
Adil Virani, BSc(Pharm)'92, PharmD'97 – Manager, Lower Mainland Pharmacy Services; Clinical Associate Professor, UBC Faculty of Pharmaceutical Sciences
Leeann Donnelly, BDSc'02, MSc'05, PhD'12 – Associate Professor, UBC Faculty of Dentistry
Steven Taylor, PhD'91 – Professor & Clinical Psychologist, UBC Faculty of Medicine
Speaker Biographies
Kathryn Gretsinger, MJ'06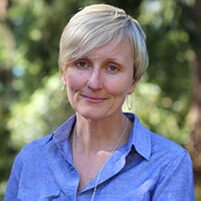 Kathryn Gretsinger is an Associate Professor of Teaching at the UBC School of Journalism, Writing and Media. She is a longtime public broadcaster at the Canadian Broadcasting Corporation, with a record of creating award-winning work at the local and national level in Canada. Kathryn is also a Killam Teaching Prize winner and she was named as one of North America's top innovative journalism educators in 2018.
In October 2019, Kathryn was named senior faculty advisor to President Santa Ono. In her new role, she advises him on how to tackle mental health challenges that exist on post-secondary campuses and is helping develop new initiatives around the issue. She has had a long-term interest in mental health, having written stories on mental health for a large duration of her journalism career.
Kathryn leads the School's Integrated Journalism course, where students learn about professional practice, journalism skills and digital technologies. She also coordinates the internship program and supports students transitioning into professional practice. She has helped to place students in professional practicums across the country and around the world. As a key member of the Global Reporting Centre, she works as an instructor and producer for the annual Global Reporting Program projects and helps to shape conversations about local and global journalism. She is also an instructor for UBC's unique Reporting in Indigenous Communities course.
Kathryn's scholarship focuses on interdisciplinary learning, including an advisory role with the Lind Initiative, a position as a faculty member in residence at UBC's Emerging Media Lab, and providing instruction in faculties across the university from the School of Population and Public Health (Drugs and Society) to Science (Communicating Science) to work with scholars from the Peter Wall Institute. She also works with the Centre for the Study of Democratic Institutions, including the Summer Institute for Future Politicians.
Kathryn is a respected mentor and trainer at CBC, where she continues to work as a consultant in the public broadcasters' Learning and Development department. She works across platforms, but her first love is audio. She leads training workshops for reporters, producers, editors and hosts on performance and audio skills including podcasting and compelling storytelling.
There is a strong social justice undercurrent to Kathryn's work. Her commitment to teaching, reporting and fostering dialogue about issues of social justice, Indigenous relations and mental health appear in the courses she teaches and key collaborations, including the National Student Investigative Reporting Network and her work with UBC's mental health and wellness community of practice.
Adil Virani, BSc(Pharm)'92, PharmD'97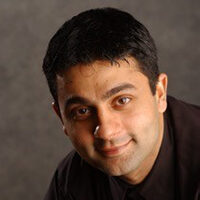 Adil Virani received his Bachelor of Pharmacy and Doctor of Pharmacy degrees from University of British Columbia in 1992 and 1997 respectively. He also holds a certificate in Leadership Development from St. Mary's University and is a Fellow of the Canadian Society of Hospital Pharmacists. He is a Manager with Lower Mainland Pharmacy Services (LMPS) in Vancouver and a Clinical Associate Professor with the Faculty of Pharmaceutical Sciences UBC. Dr. Virani currently oversees the clinical and pharmacy operations at Surrey Memorial Hospital, the Jim Pattison Outpatient Care and Surgery Center, the LMPS residency program and the Fraser Health Antimicrobial Stewardship Program. He has served nationally as a member of the Human Drug Advisory Committee for the Patented Medicine Price Review Board since 2008 and the Canadian Drug Expert Committee since 2011.
Dr. Virani has worked in several universities, psychiatric and forensic institutions as well as general and pediatric hospitals in British Columbia and Nova Scotia. At UBC, Dr Virani has lectured on various psychiatric topics to pharmacy students and psychiatry residents in the Faculty of Medicine. He has lectured on various topics, including ADHD, mood and anxiety disorders at Dalhousie, the University of Toronto and Memorial University over the last 15 years. He has given over 250 presentations and is the author of the ADHD chapter in the current and last four versions of the Canadian Therapeutics Choices Textbook. He was the editor for 6 editions of the Clinical Handbook for Psychotropic Drugs and has over 50 publications.
Leeann Donnelly, BDSc'02, MSc'05, PhD'12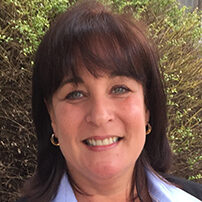 Dr. Leeann Donnelly is Associate Professor in the Department of Oral Biological and Medical Sciences, teaching in the dental, dental hygiene and graduate programs at UBC's Faculty of Dentistry since 2002. Dr. Donnelly is also the Community and Special Care Coordinator for the Dental Hygiene Degree Program and oversees multiple community-based preventive dental programs and related curriculum. She recently became an Associate Member of the School of Population and Public Health, in the Faculty of Medicine at UBC.
Leeann received not only her Bachelor of Dental Science from UBC but also her Master of Science and a PhD in Craniofacial Science. Continuing on from her PhD work, her primary area of research and teaching focus on the oral health needs of vulnerable and marginalized populations, in particular the development, implementation and evaluation of outreach health services focused on further understanding and addressing oral health inequities among persons with a history of incarceration, mental illness, substance use, homelessness, HIV and adverse childhood experiences.
Steven Taylor, PhD'91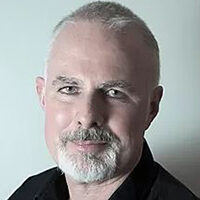 Steven Taylor, Ph.D., R.Psych., is a Professor and Clinical Psychologist in the Department of Psychiatry at the University of British Columbia, Vancouver, Canada. Dr. Taylor's research and clinical work focus on anxiety disorders and related clinical conditions, including:
Health anxiety (hypochondriasis)
Psychology of pandemics
Posttraumatic stress disorder
Panic disorder
Obsessive-compulsive disorder
Dr. Taylor has authored over 300 scientific publications and more than 20 books, which have been translated into several languages. Dr. Taylor has received a number of awards for his work, including awards from the Canadian Psychological Association, Association for Advancement of Behavior Therapy, and the Anxiety Disorders Association of America. In addition to teaching and research, Dr. Taylor maintains a clinical practice in Vancouver, BC, specializing in mood and anxiety disorders. In his spare time, Dr. Taylor is an avid scuba diver and underwater photographer.