As the long-term economic impacts of Covid-19 are still uncertain, job-seekers face a particularly challenging road ahead.
Join The LinkedIn Guys to learn about the skills you need to navigate your career search in this new environment. Based on their experience working with thousands of recruiters and hiring managers in the midst of good times and bad, they'll prepare you to:
Understand the immediate and long-term career impacts of the pandemic
Adjust your interviewing strategy to make the most of video interviews
Stand out with recruiters and hiring managers, no matter how competitive the applicant pool
Chart your career course to the industries and firms poised to hire throughout the crisis and beyond
Thursday, November 19, 2020
12:00-1:00pm PST
Questions? Please email Danielle Flawn at danielle.flawn@ubc.ca.
Want to learn how to use LinkedIn more effectively?
Get access to The LinkedIn Guys Online Masterclass. This on-demand, self-paced course that focuses on the 20% of LinkedIn tactics that drive 80% of career results. UBC students and alumni can get access for only $10 CAD (regularly $99 USD). Learn more here.
About The LinkedIn Guys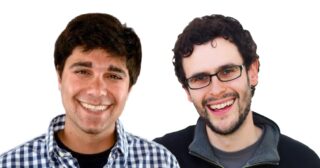 Jeremy Schifeling and Omar Garriott are tech marketers who led LinkedIn's outreach to colleges, students, and alumni for several years – helping millions of people launch and grow their careers on the world's largest professional network. Now they help job seekers of all ages do the same.