The Okanagan's wine industry is relatively young compared to the world's classic wine regions. It was largely a local endeavor in its early days, but over the past few decades the world has taken notice. Okanagan wines are already held in high regard, but can our new world wines truly compete with the old? What qualities separate good wines from world class ones?
Hear from Okanagan winery owners and winemakers as they walk participants through a tasting of their prize-winning wines and a lively panel discussion to show how Okanagan wines stack up against the best.
This event took place November 2, 2017, in Kelowna, BC.
Podcast
Moderator
Sarah Penton – Host, CBC Radio One's Radio West
Panelists
Howard Soon, BSc'74 – Master Winemaker, Sandhill Wines (retired)
Gordon Fitzpatrick, BA'83 – Chairman, Fitzpatrick Family Vineyards
Cynthia Enns – Owner & Vineyard Manager, Laughing Stock Vineyards
Tony Holler, BSc'74, MD'79 – Majority Owner & President, Poplar Grove Winery
Panelist Biographies
Sarah Penton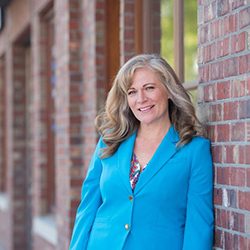 Sarah Penton is the host of CBC Radio One's Radio West and joins the team from CBC Winnipeg, where she has been a familiar face for the past 15 years. She is no stranger to British Columbia, born in Nelson and raised in Williams Lake and Metro Vancouver, her home and her heart has always been in B.C. Sarah has an extensive background in news and is a popular radio news presenter, reporter and producer. She has also previously guest hosted The Story from Here, Information Radio, Up To Speed and Winnipeg's Weekend Morning.
Howard Soon, BSc'74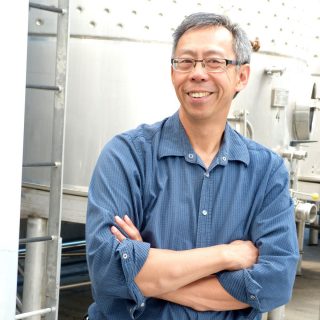 Born and raised in Vancouver, Howard Soon is one of the true pioneers in the BC wine industry. In 1997, he became head winemaker at Sandhill. Since then, his collaborative relationships with our growers and non-interventionist approach have consistently led to award-winning single vineyard wines. The first winemaker in BC to release a series of single vineyard wines, Howard's contribution to our wine industry was recognized in 1998 when he received the Founder's Award from the Okanagan Wine Festival. Howard was also the first BC winemaker to receive a Gold Medal at the Chardonnay du Monde in France and produce a Super Tuscan blend — Sandhill Small Lots three. Recently, Howard became the first winemaker in history to receive all 3 top honours at the 2009 Wine Access Canadian Wine Awards when Sandhill won for Best Red Wine of the Year, Best White Wine of the Year and Winery of the Year.
Gordon Fitzpatrick, BA'83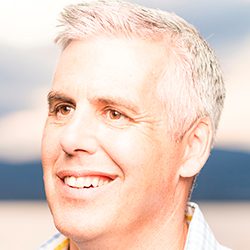 Gordon Fitzpatrick is President of Fitzpatrick Family Vineyards. After 27 years of developing CedarCreek Estate Winery into one of Canada's premium wineries resulting in two Canadian Winery of the Year awards, the Fitzpatricks have transformed their historic Greata Ranch property into a stand-alone boutique winery offering remarkable on site hospitality experiences. Prior to operating the family owned wine businesses, Mr. Fitzpatrick worked 10 years in the mining industry (1986 – 1996), serving as Vice-President, Corporate Relations and Secretary of Viceroy Resource Corporation, a gold company headquartered in Vancouver. Mr. Fitzpatrick is also experienced in government having served as Director of Western Operations, Office of the Leader of the Opposition (1990-1991) and as Special Assistant to the Right Honourable Jean Chrétien, Minister of Energy, Mines and Resources/Minister of External Affairs (1983-1984). Mr. Fitzpatrick currently serves as a Director of the Royal B.C. Museum.
Cynthia Enns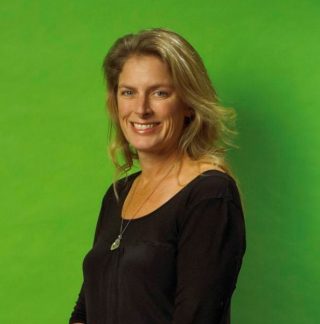 Prior to moving to Penticton, Cynthia worked in advertising for a Toronto ad agency and then as a marketing and research consultant in the investment industry in Vancouver for a decade. Laughing Stock Vineyards, founded in 2003, is the second business she and her husband have started together. Recent accolades include being a Finalist in the Ernst & Young Entrepreneur of the Year (Cynthia was the only woman on the podium that day out of 35 entrepreneurs). Cynthia holds a BA from the University of Toronto and an MBA from the Heriot-Watt University, Edinburgh, Scotland. Not sure if having all the letters after her name is as important anymore as having a green thumb in the vineyard these days. After 15 years in the winery, Cynthia still grows the grapes and her husband, David makes the wine. A hands-on labour of love of the grape.
Tony Holler, BSc'74, MD'79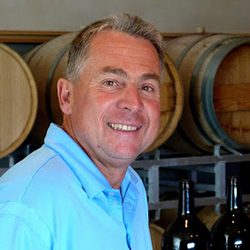 Tony grew up in Summerland, BC on his family's farm which was predominantly apples but included soft fruits and pears. He studied sciences at Okanagan College and moved on to UBC where he received a Bachelor of Science in Biochemistry and a Medical degree. Tony worked at the University Hospital for 11 years as an Emergency Room Physician and was a Clinical Instructor of Medicine. In 1993, Tony and others founded ID Biomedical Corporation (IDB) which was focused on molecular diagnostics and vaccines. In 1999, Tony became the CEO of the company and the company's focus shifted to the development of vaccine products. In 2005, IDB was acquired by GlaxoSmithKline. Since the acquisition, Tony has focused on working with a number of companies providing strategic advice and sitting on their boards. He is currently Chairman of CRH Medical Corporation, a NYSE listed medical device company; Chairman of Sunniva Healthcare; Advisory Board Member of Roadmap Capital, a private equity firm focused on late stage technology companies; and a board member of Response Biomedical. Over the years, Tony has acquired approximately 5,000 bottles from wineries all over the world. His interest in Okanagan wines started in the early 2000s when he starting tasting wines from some of the top producers in the valley. This led Tony to believe that the Okanagan is capable of producing world class wines and led to the purchase of Poplar Grove Winery.