Nature would not exist without chemicals. In recent years, however, consumers have become suspicious of all things artificial or chemical, leading to an explosion in claims about the benefits of "organic," "natural," and "pure" foods and products. Where did these fears originate? How should we address them? Does marketing drive chemophobia or does science back up our fears? While we may be right to be concerned about what's in our food, products, and environment, we may be surprised about where the real dangers lie.
This event took place November 17, 2016, at the Coast Capri Hotel in Kelowna, BC.
Podcast
Moderator
Marion Barschel – Producer, CBC's Daybreak
Panelists
Steve McNeil, BSc'91, PhD'96 – Associate Professor, Chemistry
Susan Murch, PhD – Professor and Canada Research Chair, Chemistry
Blythe Nilson, MSc – Associate Professor, Biology; National Science Chair, Centre for Inquiry Canada
Anna Warwick Sears, PhD – Executive Director, Okanagan Basin Water Board
Glenys Webster, BMus'95, BSc'00, PhD'11 – CIHR Postdoctoral Fellow, Faculty of Health Sciences, Simon Fraser University, and BC Children's Hospital Research Institute
Panelist Biographies
Marion Barschel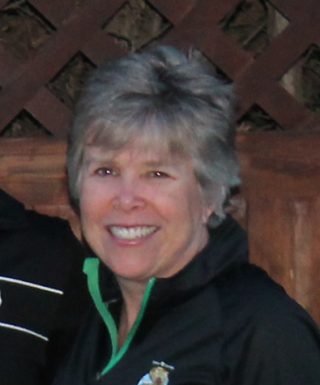 For the past five years Marion has been working behind the scenes as the producer of CBC Radio's morning show Daybreak. Before that she hosted the program for 11 years. The major differences in the two jobs is that she is no longer on air and she no longer has to get up for work at 4 am. She misses one more than the other. She has been involved in a number of community activities as host, judge and volunteer including an elementary school reading program, the Salmon Arm Roots and Blues Festival, various fund-raisers and literary events. She keeps busy reading, running, cycling and hiking, enjoying everything the Okanagan has to offer. Did she mention she likes the wine?
Steve McNeil, BSc'91, PhD'96

Stephen McNeil is an Associate Professor of Chemistry at the Okanagan Campus of the University of British Columbia in Kelowna, BC. A recipient of the UBC Okanagan Award for Teaching Excellence and Innovation, Steve's ongoing interests include the use of new cobalt compounds as polymerization mediators and as potential pharmaceutical agents, the development and assessment of innovative student-engagement teaching strategies, science communication and chemistry outreach, and esoteric and expensive board games. His favourite element is the element of surprise.
Susan Murch, PhD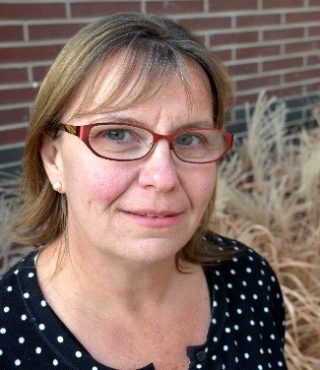 Susan Murch received her PhD (2000, University of Guelph) specializing in plant biochemistry and biotechnology. Her thesis described the discovery and physiological roles of the human neurohormone melatonin in St. John's wort and other medicinal plants. She began her research program in the Chemistry faculty at UBC Okanagan in 2005 where she investigates the complex chemistry of plants and how plant chemistry affects human health. She has published more than 120 peer reviewed articles and received several awards including UBCO Researcher of the Year (2009), the G.H. Neil Towers Award (2013) and "Most Innovative Paper of 2012" from Thieme Publishers.
Blythe Nilson, MSc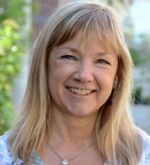 Blythe Nilson is an Associate Professor of Biology at UBC's Okanagan campus. She has taught human anatomy and physiology as well as pathophysiology at Northwest Community College, Selkirk College and Okanagan College/Okanagan University College – which is now UBC Okanagan. She currently teaches first year biology and upper level developmental biology. Her research is focused on how critical thinking skills affects students' ability to learn difficult scientific concepts and their success in university in general. Blythe is also the National Science Chair and member of the board for Centre for Inquiry Canada, a national organization that promotes and advances reason, science, secularism and freedom of inquiry in all areas of human endeavour. She writes a monthly column titled "Okanagan Skeptic" in the Kelowna Daily Courier.
Anna Warwick Sears, PhD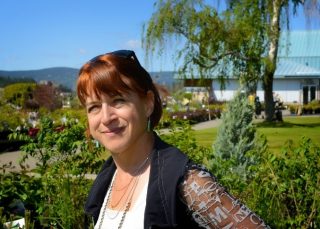 Anna Warwick Sears is the Executive Director of the Okanagan Basin Water Board, a collaborative local government water agency.  Raised in B.C., she received a PhD in population biology at the University of California – Davis. Before returning to Canada in 2006, Dr. Sears was Research Director of a watershed NGO in California, and is passionate about using science to solve real-world problems and building bridges with community stakeholders.  She is currently Chair of the Board of Governors of the Real Estate Foundation of BC – a philanthropic organization focused on sustainable land use, and in 2015 was appointed by the International Joint Commission to the International Osoyoos Lake Board of Control. In her free time, Anna loves to explore the Okanagan valley, and cook dinner for friends.
Glenys Webster, BMus'95, BSc'00, PhD'11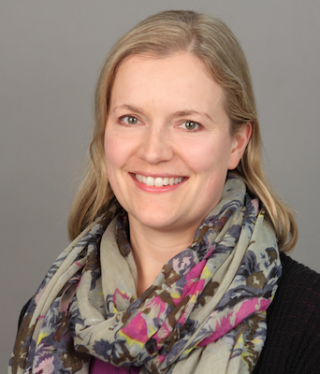 Dr. Glenys Webster is an environmental epidemiologist who studies the health effects and exposure sources of environmental chemicals, especially in pregnant women and young children. She is currently exploring whether prenatal exposures to stain repellent chemicals called PFASs – found in fast food packaging, carpets and some personal care products – are associated with ADHD-type behaviours in Canadian and American children. This question is important because nearly everyone is exposed to low levels of PFASs as well as other neurotoxicants in common household products.
For her PhD at UBC (2011), Glenys created a birth cohort called the Chemicals, Health and Pregnancy (CHirP) Study to examine the thyroid effects of PFASs and PBDE flame retardants in Vancouver pregnant women, and to learn how women were being exposed to these chemicals. She now collaborates with researchers around the world using data from the CHirP Study, the Canada-wide MIREC Study, the Cincinnati-based HOME Study, and the UGAAR birth cohort in Mongolia. In addition to research, Glenys is passionate about science communication, working to influence policy, and music. She currently lives in Victoria BC with her young family.