It's getting increasingly difficult to escape technology. The spread of mobile devices has driven a culture of 'connectedness', where email, social media and Internet are never more than a finger-tap away. Even when we start feeling the psychological need to unplug, we face enormous societal pressures to stay within technological arms-reach at all times. How is this constant connection to the world around us both enriching and limiting our lives? As our online networks expand, are we forced to withdraw from some of our 'real life' interactions? Hear from UBC experts as we discuss how modern communications technologies are reshaping our perceptions of reality while affecting our personal and professional relationships, as well as our drive to make a difference in the world.
This event took place January 30, 2014, in Kelowna, BC.
Official Broadcast and Online Media Partner:

Video
Podcast
"Screens" Video
At the event there was a short film shown: The Default Life (Episode #2 – "Screens") by Sam McLoughlin. Our thanks to Sam for allowing us to use it at the event.
Photos
Moderator
Chris Walker – Host, CBC's Daybreak South
Panelists
Josh Byron, BA'07 – Project Manager, Moving Pixel Productions; UBC Okanagan Senator, Representative of the Convocation
Maxine Crawford, MA'12 – PhD student in Psychology, UBC's Okanagan campus
Michelle Davies – Digital Strategist
Christopher Schneider  – Assistant Professor of Sociology, UBC's Okanagan campus
Panelist Biographies
Chris Walker
Chris is an award-winning reporter who started his career in the alleyways of Egypt after landing his first job with the Cairo Times, an independent human rights magazine.  While in the Middle East, he also reported from Israel and the Palestinian Territories, freelancing for CBC News and writing for the Lebanon Daily Star.  Since then, he's lived in Victoria and Prince George, where for three years he hosted the morning show for Northern BC.  Most recently, he worked as a news editor in Kelowna, where he lives with his wife and dog.
When he's not on the radio, Chris can be found in the garden or in the kitchen.  He also enjoys running and playing field hockey (no, he doesn't wear a skirt!).
Chris grew up on Galiano Island near Victoria.  He holds a degree in American history from the University of Victoria and a graduate degree in journalism from Carleton University in Ottawa.
Josh Byron, BA'07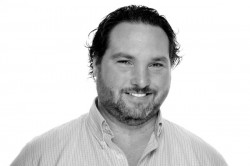 With a degree in International Relations from the Okanagan campus of the University of British Columbia, Josh's strategic thinking bodes well for conceiving creative and salient digital marketing strategies as the Project Manager for Moving Pixel Productions. Josh has gained valuable insight into the challenges that many clients face when it comes to their digital presence and he is able to offer a "non-technical" approach to breaking down on-line communication into core priorities. His experience and interest in non-profit organizations keeps him up at night trying to conceive of ways to leverage digital technology to enhance the message and the work of non-profits.
In his spare time, Josh lends his expertise and experience to numerous organizations.  Josh is the first Convocation Senator to graduate from UBC Okanagan and sit on the UBC Okanagan Senate, filling posts on the Academic Resources & Buildings and Learning and Research Committees.  He has volunteered for nine years with Global Citizen Kelowna which annually hosts seven events to encourage individuals to become 'global citizens'.  He is a Director with Hope for the Nations – a boutique non-governmental organization that works with 'children at risk' in twenty-two countries and is also a core leader with TEDxKelowna, an independently organized TED event.
Above all things, Josh's pure joy is spending time with his wife Shawnella and their three month old daughter Ellie.
Maxine Crawford, MA'12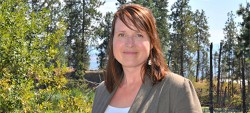 Maxine Crawford is a PhD student at UBC's Okanagan campus. She holds a Master of Arts in Psychology and has worked in healthcare as a researcher and program evaluator. Her research interests span the domains of positive psychology and environmental psychology, examining the interaction between human beings and their environment. In particular, her work focuses on pro-environmentalism and connectedness to nature and how they impact well-being and life satisfaction. She is currently working with community partners to assess the efficacy of mobile technology to engage children with nature.
Michelle Davies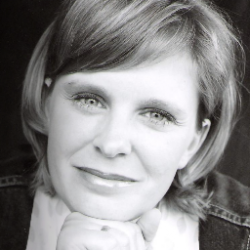 Michelle is a savvy digital professional with over 9 years of experience in online media. She's known as a trustworthy, innovative leader who wears her heart on her sleeve.
She's passionate about what she calls "Digital Strategy Design" which encompasses every aspect of a successful and measurable online marketing program.
She can be found at www.michelledavies.ca or on Twitter at @MichDavies.
Christopher Schneider
Christopher J. Schneider is Assistant Professor of Sociology at the University of British Columbia, Okanagan campus. Dr. Schneider is author/editor of three books, including the recent second edition of Qualitative Media Analysis(Sage, 2013). Other recent publications examine the role of Facebook in the 2011 Vancouver riots where social media played an active role in documenting the riot and shaped the outcome of how the riot was defined and interpreted in news media and by police and citizens. Dr. Schneider was the recipient of the UBC Okanagan 2010/2011 Award for Teaching Excellence and Innovation – Junior Faculty – and the 2009/2010 Provost's Public Education Through Media Award. He has given hundreds of interviews with news media across North America, including The New York Times and CBC's The National, among others.
To order his co-authored book Qualitative Media Analysis, go to http://www.sagepub.com/books/Book237731#tabview=toc.