From the day we are born, we're given messages about who we are, who we ought to be, and who we can be based on our perceived gender. These traditional, binary ideas of gender have created norms, roles and expectations that have become entrenched in society. In recent years, however, our understanding of gender has expanded and traditional gender roles have been challenged. How will these changing perceptions of gender reshape communities, educational institutions, and governments? What challenges will we encounter as we attempt to overcome stereotypes, and what opportunities will arise as we use this gender redefinition as a basis for building a more inclusive society?
Join UBC experts and alumni who will explore diverse aspects of the shifting gender landscape before convening for a panel discussion about societal understanding of gender in the 21st Century.
This event took place March 30, 2017, in downtown Vancouver.
Photos
Moderator
Anita Bathe – CBC Reporter, News at 6pm
Presenters
Steve Mulligan & Lori MacIntosh – Breaking Down the Gender Binary: The Critical Role of Educators
Lori and Steve will explore how rigid gender boxes not only confine and suppress passions, interests and goals, but also provide an endorsement to ridicule and police those who dare to step outside gendered lines. The presenters explore the ways in which educators take up and critically engage discussions of gender and its intersections across educational spaces. This talk invites the audience to consider how educators from pre-school to university can develop a broader understanding of gender, so that all children can grow up, find their passion, and reach their potential without the limitations that the gender binary imposes.
Morgane Oger – Building Bridges to Move Mountains About Gender May Create Sparkly Political Unicorns.
Morgane will take you along a journey on the road to the acceptance and equal protection of gender identities in Canada. There will be musings about how that all led to eventually being on the brink of becoming the first lawmaker in Canada who happens to be an out transgender mom.
Harlan Pruden – Dreaming and Exploring Two-Spirit Gifts & Medicines
This discussion explores sex, gender, gender-roles and sexuality from an indigenous/Two-Spirit lens and lived experience that works to open up a space that transcends and challenges the binary, so we may dream of a rich, complex and diverse world that acknowledges 'other' while honouring, celebrating and valuing the gifts and medicines the 'other' has to offer to create a sacred (and safe) place and space that calls everyone home.
Toni Schmader – Breaking down Implicit Bias
Research documents an implicit tendency to see science, math, and leadership as more "male" than "female." I'll review the evidence for these biases and describe how they constrain women's choices and experiences. Understanding how implicit bias perpetuates inequalities can ultimately help us break free of them.
Presenter Biographies
Anita Bathe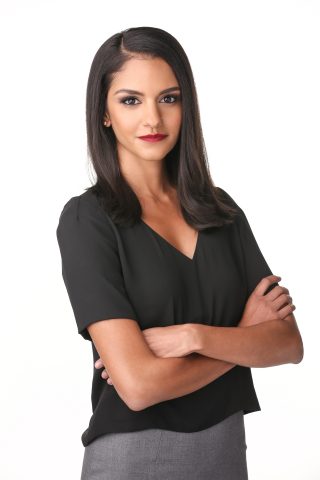 CBC Reporter, News at 6pm
As the lead reporter for CBC News at 6pm, Anita Bathe takes viewers through some of the most important stories happening around Metro Vancouver and the Fraser Valley every night. Anita is an award-winning journalist for her coverage of breaking news.  She has been awarded two local BCAB awards, two local RTDNA awards, a national RTDNA, and the Jack Webster Fellowship. Her job is different every day and that's what she loves about it.  One day she will be out covering the latest news on BC's premier, the next day she may be braving the elements bringing live coverage of the latest snowfall.
When she's not working, Anita enjoys experiencing new places and new cultures through travel. She can also be found reading a good book or attempting to cook up a new dish.
Steve Mulligan, BEd'00, MEd'08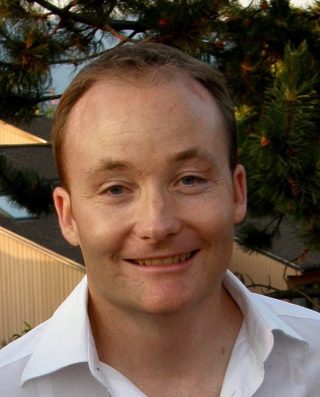 Coordinator, Teacher Education for All Project (TEFA) | SOGI Resources (Sexual Orientation/Gender Identity), UBC Faculty of Education; Seconded Teacher, Vancouver School Board
Steve is currently seconded to the Faculty of Education at UBC coordinating the Teacher Education for All (TEFA) Project which aims to build faculty, staff and teacher candidate capacity in sexual orientation and gender identity (SOGI) educational practices and climate. He has worked for the Vancouver School Board teaching both elementary and high school, as well as four years as the district's Anti-homophobia and Diversity Consultant where he guided the district's senior management, administrators, counsellors and teachers on best practices and policy around gender identity. He has recently served on UBC's Alumni Advisory Council, the UBC Faculty of Education External Advisory Board, and on the Board of Directors for the Out in Schools program which brings film and facilitated discussion about sexual orientation and gender identity into high schools across BC.
Lori MacIntosh, MA'04, PhD'13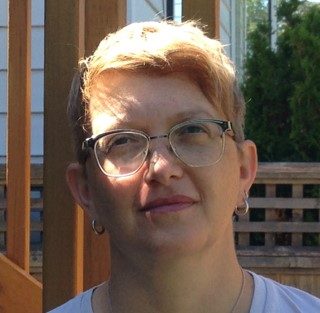 Teaching Faculty, The Institute for Gender, Race, Sexuality and Social Justice, Faculty of Arts; Teaching Faculty, UBC Faculty of Education
Dr. Lori MacIntosh received her Ph.D. in Educational Studies at UBC in 2013, and is currently a lecturer in the Faculty of Education. Lori has been teaching in the Faculty of Education since 2009, and in Critical Studies in Sexuality and the Institute for Gender, Race, Sexuality and Social Justice since 2011. She is a member of the Teacher Education for All (TEFA) working group, bringing her expertise on popular culture, media, and SOGI issues in teacher education. Lori's research and pedagogical interests include critical studies in gender and sexuality, queer theory, youth media studies, and the intersecting realms of social justice theory.  Lori has authored numerous articles critically examining educational strategies for teaching with transgender, non-binary and queer youth, the public construction of queer bodies, youth media production, and youth and media literacies. Lori has been a member of the Critical Studies in Sexuality advisory board for well over a decade, and maintains a commitment to community activism as a Board member for Out on Screen and the Binner's Project. Within her work for Out on Screen, Lori chairs the  educational advisory for Out In Schools, a wing of the larger organization that uses media and facilitated discussion to engage students across BC on issues of homophobia, transphobia and gender diversity.
Morgane Oger, BASc'93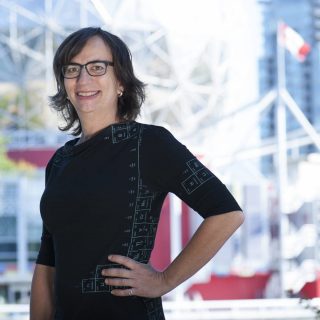 Lead Consultant, RO IT Systems; GM, Pilothouse Marinas, Inc
A long-time resident of Vancouver, Morgane is a passionate advocate for education, families and human rights.
Morgane attended UBC where she obtained a degree in mechanical engineering with an option in naval architecture. Her career has spanned marine engineering, submarine and space robotics, high tech, telecommunications, international finance, and marine tourism, both in Canada and Europe.
She currently works as an entrepreneur in the high-tech sector, consulting on software architecture for Canadian corporations. A licensed commercial mariner, Morgane also owns a small marina and boat charter business.
Morgane is a transgender mother, co-parenting two young children enrolled in the public school system.
Morgane was nominated to the executive of the Vancouver District Parent Advisory Council in November 2014. She served as secretary and has served as chair since June 2016 and advocates on behalf of the parents of 50,000 students enrolled in Vancouver Schools. In 2014, she spearheaded the campaign in support of the Vancouver Board of Education's SOGI (Sexual Orientation, Gender Identity) policy in the face of an organized opposition, enabling the board to pass its ground-breaking policy. In 2016, Morgane advocated against short-sighted policies that parents told her would harm their children.
In 2015, she was the first LGBTQ mom to speak at Leading Moms, a high-profile conference on leadership and motherhood.
Morgane's work in public education and LGBT rights has been recognized by lawmakers and parliamentarians of all major parties, many of whom now work closely with her despite political differences.
In 2016, her advocacy and close collaboration with BC NDP lawmakers as well as influencers in conservative circles was credited as being instrumental in adding gender identity and gender expression to the BC Human Rights Code. That same year, Morgane was recognized by the Vancouver Pride Society for her advocacy work with the Pride Legacy Award and was named the "National Hero" Grand Marshal of the 2016 Pride Parade.
Morgane is currently engaged in changing the Canadian Human Rights Act and Canadian Criminal Code in close collaboration with all three parties in parliament.
Her advocacy work was captured in the 2015 award-winning short documentary "In Alliance" which was screened at the Vancouver Queer Film Festival and the Cannes Shorts Films Festival.
As the BC NDP Candidate for Vancouver-False Creek in the 2017 British Columbia provincial election, Morgane will be the first transgender person elected to public office in Canada if elected.
Harlan Pruden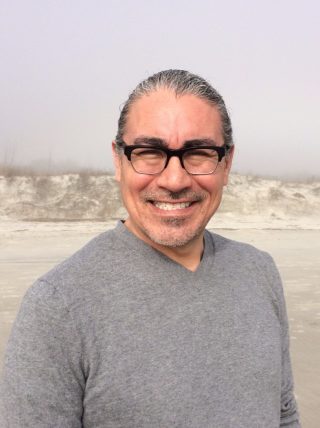 Ph.D. student, UBC's Interdisciplinary Studies Graduate Program; Managing Editor, Two-SpiritJournal.com; Two-Spirit Consultant
After living in New York for 20 years, Harlan Pruden, First Nation Cree/nēhiyaw, now calls Vancouver home and is a Ph.D. student at UBC's Interdisciplinary Studies Graduate Program and is also the Managing Editor of Two-SpiritJournal.com. Harlan also serves as a Two-Spirit consultant to US' Tribal Training and Technical Assistance Center, BC Center for Disease Control's Chee Mamuk Program and the newly formed Trans* Care BC. In August 2014, Harlan was appointed to the United States' Presidential Advisory Council on HIV/AIDS where he works to provide advice, information, and recommendations to the Secretary of Health & Human Services and the White House. Harlan was serves on the International Indigenous Peoples Working Group on HIV/AIDS. Closer to home, Harlan is a board member of Qmunity, the home for Vancouver's LGBT, Queer and Two-Spirit community.
Toni Schmader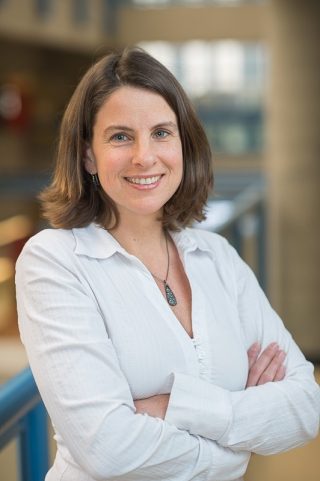 Director, Social Identity Lab, UBC; Professor, Psychology, Faculty of Arts, UBC; Canada Research Chair in Social Psychology at the University of British Columbia
Toni Schmader holds the Canada Research Chair in Social Psychology at the University of British Columbia. She received her Ph.D. in Social Psychology from the University of California, Santa Barbara. She spent 10 years on the faculty at the University of Arizona, and has held a visiting position at Harvard University. Her research examines the interplay between self and social identity, particularly when one's social identity is accord lower status or is targeted by negative stereotypes. In exploring these issues, her research draws upon and extends existing work on implicit gender bias, social stigma, social justice, social cognition, intergroup emotion, self-esteem, and motivation and performance. Her research has received funding from the Social Sciences and Humanities Research Council, National Science Foundation and the National Institute of Mental Health. She has served as an Associate Editor at the Journal of Personality and Social Psychology and Personality and Social Psychology Bulletin and on the Executive Committees of both the Society for Personality and Social Psychology and the Society of Experimental Social Psychology. She has published over 60 peer-reviewed journals and book chapters and co-authored or edited two books. In 2013, she was the recipient of the Killam Faculty Research Prize.