Virtual Spring Wine Tasting with alumni UBC
alumni UBC has teamed up with alumni wineries throughout the Okanagan and BC to bring a variety of tasting experiences to you in 2021.
In this virtual event with host DJ Kearney, BA'84, we will sample four rosé wines from the Okanagan. Join us to learn about the unique expression of rosé wines of the Okanagan and the growth of the BC wine industry.
Experience these four rosé wines with Sarah Bancroft, BA'93, MA'97 and Murray Bancroft, BA'93 from Birch Block Vineyard, Graham Nordin, BKin'11 from CedarCreek Estate Winery, David Scholefield, BA'75 from Haywire, and Tony Holler, BSc'74, MD'79 from Poplar Grove Winery.
We will also hear from UBC professor Dr. Wes Zandberg and Supra Research and Development analytical scientist Sarah Lyons, MSc'20 about their research on what smoke taint in the Okanagan means for local winemaking.
Presented in partnership with the UBC Wine Research Centre and Faculty of Management at UBC Okanagan



Saturday, June 12, 2021
4:30-6:00pm PDT

Questions? Please contact Beverley Wong at beverley.wong@ubc.ca.
Rosés of the Okanagan Wine Pack
With this exclusive Rosés of the Okanagan offer, you will receive the four bottles of wine that will be featured in the virtual event. Please click on the link below to be directed to Marquis Wine Cellars online shop. Limited supplies are available.
From every UBC Wine Pack purchase, a $10 donation will be made to the Blue & Gold fund supporting UBC students.
Cost: $146.59 plus shipping
Wine pack sales (with shipping) have now closed. However, if you live in the Vancouver area, orders can be placed and picked up until June 12th (while quantities last).
Note: You must be 19+ and live in British Columbia. A timely delivery for those in rural areas cannot be guaranteed, so please order early. Deliveries containing alcohol will be available for pick up at your local Canada Post location. Door delivery is not available.
You are not required to open all four bottles for the tasting. You can follow along with us at your own pace.
Speaker Biographies
DJ Kearney, BA'84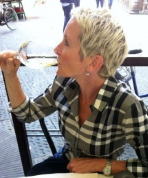 Wine Educator, Wine Writer, Judge, Presenter & Chef
@djwines
DJ Kearney is a Vancouver-based wine educator, wine writer, critic, judge, presenter and classically trained cook. She has taught over a thousand sommelier candidates for the International Sommelier Guild throughout North America and currently teaches the WSET program at PICA. DJ brings a truly global perspective to her work and has traveled to most major wine regions of the world.
DJ is especially devoted to the wines of her home region. For many years, she has been an industry advisor and ambassador for BC wines, teaching and presenting on behalf of the industry. DJ has toured international critics and personalities like Decanter's Steven Spurrier through the Okanagan and Similkameen Valleys, and inaugurated the Judgment of BC benchmark tasting.
In addition to managing a select client list, DJ is the Director of Wine at Vancouver's prestigious Terminal City Club, the Vice President of CAPS-BC, and a Dame d'Escoffier. DJ was awarded the 2019 SIPS prize at the Vancouver International Wine Festival and was one of five global nominees for the WSET's 2019 Outstanding Alumni Award.
Sarah Lyons, MSc'20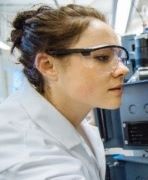 Analytical Scientist, Supra Research and Development
Sarah Lyons' MSc research focus was on how different yeast strains may be used to produce different flavour compounds in wines; she was also focused on assessing the impact of environmental conditions, smoke and agro-sprays in particular, on grapevine microbiology.
Sarah has recently accepted a position at Supra Research & Development, where one of her research focuses is further improving smoke-taint testing procedures.
Dr. Wesley Zandberg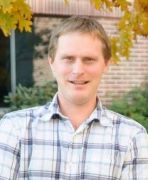 Assistant Professor, Biochemistry and Molecular Biology, Chemistry
Dr. Zandberg is the author of the recent study by a team of UBC Okanagan researchers that has led to the development of a preventative strategy for protecting grapes from volatile phenols—flavoured compounds present in smoke that may be absorbed into ripening grapes and subsequently impact wine flavour. Prior to this work, his lab worked closely with Kelowna-based Supra Research and Development to devise improved smoke-taint testing procedures and evaluate the biochemical impact of smoke on wine grapes.
Dr. Zandberg's work is in the field of analytical glycobiology: the use of modern instrumental techniques to study simple carbohydrates, or their oligomers (glycans) and their metabolism, whether this occurs in the digestive tract of an animal (or person) or in the fermentation tank.
Sarah Bancroft, BA'93, MA'97 and Murray Bancroft, BA'93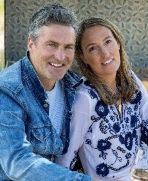 Co-founders, Birch Block Vineyard
@birch.block.vineyard
Sarah Bancroft is a digital media specialist currently based in Vancouver. She co-founded the trendsetting web-native magazine VitaminDaily which was acquired by Glacier Media in 2013. Before that, Bancroft was a senior editor at Vancouver magazine, and at FASHION magazine. She began her career as a fashion buyer for Aritzia.
Murray Bancroft is a culinary consultant who got his start working in the kitchen at Vancouver's renown Le Crocodile. After launching the test kitchen of Cactus Club, he has gone on to do food styling for magazines, books,TV commercials and packaging for leading food manufacturers in the natural food world. He participated in grape harvests in Champagne and Bordeaux while the family was based in Paris.
In 2016, the Bancrofts purchased a 5-acre plot of virgin land in a small South Okanagan town called Kaleden on Skaha Lake. They have planted 100% pinot noir on the property, which was formerly a llama farm. They practice organic and regenerative farming and natural winemaking, specializing in rosé, pétulant-naturel and piquette. Sarah and Murray Bancroft met at UBC and have been together for more than 20 years.
Graham Nordin, BKin'11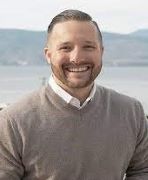 General Manager, CedarCreek Estate Winery
@cedarcreekwine
Graham Nordin is the General Manager of CedarCreek Estate Winery. In this role he is involved in all aspects of the wine business: operations/production, marketing, hospitality, new business development and wine education. He also has the pleasure to introduce the wines and the region to key opinion leaders and influencers travelling from around the world to visit the Okanagan Valley.
Graham joined the executive leadership team in 2017 as the Director of Wine Experience at Mission Hill Family Estate. He brings a wealth of diverse and extensive experience from more than 15 years working in the wine and hospitality industry in Canada. He has progressed in a variety of sales related roles – fine wine sales (both Retail & On-Premise), to National Key Account Management and served as the Regional Sales Manager of British Columbia for Mark Anthony Wine & Spirits.
A graduate of the University of British Columbia, Graham is certified through the Wine and Spirit Education Trust (WSET) as well as being a Certified Canadian Wine Scholar (CWS). He has appeared on both television and radio and has been fortunate to have traveled to many of the major wine regions of the world. In addition, Graham currently sits on the Board of Directors of the Canadian Association of Professional Sommeliers.
As a full-time Okanagan resident, Graham serves as a passionate advocate for the Okanagan Valley and ambassador for BC wine in Canada and abroad.
David Scholefield, BA'75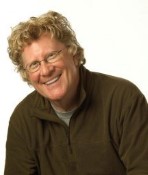 Wine Personality
@haywirewine
David Scholefield is highly regarded around the wine world for his legendary palate, which served him well for 25 years as the fine wine buyer for the British Columbia Liquor Distribution Branch (BCLDB). David was largely responsible for the broad and excellent choice of wine sold through provincial BC Liquor stores today.
After his government career, he went on to head the strategic vision and acquisitions of one Canada's most prestigious wine importing agencies. David has judged and spoken about wine globally, spent a decade moderating the acclaimed Reserve tastings at Aspen's legendary Food and Wine Festival, and is considered a 'wine Renaissance man' in his hometown of Vancouver. Largely retired, he still keeps his hand in the affairs of Okanagan Crush Pad Winery, a celebrated and leading-edge estate based in Summerland, where Haywire is their flagship label.
Tony Holler, BSc'74, MD'79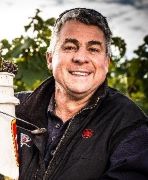 Owner & President, Poplar Grove Winery
@poplargrovewinery
Tony grew up in Summerland, BC on his family's farm which was predominantly apples but included soft fruits and pears. He studied sciences at Okanagan College and moved on to UBC where he received a Bachelor of Science in Biochemistry and a Medical degree. Tony worked at the University Hospital for 11 years as an Emergency Room Physician and was a Clinical Instructor of Medicine. In 1993, Tony and others founded ID Biomedical Corporation (IDB) which was focused on molecular diagnostics and vaccines. In 1999, Tony became the CEO of the company and the company's focus shifted to the development of vaccine products. In 2005, IDB was acquired by GlaxoSmithKline. Since the acquisition, Tony has focused on working with a number of companies providing strategic advice and sitting on their boards. He is currently Chairman of Perimeter Medical Imaging AI; Chairman of Sunniva Inc.; and an Advisory Board Member of Roadmap Capital, a private equity firm focused on late-stage technology companies.
Over the years, Tony has acquired approximately 5,000 bottles from wineries all over the world. His interest in Okanagan wines started in the early 2000s when he started tasting wines from some of the top producers in the Okanagan Valley. This led Tony to believe that the Okanagan is capable of producing world class wines and led to the purchase of Poplar Grove Winery. Fifteen years later, Poplar Grove's signature red blend, The Legacy, has been internationally recognized, achieving GOLD medal status, vintage after vintage. The Legacy 2013 received Double GOLD and 96 points at the San Francisco Wine Competition and The Legacy 2016 was at the top of the podium with 96 points and a GOLD medal at the Decanter World Wine Awards.