From sustainability to technology to science education to health care, what are the key innovation opportunities and challenges facing BC? What investments will boost our economy and improve British Columbians' quality of life? Join us as a panel of UBC researchers highlight key science and tech issues in the lead up to BC's 2017 election.
This event took place February 21, 2017, at Science World at Telus World of Science in Vancouver, BC.
Moderator
Erica Johnson, Senior Investigative Reporter, CBC: Go Public
Panelists
Dr. George Bluman, BSc'64 – Professor Emeritus, Mathematics, UBC
Dr. Kai Chan – Professor, Institute for Resources, Environment & Sustainability
Dr. Jennifer Gardy, BSc'00 – Senior Scientist at the British Columbia Centre for Disease Control; Assistant Professor, UBC School of Population and Public Health; Associate Member, Microbiology & Immunology; Canada Research Chair in Public Health Genomics
Dr. Andrew Warfield, MSc'01 – Associate Professor and Alfred P. Sloan Research Fellow, Department of Computer Science, UBC Faculty of Science
Panelist Biographies
Erica Johnson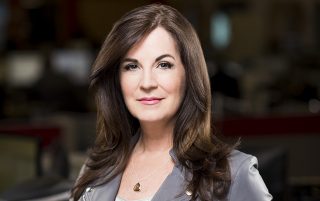 Erica Johnson is a senior investigative reporter for CBC's Go Public, an investigative news segment that tackles issues of national interest.  Most recently, Go Public has investigated financial elder abuse, the country's lack of a national pharmacare program, and Canada's home care crisis.
After graduating from Ryerson Polytechnic University, Johnson worked at several private radio stations before joining the CBC, where she has anchored and reported for both radio and television for more than two decades.  Before joining Go Public, Johnson hosted CBC's investigative consumer program Marketplace for 15 years, where her stories changed corporate behaviour and federal regulations.
Her reports can been seen on CBC television's The National and heard on CBC radio's World Report.
Johnson is a five-time Gemini nominee for best host of a news/information series and has won numerous television and radio awards.
Dr. George Bluman, BSc'64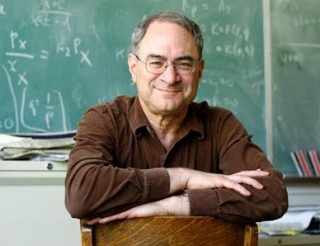 George Bluman is Professor Emeritus of Mathematics at UBC. Born in Vancouver, he received his BSc (Honours) in Mathematics and Physics from UBC in 1964 and PhD in Applied Mathematics from Caltech. He joined the UBC faculty in 1968.  He has served as Head of UBC Mathematics from 1997-2002, as a vice-president of the Canadian Mathematical Society (CMS), on the UBC Senate, and on the UBC medical school admissions committee.
George Bluman's research is in symmetries and differential equations.  He has co-authored four books in this field, published in the Springer Applied Mathematical Sciences series, with three of these books also published in China. He also authored a problem book in calculus.  He has written over 70 papers in his field of research as well as papers in mathematics and science education.
George has been involved in Math education in BC schools since 1969.  In this regard, he has written many reports and given over 150 workshops to students and teachers in elementary and secondary schools throughout BC as well as initiated the UBC Math Circle for the top Lower Mainland high school students. For several years, until it was recently disbanded, he served on the BC Provincial Board of Examiners (K-12).  In 2001, George Bluman received the CMS Adrien Pouliot Prize, the most important Canadian prize in Math Education.
Dr. Kai Chan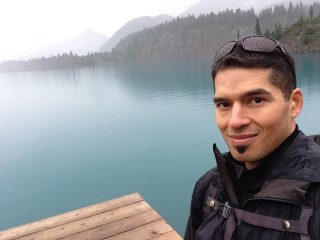 Kai Chan is a professor at the Institute for Resources, Environment and Sustainability at the University of British Columbia. Kai is an interdisciplinary, problem-oriented sustainability scientist, trained in ecology, policy, and ethics from Princeton and Stanford Universities. He strives to understand how social-ecological systems can be transformed to be both better and wilder. Kai leads CHANS lab (www.chanslab.ires.ubc.ca), Connecting Human and Natural Systems; he is a Leopold Leadership Program fellow, a director on the board of the BC chapter of the Canadian Parks and Wilderness Society (CPAWS), a director on the board of the North American section of the Society for Conservation Biology, a member of the Global Young Academy, a senior fellow of the Environmental Leadership Program, a coordinating lead author for the IPBES Global Assessment, and (in 2012) the Fulbright Canada Visiting Research Chair at the University of California, Santa Barbara.
Dr. Jennifer Gardy, BSc'00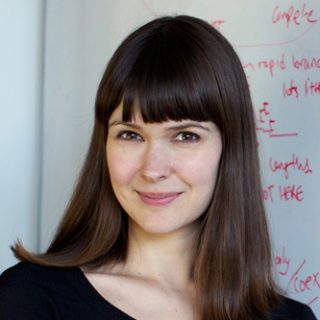 Jennifer Gardy is both a scientist and a science communicator. As an assistant professor in the School of Population and Public Health at UBC, she holds a Tier 2 Canada Research Chair in Public Health Genomics. Situated at the British Columbia Centre for Disease Control, her lab uses microbial genomics, phylogenetics, and bioinformatics to understand the transmission and epidemiology of infectious diseases, including tuberculosis, influenza, and measles.
Outside of academia, Jennifer works in science communication. She's hosted an eight-part science series for CBC Television, multiple episodes of CBC's long-running documentary series The Nature of Things, and is a regular guest host on Discovery Channel Canada's flagship science newsmagazine, Daily Planet. She's also blogged and written for Canadian newspaper The Globe & Mail, recently published a children's book called It's Catching! The Infectious World of Germs and Microbes, and runs a series of workshops for grad students and postdocs on how to communicate science effectively.
Dr. Andrew Warfield, MSc'01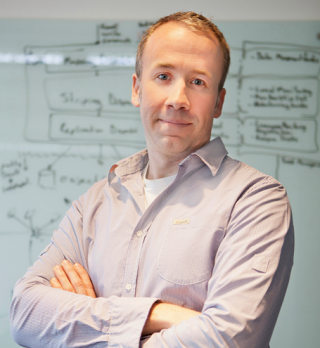 Andrew Warfield is an associate professor in the computer science department at the University of British Columbia.  He is a Sloan Research Fellow, and explores research topics broadly related to software systems including cloud computing, storage, networking, security, and big data.  Andrew is the CTO at Coho Data, a Vancouver-based enterprise storage company that provides a scalable data platform based on high-performance nonvolatile memories.  Dr. Warfield completed his PhD at the University of Cambridge, and has held technical positions at AT&T Research, Intel Research, XenSource, and Citrix.