On December 14, 2017 at the Waldorf Astoria Shanghai, in celebration of alumni UBC's 100th year, Jeff Todd, Executive Director, alumni UBC & Associate Vice-President, Alumni, hosted a special dinner and In Conversation featuring UBC alum, Albert Yu, MSc'85, CEO Asia for BMO Financial Group. Albert shared his experiences since graduating from UBC as well as some of the lessons he's learned from his global management and leadership experience across Canada, US, Latin America, and the Asia Pacific.
Photos
Speaker
Albert Yu, MSc'85
CEO Asia, BMO Financial Group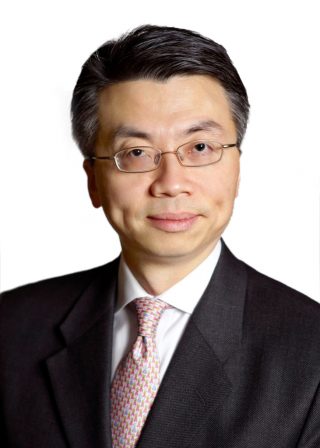 Albert Yu is the CEO Asia for BMO Financial Group, a diversified global financial services conglomerate, consisting of the Bank of Montreal and its subsidiaries and affiliates. Since 2009, Mr. Yu is responsible for all businesses entities and interests of BMO Financial Group throughout the Asia Pacific countries. With offices across 9 cities with Beijing as the Asia headquarter, BMO in Asia is active in Investment & Corporate Banking, Fixed Income & Currency, Structured Products, Trade Finance & FI Banking, Private Banking, ETF and Asset Management. The Bank has further business interests by way of equity partnership in COFCO Trust in Beijing, and Fullgoal Fund Management Company in Shanghai.
Mr. Yu is also a Director of the Board and the President of Bank of Montreal (China) Co. Ltd., a wholly owned locally incorporated banking subsidiary in mainland China. The only Canadian and one of five North American banks with that status in China. He also serves as a Director of the Board of COFCO Trust in Beijing, as well as BMO Global Asset Management (Asia) Ltd. in Hong Kong.
Mr. Yu started his Canadian career with Bankers Trust in Toronto, followed by CIBC World Markets in Toronto and New York, and HSBC in New York before joining BMO. From derivatives trading, investment banking to senior management, he is an accomplished banker with many years of global experience across capital markets and wealth management. This includes senior management experience leading businesses in Canada, US, Latin America, and currently, China and Asia Pacific.
Mr. Yu has a Master of Science in Business Administration from the Sauder School of Business, University of British Columbia, and an Honors Bachelor of Commerce from University of Windsor.