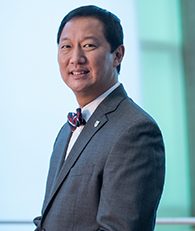 Every day we read about the new ways that digital technologies and big data are changing the way we live. In areas as diverse as healthcare, heavy industry, transportation, and communication technologies, the future is increasingly digital. Canada's new Digital Technology Supercluster, based on the west coast, is a collaborative consortium with the goal of ensuring Canada's competitiveness in the digital world. Hear from UBC's president and vice-chancellor, Professor Santa J. Ono, and a panel of UBC experts as they have an in-depth discussion about the promise and challenges of the big data digital world we now live in. What concerns will we face in the years ahead? What opportunities will arise? How will the Digital Technology Supercluster position Canada as a global leader in digital technologies?
Moderator
Professor Santa J. Ono – President and Vice-Chancellor, UBC
Panelists
Gail Murphy – Vice-President Research & Innovation at the University of British Columbia; Professor, Department of Computer Science; Co-Founder & Director, Tasktop Technologies Incorporated
Anoush Poursartip – Director, Composites Research Network; Professor, Department of Materials Engineering, University of British Columbia
Azim Shariff – UBC's new Canada 150 Research Chair of Moral Psychology
This program took place May 1, 2018, at the Globe & Mail Centre in Toronto, ON.
Podcast
Panelist Biographies
Gail Murphy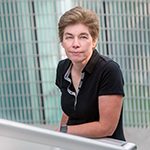 Gail Murphy is the Vice-President Research & Innovation and a Professor of Computer Science at the University of British Columbia. She is a member of the Board for Canada's Digital Technologies Supercluster, which aims to solve some of the most pressing productivity, health and sustainability challenges facing Canada and the world today.
Prior to her appointment as VP of Research & Innovation, Dr. Murphy served as the Associate Vice-President, Research pro tem at UBC. She was involved in the strategy and operations of the UBC Research Excellence Cluster initiative; strengthened UBC's involvement with Microsoft; helped found the Cascadia Urban Analytics Consortium (a joint initiative with the University of Washington); and improved research infrastructure in the areas of Advanced Research Computing and Sequencing and Bioinformatics.
Dr. Murphy is a recognized leader in software engineering research. She is a co-founder and board member of Tasktop Technologies Incorporated, which provides a software delivery integration platform and which grew from a successful research project in her laboratory. Her research focuses on knowledge worker productivity. She is a Fellow of the Royal Society of Canada and of the ACM.
Anoush Poursartip
Anoush Poursartip is a Professor in the Department of Materials Engineering and Directs the Composite Research Network at UBC. He joined UBC after gaining a BA and PhD from Cambridge University. His area of research is the manufacturing and design of advanced composite materials, materials which have disrupted the aerospace industry due to their superior properties and light weight, and which are playing a critical role in the future of the automotive industry as it moves to electric vehicles.  Advanced composites are notoriously difficult to manufacture and design, so Poursartip and his colleagues have been leaders in the development and use of virtual simulation and digital technologies to understand, de-risk and optimize their use.  Fundamental science has been combined with a strong translational and engineering focus to create the Composites Research Network, which is a collaboration of academia and industry across Canada with excellent international connections and influence.
Azim Shariff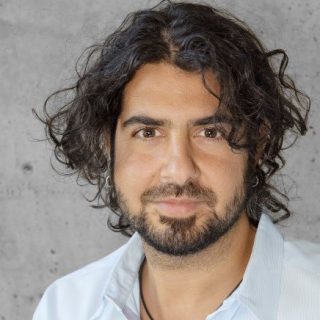 Azim Shariff earned his undergraduate degree from the University of Toronto and doctorate from the University of British Columbia—where he will be returning this summer as the Canada 150 Research Chair of Moral Psychology. He is currently an Associate Professor in the University of California Irvine's Department of Psychology and Social Behavior where he is director of the Culture and Morality Lab.  His research on morality, religion, and technology regularly receives global media coverage, and has appeared in top academic journals such as Science and Nature Human Behavior. He has written about this work for The New York Times and Scientific American, and has spoken at the Aspen Ideas Festival and World Science Festival in New York. Professor Shariff is a fellow of the Society for Experimental Social Psychology, and was named a Rising Star by the Association for Psychological Science. He co-teaches a free Massive Online Open Course (MOOC) on The Science of Religion for the public through edX, and sponsored by UBC.