Some of us will never have to ask the question, "How do I want to die?" But for individuals with terminal illnesses or conditions that cause them chronic pain, it is a regular consideration. Assisted suicide remains illegal in Canada but public support is growing for individuals to have greater control over how and when they will die. Though life is precious and should be preserved as long as possible, at what point do concerns about quality of life become more important than the quantity of time that remains? Is improved palliative care the solution to this sensitive ethical debate? Or should individuals have access to other options?
This event took place November 25, 2014, at the Kay Meek Centre in West Vancouver, BC.
In partnership with:
Official Broadcast and Online Media Partner:

Special thanks to our webcast partner:
Photos
Moderator
Duncan McCue, LLB'96 – Correspondent, The National, CBC
Panelists
Dr. Romayne Gallagher, BSc'79, MD'84 – Clinical Professor, UBC Department of Family Medicine; Head of the Division of Palliative Care, Providence Health Care
Grace Pastine – Litigation Director, B.C. Civil Liberties Association
Dr. Derryck Smith – Clinical Professor Emeritus, UBC Department of Psychiatry
Jim Stephenson – Chair of the Board, Dying with Dignity Canada
Dr. Paul Sugar – Palliative Care Physician, Lions Gate Hospital; Clinical Assistant Professor, UBC Department of Family Practice
Panelist Biographies
Duncan McCue, LLB'96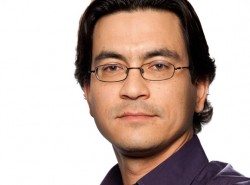 Duncan McCue has been a reporter for CBC News in Vancouver for over 15 years. His news and current affairs pieces are featured on CBC's flagship news show, The National. Duncan McCue's series 'Last Right' won a 2014 Webster Award for excellence in legal journalism. The series followed Canadians, many of them terminally ill, who have decided to end their lives and want to control the way they die.
He's also an adjunct professor at the UBC School of Journalism, and has taught journalism to Indigenous students at First Nations University and Capilano College.
McCue was awarded a Knight Fellowship at Stanford University in 2011, where he created an online guide for journalists called Reporting in Indigenous Communities (www.riic.ca). Before becoming a journalist, Duncan studied English at the University of King's College, then Law at UBC. He was called to the bar in British Columbia in 1998.
Duncan is Anishinaabe, a member of the Chippewas of Georgina Island First Nation in southern Ontario. He lives with his wife and two children in Vancouver.
Dr. Romayne Gallagher, BSc'79, MD'84
Romayne Gallagher is a Clinical Professor in the Department of Family Medicine at UBC and the Head of the Division of Palliative Care at Providence Health Care in Vancouver. She has been a physician involved in palliative care in people's home through to acute care in the last 25 years. She has worked at various levels of the national, provincial and regional levels of the healthcare system to improve access to palliative care.
Grace Pastine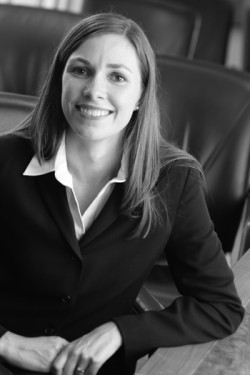 Grace Pastine is the Litigation Director for the B.C. Civil Liberties Association. Grace conducts litigation and manages the strategic direction of the legal activities of the BCCLA on a broad range of civil liberties cases. She has directed cases on issues including freedom of speech and expression, national security issues, access to governmental information, police misconduct, privacy rights, women's rights, voting rights, right to counsel and prisoner rights. She has appeared as counsel for the BCCLA on a variety of public interest cases before commissions and at all levels of court, including the Supreme Court of Canada. Grace is a frequent public speaker and media commentator on civil liberties issues. She has taught law school courses as an adjunct professor at the University of British Columbia and the University of Victoria.
Dr. Derryck Smith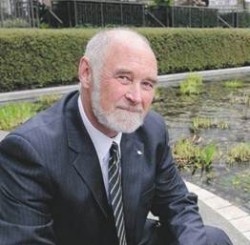 Dr. Smith currently focuses his practice on treating ADHD and brain injury in children and adults. He also performs psychiatric assessments for individuals with workplace disabilities. He has particular expertise in the area of traumatic brain injuries in the workplace.
Dr. Smith is on the Board of the World Federation of Right to Die Societies and Co-Chair of the Dying with Dignity Physicians Advisory Council. He is a Clinical Professor Emeritus with the UBC Department of Psychiatry, past president of the Medical Legal Society and the BC Medical Association and was Chair of the Board for Greater Vancouver Mental Health Services Society
Dr. Smith, MD FRCPC, graduated from Medical School at the University of Western Ontario and completed training and certification in psychiatry at UBC in 1985.
Dr. Smith submitted an affidavit in the Lee Carter case.
Jim Stephenson
Currently a computer consultant, Jim's past experience includes First Nations economic development (Haida and Cowichan bands), and projects for BC Hydro, BC Gas, and WorkSafe BC (WCB). He has also consulted for corporate clients in the USA, the UK, Australia, Singapore, and Hong Kong. As a professor of business at UBC and SFU, he taught courses in policy analysis and information systems.
In the 1980's, Jim was president of Stephenson Software Inc., which developed the VP Planner spreadsheet and database program sold around the world and translated into seven languages.
Jim has served his community as a scout leader, and as founding president of the North Vancouver Elementary Band & Strings Parents' Association in the mid-90's, which helped to save the instrumental music programs in North Vancouver elementary schools. He is a member and past president of the North Shore Unitarian Church. Jim has a BS in electrical engineering and a joint PhD in business and economics from Stanford University.
Dr. Paul Sugar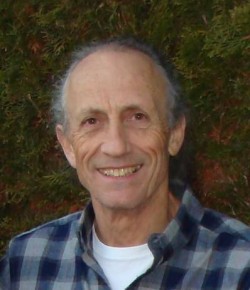 Dr. Paul Sugar has served the North Shore community as a family physician for over 30 years. He is currently a palliative care physician working within Vancouver Coastal Health (VCH) at Lions Gate Hospital and at the North Shore Hospice, as well as in the community.
In 2013, he co-founded the Paul Sugar Palliative Support Foundation, which was established to assist and support terminally ill patients who are in need. He is a Clinical Assistant Professor at UBC, Department of Family Practice.
Dr. Sugar has been recognized with numerous provincial and federal awards for outstanding personal and professional achievement in the field of palliative care – these include two HEABC Excellence in BC healthcare awards, the Queen Elizabeth II Diamond Jubilee Medal and the BCHPCA Award of Excellence.