Urbanization is a defining trend of our time. As our cities have expanded and existing infrastructure has aged, challenges with our existing urban designs have become increasingly evident. From traffic to housing, the environment and beyond, there are clear opportunities to reshape the design of our cities to become more sustainable and liveable. Technological advances driven by data, connectivity, and automation will play a key role in the development of these "smart cities" but there must also be a strong emphasis on increasing green space and improving mobility.
Join fellow UBC alumni and friends in Hong Kong for a panel discussion about "smart cities". Learn about the key features defining these cities of the future and find out how UBC research is leading the way towards their development. Following the discussion, stay for a networking reception with your UBC community.
Moderated by James Olson, BSc'89, BASc'91, PhD'96 – Dean, UBC Faculty of Applied Science.
Closing remarks from Robert Helsley, PhD – Dean of UBC Sauder School of Business.
Presented in partnership with the UBC Faculty of Applied Science and UBC Sauder School of Business.
This program took place May 14, 2019 at The Hub (Wan Chai) in Hong Kong.
Panelists
Ron Kellett, MArch – Professor and Director, UBC School of Architecture and Landscape Architecture
Wendy Lee, BASc'95, MBA, DBA – Regional Manager, Taiwan, HK & Macau, Autodesk Far East Ltd.
Walter Mérida, PhD – Associate Dean, Research and Industrial Partnerships Faculty of Applied Science
Richard Yue, BASc'85, MBA'87 – Chief Executive Officer, Chief Investment Officer, Arch Capital Management
Photos
Speaker Biographies
Ron Kellett, MArch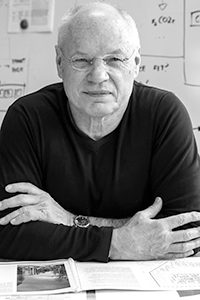 Ronald Kellett is Professor and Director of the School of Architecture and Landscape Architecture, co-director of the elementslab in the Centre for Interactive Research on Sustainability and the Masters of Engineering Leadership in High Performance Buildings, a post-professional degree program of the Faculty of Applied Science at the University of British Columbia. Ron holds degrees in Environmental Studies and in Architecture. At UBC since 2004, his teaching and research develops decision support tools and approaches to sustainability-oriented urban design at neighbourhood and greater scales, winning awards from the American Society of Landscape Architects, the Canadian Society of Landscape Architects, the Council of Educators in Landscape Architecture, the Planning Institute of British Columbia and the American Planning Association (Oregon Chapter). He is principal investigator of the Energy Efficiency in the Built Environment project for the Pacific Institute for Climate Solutions, a 5-year research program to reduce the energy and carbon emissions intensity of buildings and communities in British Columbia.
Wendy Lee, BASc'95, MBA, DBA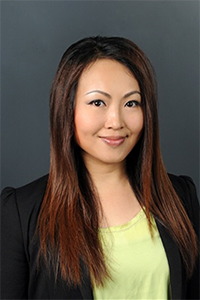 Wendy is currently the Regional Manager of Autodesk (Taiwan, Hong Kong and Macau) managing the overall business and operations in the regions, covering sales and marketing strategies, channels and business development. She also serves as a director of Hong Kong Internet Registration Corporation (HKIRC), a member of the Enterprise Support Scheme Assessment Panel under the Innovation and Technology Fund, a member of the Cyberport's Entrepreneurship Committee Advisory Group, the Vice President of Hong Kong Innovative Technology Development Association, the Past Chairman of the BCS (Hong Kong Section) (2012-2013) and the Past Vice Chairman of the Hong Kong Institute of Building Information Modelling (HKIBIM) (2011-2012). She is also a media columnist for technology to promote and enhance the creativity, entrepreneurship, STEM and professional status of Hong Kong and foster the development of ICT talents. Wendy received a bachelor degree in Electrical and Computer Engineering from UBC, an MBA from The University of Leicester, U.K., and a DBA from the University of South Australia.
Walter Mérida, PhD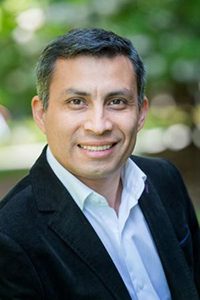 Walter Mérida is a mechanical engineering professor, the director of the Clean Energy Research Centre and the associate dean of Research and Industrial Partnerships in the Faculty of Applied Science at UBC. He began his career in clean energy working with Ballard Power Systems, British Gas Investments Canada, and academic partners more than twenty years ago. He holds the Methanex Professorship in Clean Energy Systems, and has developed industry-led consortia on clean energy technologies. Walter currently leads the Transportation Futures Group at the Pacific Institute for Climate Solutions, and he serves on the Board of Directors for the Canadian Hydrogen and Fuel Cell Association and the Institute for Breakthrough Energy Technologies.
He joined the Academic Council for the Global Alliance Powerfuels led by the German Energy Agency, and he serves on the Climate Change Advisory Board for Toronto Dominion Insurance. In 2016, he was recognized as one of Canada's Clean50, and in 2017, he received a Research Award from the Peter Wall Institute for Advanced Studies.
Richard Yue, BASc'85, MBA'87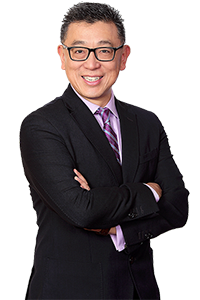 Richard Yue co-founded ARCH Capital in 2006 and has over 25 years of experience in the Asian real estate industry. Richard's experience includes investing over US$5.0 billion of equity around Asia across core, core-plus, value-add, and opportunistic strategies. Experience spans real estate investment, property development, project management, banking and capital markets, corporate finance/M&A, and regional REIT structuring and securitizations.
Richard was a former Director of Investments at AIG Global Real Estate and prior to that Director at Citigroup Real Estate and Capital Markets. Richard received his MBA and Bachelor's Degrees in Structural Engineering from the University of British Columbia, Canada.