We want to introduce you to some of UBC's great minds—faculty members who research some of the most intriguing and important topics of our time.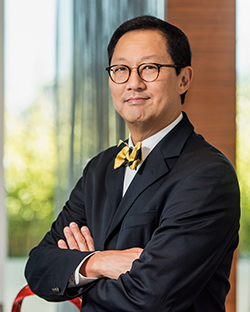 Hear how four UBC researchers are making an impact in areas such as forestry dynamics, climate change and forest fires; gene and cell therapy to treat diabetes; social inclusion and the rights of individuals with intellectual and developmental disabilities; and the development of advanced computational models of the human body.
Join UBC's President and Vice-Chancellor, Professor Santa J. Ono, to hear brief introductions of each researcher's work. Then, take the opportunity to chat with the speakers and your fellow alumni and friends at an informal reception—all at Ottawa's National Arts Centre.
Featured Researchers
Lori Daniels – Professor, Department of Forest and Conservation Sciences, Faculty of Forestry, UBC
Rachelle Hole – Associate Professor, School of Social Work, Faculty of Health and Social Development, UBC Okanagan
Timothy Kieffer – Professor, Department of Cellular & Physiological Sciences, Faculty of Medicine, UBC
Dinesh K. Pai – Professor, Department of Computer Science, Faculty of Science, UBC
This program took place February 5, 2019, at the National Arts Centre in Ottawa, ON.
Photos
Researcher Biographies
Lori Daniels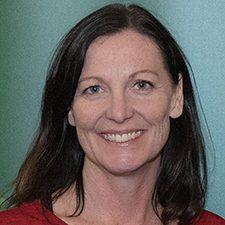 Lori Daniels is a Professor of Forest Ecology in the Department of Forest and Conservation Sciences, where she directs the Tree-Ring Lab at UBC. Dr. Daniels' research investigates the impacts of natural and anthropogenic disturbances and climate change on temperate forests in North and South America. With her graduate students, Dr. Daniels has on-going research on wildfires, forest dynamics, and social-ecological resilience to climate change in coastal and interior British Columbia, the Rocky Mountain National Parks, foothills of Alberta and northern Patagonia. Her research at UBC is supported by several prestigious grants including NSERC Discovery, Natural Resources Canada Climate Change Adaptation, Wall Solutions Initiative from the Peter Wall Institute for Advanced Studies, and a grant from the Intact Foundation to support ongoing collaboration with the St'uxwtéws Band.
Dr. Daniels strives to advance fundamental scientific knowledge on forest. Her enduring partnerships with local and national governments, environmental organizations, forest management companies, community forests, and First Nations ensure her scientific advances are translated to active conservation, restoration and management policies and practices. As well, she has served on BC's Prescribed Fire Council and as an advisor to the 2017 Provincial Flood and Fire Review. She is a member of the Canadian Wildfire Strategy Implementation Team and contributor to the Blueprint for Wildland Fire Science in Canada (2019-2029).
An educator at heart, Dr. Daniels has taught 5000 undergraduate students at UBC was the recipient of the Killiam Teaching Award in 2007. She has mentored 46 post-graduates, 100 undergraduates, and 16 Indigenous scholars at UBC, each gaining high-quality research experience and developing specialized skills in tree-ring science. Given the tremendous impacts of wildfires on Canadian forests and citizens, she has developed a public outreach and education program by collaborating with the media. She has given more than 200 interviews since 2015, including feature segments on CBC The National, CBC Sunday Edition, a Discovery Channel documentary, several international podcasts and an invited OpEd in the Global and Mail.
Rachelle Hole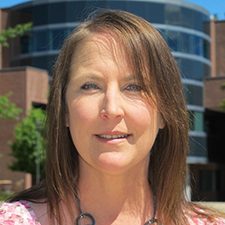 Rachelle Hole is an associate professor at the University of British Columbia Okanagan, School of Social Work and she is the co-director of the UBC Centre for Inclusion and Citizenship (CIC), the only university-based research centre in Canada with a dedicated focus on intellectual and developmental disabilities (IDD). The CIC was initiated in 2009 with the explicit goal to engage in research that informs policy and practice to improve the social inclusion and rights of persons with IDD and their families, and to inform the work of the individuals, agencies, and government bodies committed to supporting these individuals and their families.
Dr. Hole's research is informed by critical disability studies and she largely engages in community-based participatory approaches in her work. Dr. Hole was the lead researcher on the most comprehensive international study on Home Sharing (SSHRC funded), the fastest growing residential option for adults with IDD in Canada. Currently, Dr. Hole is the Project Director of a 5-year, 1.3 million dollar CIHR and SSHRC funded partnership grant, The Transitioning Youth with Disabilities and Employment Project – the TYDE Project. The goal of the TYDE Project is to develop, implement, and evaluate an online intervention created to improve employment outcomes for transitioning youth (ages 14 – 16) with IDD or Autism. The TYDE Project brings together the research expertise of 13 junior-, mid- and senior-career academics from both the health and social sciences, 3 B.C. provincial government partners, and 10 community partners (NGOs) who support children, youth and adults with IDD or Autism and their families.
Timothy Kieffer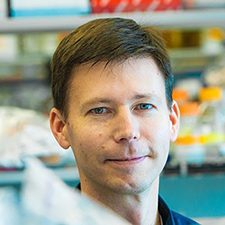 Timothy Kieffer is a professor in the Department of Cellular and Physiological Sciences in the Faculty of Medicine. Dr. Kieffer's laboratory is focused on the development of novel gene and cell therapy approaches to treat diabetes. He has co-authored more than 175 peer reviewed publications on these topics in addition to several book chapters and patents and given more than 100 invited presentations. He has mentored more than 40 graduate students and postdoctoral fellows in addition to numerous undergraduates and is an active teacher. He has received scholarships from the Canadian Diabetes Association (CDA), the Alberta Heritage Foundation for Medical Research, the Michael Smith Foundation for Health Research, and the JDRF and his research has been supported by these agencies, in addition to the Canadian Institutes of Health Research (CIHR), Canadian Foundation for Innovation and the Stem Cell Network.
Dr. Kieffer has also been a reviewer and member of grants review committees for these agencies, including serving as Scientific Officer and Chair on CIHR and CDA committees. In 2010 he received the CDA Young Scientist Award and in 2016 he spent 1 year on sabbatical at The Center for iPS Cell Research and Application (CiRA), Kyoto University.
Dinesh K. Pai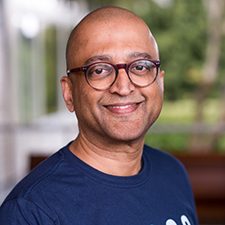 Dinesh K. Pai is a Professor and Tier 1 Canada Research Chair in the Department of Computer Science, where he directs the Sensorimotor Systems Laboratory. He is also a member of UBC's Institute for Computing, Information and Cognitive Systems (ICICS), the Institute of Applied Mathematics, the Graduate Program in Neuroscience, the ICORD International Collaboration on Repair Discoveries, and the Brain Research Centre. He received his Ph.D. from Cornell University, Ithaca, NY, and his B.Tech. degree from the Indian Institute of Technology, Madras. Pai has received several awards, including UBC's 2012 Killam Research Prize.
His current research is focused on sensorimotor computation in computer graphics, robotics, and neurobiology. His research led to the UBC spinoff company Vital Mechanics which is building advanced computational models of the human body, including the skin and soft tissues. Dr. Pai's interdisciplinary activities at UBC have been supported by several significant research grants, including NSERC Discovery and Idea-to-Innovation grants, a Major Thematic Grant from the Peter Wall Institute for Advanced Studies, and a Program Grant from the Human Frontier Science Program for studying modularity in the central nervous system. He also leads the Human Sensorimotor Systems theme within ICICS.