Children are Canada's future – but are we failing the next generation? Join CBC News' Reshmi Nair and UBC alumni and friends in Toronto for this special opportunity to hear from the President & CEO of UNICEF Canada, David Morley, C.M., MEd'08, about how Canada's falling behind when it comes to kids. Get a chance to ask your questions during an audience Q&A, and stay on for a post-program reception where you can carry on the conversation.
UNICEF has published fifteen Report Cards on the state of children and youth in high-income countries over the past seventeen years. Over time, a pattern has emerged that has become more and more alarming. Canada is losing momentum to improve outcomes for children and youth, and losing ground relative to our peers. Lagging outcomes and persistently wide gaps between children in health, violence and their own sense of well-being show up in the statistical evidence. Why do we rank 25th out of 41 rich nations in the latest UNICEF Report Card? How can we move the needle?
David will talk about ways in which Canada is performing well, where we're falling behind and where we must actively turn our attention to cultivate better, more equitable outcomes for children and youth.
Download the slides from his presentation (PDF)
Presented in partnership with UBC Faculty of Education.

Photos
Speaker Biographies
Reshmi Nair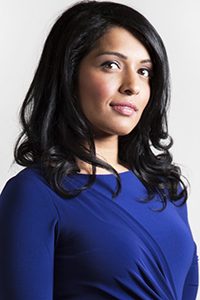 Reshmi Nair has been a host with CBC since 2009, launching Connect with Mark Kelley and covering breaking news around the world on CBC News Network. She hosted Four Rooms on CBC Television, and was lucky enough to participate in CBC's coverage of the Queen's Royal Visit on Canada Day 2010 live from Parliament Hill.
Reshmi began her broadcasting career in radio at Mountain FM in Squamish, B.C. She continued as a radio reporter with News1130 in Vancouver, winning an Edward R. Murrow Award for 'spot news coverage' of an oil pipeline rupture in Burnaby, B.C. She was a television reporter for CTV before happily settling into CBC's headquarters back home in Toronto.
David Morley, C.M., MEd'08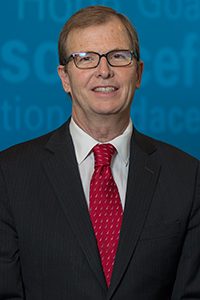 David Morley is the President and CEO of UNICEF Canada, a leading humanitarian organization dedicated to helping children around the world survive, thrive and reach their full potential.
David is a passionate voice for the world's most vulnerable citizens, who has dedicated his career to improving the lives of children and communities in Canada and around the world.
Under David's leadership, UNICEF Canada has played a key role in driving Canadian efforts to advance global child survival and mobilized Canadians across the country in an unprecedented response to the Syrian humanitarian crisis.
Before joining UNICEF Canada, David served as Executive Director of Médecins Sans Frontières/Doctors without Borders Canada, as President and CEO of Save the Children Canada and was the founding Executive Director of the Institute for Canadian Citizenship.
A recognized leader in the field, David currently teaches at the Munk School of Global Affairs at the University of Toronto, and is Co-Chair of the Stephen Lewis Foundation.  He has also served as Chair of the Canadian Partnership for Women and Children's Health and on the Board of Directors for several prominent organizations, including the Canadian Council for International Cooperation and has acted as a mentor with the Trudeau Foundation.
David completed his Master of Education from the University of British Columbia and a Bachelor of Arts in History from Carleton University.
In recognition of his work, David Morley was appointed to the Order of Canada on June 29, 2018.