Hong Kong is one of the densest cities in the world, with crowded high-rise housing, limited public spaces, and an efficient but packed mass transportation system. Yet the city of more than 7 million inhabitants has never had a full COVID-19 lockdown, and most recently has had zero to very few new local cases. What are the reasons for the city's COVID-19 successes?
Join this virtual discussion for an opportunity to hear from clinical microbiologist Dr. Jasper Chan about his in-depth observations on the fight against COVID-19 in Hong Kong.
Presented in partnership with the UBC Asia Pacific Regional Office.
Thursday, November 25, 2021
8:00-9:00pm HKT
Registration is required. Open to all alumni in Asia.
Questions? Please contact alumni.events@ubc.ca.
Speaker Biography
Dr. Jasper Chan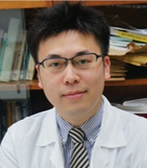 Dr. Jasper Fuk-Woo Chan is a tenured Clinical Associate Professor at the Department of Microbiology, The University of Hong Kong (HKU), Hong Kong, China. He also serves as an Honorary Consultant at Queen Mary Hospital (Hong Kong) and The University of Hong Kong-Shenzhen Hospital (Shenzhen). He received his M.B.B.S. from HKU in 2005 and underwent postgraduate specialist training at the Department of Medicine and Department of Microbiology at Queen Mary Hospital from 2006-2012. He was awarded the Sir Patrick Manson Gold Medal for the best Doctor of Medicine thesis at HKU in 2017.
Dr Chan's research focuses on the diagnosis, treatment, and control of emerging viral infections with pandemic potential and emerging infectious diseases with special relevance to Hong Kong and China. He has authored over 260 (more than 80 first/co-first/corresponding) journal publications in these areas (Scopus: h-index 67, citations >22,000), including first/co-first/corresponding-authored publications in The Lancet and Nature. Since 2015, Dr. Chan has been consistently ranked by Clarivate Analytics' Essential Science Indicators as one of the world's top 1% scholars by citations. He has served as expert member or ambassador of various international organizations, including member of the WHO ad hoc Expert Group focused on COVID-19 disease modelling (WHOCOM) and Young Ambassador of Science of the American Society for Microbiology. He has received a number of research awards, including the State Scientific and Technological Progress Award of the PRC National Government, the Chinese Medical Science and Technology Award of the Chinese Medical Association, the Most Promising Young Researcher Award of the Food and Health Bureau of the HKSAR Government, Biomedicines 2021 Young Investigator Award, Pathogens 2021 Young Investigator Award, and Lo Ying Shek Chi Wai Foundation Award for Young Investigator.