Building on the momentum of alumni UBC's popular webinar, Managing Your Energy at Work, and our online book club selection, The Power of Habit, by Charles Duhigg, The Habit Course will teach you how to implement new habits at work.
There's an inextricable link between managing your energy and implementing new habits. It is at this intersection that The Habit Course is focused.
Research shows over 40% of our day is dictated by habitual behaviours¹. What happens when our context at work changes, and the habits we have no longer serves us?
There are thousands of books dedicated to this topic and you've likely read at least one of them. Why then, is it such an elusive challenge to implement new habits? The problem is habits are not about knowing; they're about doing.
The Habit Course first launched more than five years ago to tackle this challenge and provide people the opportunity to experiment and design their own system for adapting to change.
As change becomes the norm in our workplace, our ability to adapt and modify our behaviours is a critical skill. Being able to implement habits of your choosing will allow you to excel at work, and provide additional bandwidth to focus on what really matters. In this five week, live online program, you will learn tried and tested practical tools to create new habits.
¹ Neal, David et al, Habits – A Repeat Performance, Duke University
By the end of the course, you will:
Gain a new perspective on how your own habits work
Be able to implement new habits
Better manage your energy at work
Build your resilience against distractions
Increase your confidence to take on new challenges
The course begins February 10, 2020, and ends March 13, 2020.
Course Fee
UBC Alumni Early Bird: $99 (After January 10th: $149)
General Admission Early Bird: $149 (After January 10th: $199)
Questions? Please contact alumni.careers@ubc.ca.
Course Overview
Week 1: What is a habit?
Discover a simple model to identify and design habits.
Week 2: Why do we have habits?
Apply practical insights from the science of habits and how it relates to managing energy.
Week 3: Mental habits
Identify mental blocks and distractions that get in the way of our habits and how to overcome them.
Week 4: Hidden aspects of habits
Uncover blindspots, get unstuck and leverage new perspectives.
Week 5: Creating a habit practice
Integrate key takeaways and craft a system for ongoing application.
How it Works
The Habit Course is comprised of five 2-hour online sessions delivered once per week. During class, you will learn new concepts, have opportunities to engage with classmates and the facilitator, and participate in reflective exercises.
Dates for live classes*
Wednesday, February 12, 2020 – 6:00-8:00 pm PST
Wednesday, February 19, 2020 – 6:00-8:00 pm PST
Wednesday, February 26, 2020 – 6:00-8:00 pm PST
Wednesday, March 4, 2020 – 6:00-8:00 pm PST
Wednesday, March 11, 2020 – 6:00-8:00 pm PST
*You must attend all live classes as each session builds on the previous one. Due to the nature of the course, there will be no make up classes.
Participants will be given a workbook in PDF format before each class. This will be used during sessions to complete exercises. We suggest printing it out before each class.
Between each session you will:
Work on your habit(s)
Track your progress
Complete reflective exercises
Meet with an accountability partner (remotely or in person)
Optional online office hours will take place live on Fridays at 9:00 am PST and 12:00 pm PST for 30 minutes. This is an opportunity to ask additional questions and get further support.
FAQ
What is the time commitment?
3-4 hours per week in total. In addition to the 2 hour weekly online class, you can expect to invest another 1-2 hours. This includes working on your habit, tracking your progress, completing reflective exercises, and meeting with your accountability buddy (remotely or in person). There are no pre-readings, but additional resources will be shared upon request.
What is an accountability buddy?
Each person will be paired with someone from the course who they will work with for the duration of the course outside of the classroom. The main task is to meet once per week (remotely or in person) to share about your learnings and challenges, and provide support to each other. You will also be given discussion questions. Many people report this as being one of the most valuable aspects of the course.
Is live participation required for all classes?
Live participation is required for all classes. Each class builds on the previous one and there will be no makeup classes. The classes are highly interactive and it's where you'll get a lot of value out of the course. The facilitator will not just be sharing new concepts, you will have ample opportunities to engage in exercises and work with other participants.
What kind of setup will I need to participate in the live classes?
You will need a place where you're able to talk openly and be on live video. You will need a computer or device with audio and video capabilities, and a reliable internet connection. We'll be using Zoom to facilitate the live online classes.
If you have any concerns about accessibility, please contact alumni.careers@ubc.ca.
What kind of habits will I work on?
In the first class, you will be guided through a process to identify possible habits to work on and then you get to choose where you'll focus. For example, the facilitator will suggest different areas to look at, such as how you plan your work, how you do your work, how you interact with colleagues, how you interact in meetings, and how you deal with setbacks or challenges at work.
However, the main intention of the course is for you to learn what supports habit formation in general, and not necessarily have you take on any particular habit. Specific habits will be recommended, but that's mainly in the context of supporting overall habit formation. For example, you will learn new ways of reflecting and managing distractions.
The main intention for the course is that you walk away being able to take on any habit of your choosing and understand the support systems you need in place to be successful.
Will I be required to purchase textbooks and/or other materials?
No purchase of textbooks or additional materials are required for the Habit Course. You will be sent handouts in a PDF format that we recommend printing before each session. The handout will have space to complete exercises during the class.
About the Instructor
Cole Nakatani, BCom'11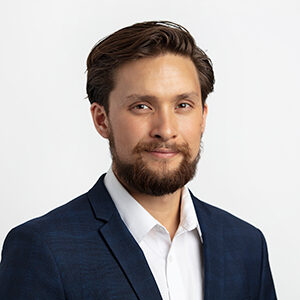 Cole Nakatani, BCom'11, is a social entrepreneur and educator with over ten years of experience designing and facilitating transformational learning experiences for hundreds of university students and professionals. Cole co-founded Ideahack Digital in 2011, a web development company and Hydra Learning Labs in 2016, specializing in curriculum design, facilitation, and training. He has worked with Canada's top entrepreneurship hubs including MaRS Discovery District, e@UBC and RADIUS SFU to deliver innovative educational programs online and in-person.
Cole is a certified Integral Coach® and has worked with individuals in various positions and organizations from startup founders to managers and social enterprises to public companies. A common thread in all of his work is to build new capabilities within people so they can be more productive, deliberate, and engaged in their work and life.
Cole is also a frequent guest lecturer with the UBC Sauder School of Business. He co-founded Commerce 486M in 2014, an integrative capstone course for senior students, and played a key role in piloting and scaling Commerce 101, as a senior student, to be an innovative 'big picture' course designed to illustrate the importance of diverse topics in Commerce. Both courses continue to thrive to this day.
Outside of work, Cole enjoys exploring ways to expand his edges, whether it be multi-day meditations and fasting, freediving deep below the surface, or trail running with his flat feet through BCs old growth forests.