Join us for a guided craft beer tasting experience from the comfort of your own home. During this showcase of some of Metro Vancouver's best brews, you'll hear expert insights about each of the beers including pairing advice, the look, smell, taste, and other characteristics of each unique beer. At the end of the session, you'll be invited to ask your own burning beer-themed questions to our experts. The beers that we'll be tasting will be available for purchase from BeerVan  and Callister Brewing. Learn more about the beers  and how to purchase them here.
Come support your local brewers at Adventures in Craft Beer at UBC Homecoming.
This event took place September 17, 2021.
Moderator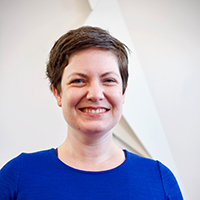 Diana McKenzie (she/her), BA'06- Co-Founder, Brewer, Soda Crafter, Callister Brewing
Diana co-founded the smallest independent craft brewery in Vancouver in 2013. Callister Brewing was the first co-working, collaborative brewery in Canada, supporting talented brewers to start their business by creating accessibility to equipment and commercial facilities. She is a brewer, mainly leading the cask program, and creative mind behind Callister Craft Sodas. Occasionally, she still finds time to keep the business running. Diana previously worked as a program lead at UBC Continuing Studies and the UBC Sustainability Initiative, and completed the Practicum in Sustainable Agriculture at the UBC Farm.
Featured Speakers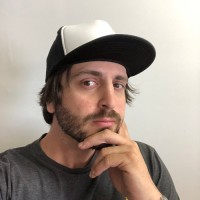 David Bowkett – Co-Owner, Powell Brewery
David is the Co-Owner and Brewer at Powell Brewery, a small independent microbrewery that he opened with his wife, Nicole, in December 2012. At the 2013 Canadian Brewing Awards, their 'Old Jalopy' Pale Ale won Canada's best beer, and the brewery gained national attention. The growing demand quickly exceeded their small-batch beers, and in November 2013 they moved into a larger space and spent the next year building it into their new microbrewery. Powell Brewery continues to grow, focusing on high quality, full-flavoured handcrafted beers using all natural and preferably local ingredients to produce delicious beers.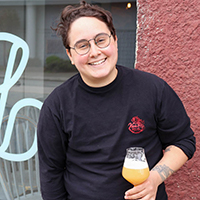 Grey Figueroa Mercado (they/them) – Sales/Social Media & Kombucha, Luppolo Brewing Company
Grey is currently a full-time UBC student in addition to managing Sales and Social Media for Luppolo Brewing Company over the last 3.5 years. Working for a small, family-owned brewery means their dedicated and talented team wears many hats! Grey's background is in restaurant management with over 14 years in the hospitality industry. When not at their computer, Grey can be found experimenting with kombucha and craft sodas or helping the brewers on the production floor.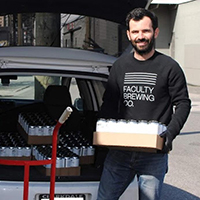 Mauricio Lozano (he/him), MFS'09 – Owner/ Operator Faculty Brewing Co.
Mauricio Lozano is a Food Engineer specialized in the optimization of food manufacturing processes. He moved to Vancouver in 2008 for his Master Degree in Food Science at UBC. He has worked for Hain Celestial, Molson-Coors, Zag Global and Nectar Juicery. His job has always been in relation to using good bugs, minimizing bad bugs, and killing ugly bugs. Currently, he is a Food Manufacturing Consultant and the Owner/Operator of Faculty. Faculty Brewing Co. is an open-source brewery that works as a space to create community, share ideas and support like-minded initiatives.
Featured Beers
Callister Brewing – Hastings Sunrise Wheat Ale (5%)
We're celebrating our roots in the Hastings Sunrise neighbourhood and a cheeky nod to the Tequila Sunrise cocktail with this fruity wheat ale. Very lightly hopped with Tasmanian Eclipse, Mandarina, Citra, and local Cascade hops offer notes of pine and bright orange zest. At its core, this wheat ale is lightly bready, refreshing, and medium bodied. Using an American Ale yeast rather than Belgian or French gives it a cleaner profile that makes it very flexible for pairing. Try it with spicy asian foods, fish, chicken, or even brunch!
Faculty Brewing – 250 London Fog Ale
A Smooth, easy-drinking American ale that is infused with Silk Road's London Fog organic black tea blend. Flavours of bergamot, vanilla and spice complement a mouth quenching beer with creamy mouthfeel. The bergamot if steeped too long can create an astringent flavour. The trick to this beer is the infusion in the wort without boiling temperature and getting the timing right before it gets oversteeped. The hints of the London Fog Drink do not overpower and you are still able to taste the refreshing American Ale.
Luppolo Brewing Company – Tart Wild Ale with Local Raspberries (5.4%)
Fermented with our house culture of Brett and Lacto, then refermented on hundreds of pounds of fresh raspberries from the Fraser Valley. This refreshing, medium bodied beer pours a bold, bright red with a mousse-like head. Aromas of raspberry and lemon lead to flavours of fresh picked raspberries and a subtle Brett funk. The finish is a lovely balance of jammy sweetness and bright acidity.
Powell Brewery – Old Jalopy Pale Ale
A twist on a traditional English Pale Ale. English pale and caramel malts combined with the spicy, citrusy, and floral notes of the North American Hop gives this ale a very distinct sensory profile.
How to Buy
Faculty Brewing, Luppolo Brewing Company and Powell Brewery beers can be purchased online from BeerVan and Callister Brewing's can be ordered from the Callister Brewing website.
Note: Delivery restrictions apply (BeerVan / Callister Brewing)
If you live in Vancouver, you can also visit the breweries to purchase your beers.
Callister Brewing: 1338 Franklin St, Vancouver, BC
Luppolo Brewing Company: 1123 Venables St, Vancouver, BC
Faculty Brewing Co.: 1830 Ontario St, Vancouver, BC
Powell Brewery: 1357 Powell St, Vancouver, BC
---