Join us for a guided craft beer tasting experience from the comfort of your own home. During this showcase of some of Metro Vancouver's best brews, you'll hear expert insights about each of the beers including pairing advice, the look, smell, taste, and other characteristics of each unique beer. At the end of the session, you'll be invited to ask your own burning beer-themed questions to our experts. The beers that we'll be tasting will be available for purchase from BeerVan  and Callister Brewing (more information to come).
Come support your local brewers at Adventures in Craft Beer at UBC Homecoming.
Friday, September 17, 2021
5:00-6:00 pm PDT
Online webinar
Open to everyone ages 19+. Registration is required.
Questions? Please contact homecoming.info@ubc.ca
Moderator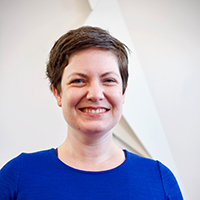 Diana McKenzie (she/her), BA'06- Co-Founder, Brewer, Soda Crafter, Callister Brewing
Diana co-founded the smallest independent craft brewery in Vancouver in 2013. Callister Brewing was the first co-working, collaborative brewery in Canada, supporting talented brewers to start their business by creating accessibility to equipment and commercial facilities. She is a brewer, mainly leading the cask program, and creative mind behind Callister Craft Sodas. Occasionally, she still finds time to keep the business running. Diana previously worked as a program lead at UBC Continuing Studies and the UBC Sustainability Initiative, and completed the Practicum in Sustainable Agriculture at the UBC Farm.
Featured Speakers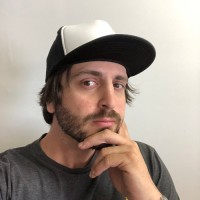 David Bowkett – Co-Owner, Powell Brewery
David is the Co-Owner and Brewer at Powell Brewery, a small independent microbrewery that he opened with his wife, Nicole, in December 2012. At the 2013 Canadian Brewing Awards, their 'Old Jalopy' Pale Ale won Canada's best beer, and the brewery gained national attention. The growing demand quickly exceeded their small-batch beers, and in November 2013 they moved into a larger space and spent the next year building it into their new microbrewery. Powell Brewery continues to grow, focusing on high quality, full-flavoured handcrafted beers using all natural and preferably local ingredients to produce delicious beers.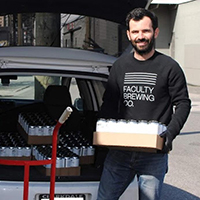 Mauricio Lozano (he/him), MFS'09 – Owner/ Operator Faculty Brewing Co.
Mauricio Lozano is a Food Engineer specialized in the optimization of food manufacturing processes. He moved to Vancouver in 2008 for his Master Degree in Food Science at UBC. He has worked for Hain Celestial, Molson-Coors, Zag Global and Nectar Juicery. His job has always been in relation to using good bugs, minimizing bad bugs, and killing ugly bugs. Currently, he is a Food Manufacturing Consultant and the Owner/Operator of Faculty. Faculty Brewing Co. is an open-source brewery that works as a space to create community, share ideas and support like-minded initiatives.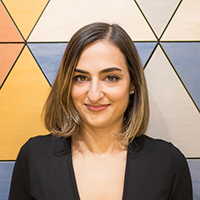 Anique Ross (she/her) – Co-Owner/ Operator Luppolo Brewing Company
Anique co-founded Luppolo Brewing Company in 2016 with her husband Federico and good friends Ryan and Eleanor. As a small business owner, Anique wears many hats managing the front of house, administration, HR, marketing, as well as numerous other odds and ends! Anique has a background in International Project Management and was working in the non-profit sector primarily on education and child rights projects before changing gears and opening Luppolo. When she is not at the brewery Anique is hanging out with her 2-year-old twins Carolina and Ottavia.
---