Join us as we celebrate Homecoming over a friendly – yet competitive – night of trivia! UBC students and alumni will come together and face-off in a battle of wits to compete for first place over four rounds of high-stakes trivia. In honour of Homecoming, the game will feature special UBC-themed rounds so be prepared to show off your UBC knowledge with pride!
Homecoming Trivia Night will be hosted by the UBC Student Alumni Council and UBC alumnus Mike Whitaker, BA'08, the professional quizmaster behind Vancouver's premier pub trivia company, IQ 2000.
In partnership with: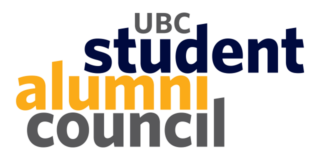 Saturday, September 18, 2021
7:00-8:00 pm PDT
Online event
Open to everyone. Registration is required.
Questions? Please contact homecoming.info@ubc.ca
How to participate:
• Play solo, or recruit other alumni, friends and family to play together as a team
• Teams can be no larger than 4 players, and must include at least one alum or current UBC student
• Each player must register online (even if you are playing as part of a team)
• Important: If you're playing as part of a team, make sure to prearrange how you will communicate with each other during the event (i.e. WhatsApp, FB Messenger, Google Hangouts, etc.), designate a team member to submit your answers during the event using an online form, and start thinking about a team name!
Don't miss this fun opportunity to celebrate Homecoming and compete for bragging rights – and a prize of a $200 CAD prepaid BMO MasterCard!
---